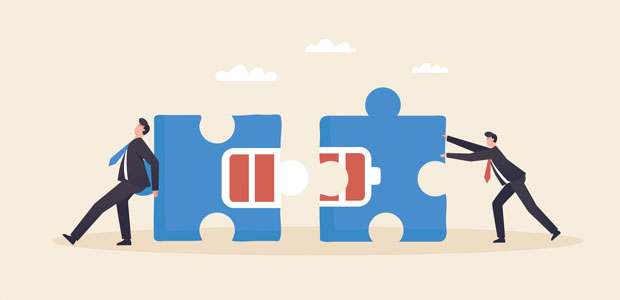 Four easy upgrades to make your office more energy efficient
Soaring fuel and energy costs have seen average household energy bills in the UK forecasted to rise to more than £3,000 this winter, this is also going to have a significant impact on offices too. While rocketing energy costs are certainly a cause for concern for many businesses, there are some reliable ways to increase the energy efficiency of your office and reduce outgoings.
Take a closer look at these 4 easy energy-saving hacks that can save you money and increase the Energy Performance Certificate (EPC) rating of your business space:
Install double glazing
Installing double-glazed windows is one of the easiest ways to make your office more energy efficient. Double-glazed windows use two sheets of glass and provide natural insulation, providing a warmer space and reducing the cost of heating bills. They're also considerably more sturdy than many single-sheet windows in older buildings, which are likely to require more maintenance, cleaning and replacement. Depending on the grading of your double glazing, you could save an average of £115 each year and boost your EPC rating.
Upgrade to a combi boiler
Combi boilers 'combine' both a central heating boiler and a water heating system in one highly efficient unit - because combi boilers use direct mains power to heat water, they eliminate the need for bulky hot water storage cylinders and cold water storage tanks elsewhere in the office. While a new combi boiler unit may be relatively expensive to purchase, combi boilers are more energy efficient and can significantly reduce costs in the long run. Many engineers are retraining to stay updated on new heating systems so it is worth speaking to one about the best, most efficient option for your office.
Upgrade to energy-efficient lighting
A great way to save money on energy expenditure is upgrading to energy-efficient lighting. Lighting is essential for your office all year round but is especially costly in the winter months when there is far less natural daylight - low-energy LED lights use around 90% less energy than traditional bulbs and typically last 15x longer, so you could make significant savings in energy bills (and even drive up your offices' EPC rating) by making the switch.
Check the efficiency of your appliances
As well as reducing your usage of electrical appliances, checking the efficiency of your office appliances is another great way of ensuring that you're not wasting energy unnecessarily. Older electrical appliances are more prone to breakage and often use more energy than newer models, so don't be afraid to dig deep in your cupboards and upgrade where necessary.  When shopping for new white goods, aim for energy-star certified appliances and look out for the HE logo to ensure you're purchasing an energy-efficient item. By upgrading the white goods, you can work towards reducing the energy outgoings and carbon footprint of the office. 
Now is a great time to be proactive in increasing your offices' energy efficiency; you can also use the process of doing so to get the entire team involved, welcome idea contributions and implement change together.