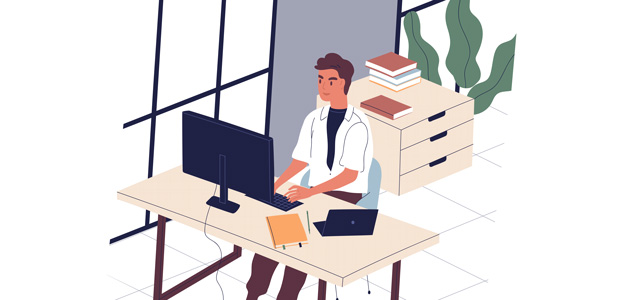 Four business positives to come from the pandemic
Before the dreaded c-word hit the UK, and the rest of the world, most businesses were just planning for a busy Q2. With everything turned upside down and a full lockdown, it's forced many SMEs and startup businesses to completely pivot and significantly adapt strategies.
Of course there are financial worries and the government has worked well to support SMEs through this. But there is something good to come out of every crisis and looking beyond that initial hurdle, I think lockdown has actually presented many positives to smaller businesses.
Reaching more customers than you usually would
With the high street and restaurants closed, and an uneasiness about going out for products and services, more consumers have turned online than ever. Seniors who were wary of the internet before have had to adapt and take to it, and those who might be routine in their offline shopping habits now have the time to shop around with other brands.
Lockdown DIY, food deliveries and retail therapy have all played a part too. There are more people online than ever, and more people consuming information digitally.
Businesses who have a website or have had to create one because of the pandemic, are reaching visitor volumes much higher than normal, and there's a strong chance this consumer trend will stay even after the pandemic.
Opportunity to learn new skills to market in a new way
Tactics like Search Engine Optimisation (SEO), paid advertising, retargeting, and digital PR are great ways for brands to connect with their audience online.
Pre-lockdown, online or digital marketing may have been a minefield to some, costly to others, or there are misconceptions around it being for big brands only. But with this extra down time we've had, business owners can explore new marketing options.
I have a section on my digital marketing agency's site to help startups and small businesses to self-learn some of the SEO basics in-house to improve their brand's online footprint. During lockdown, we have seen traffic and users of our free SEO training triple, which is great to see!
Encouraged focus on a long term roadmap
Nobody predicted a pandemic when they drew up their 2020 business plans, but we sure as hell have a permanently altered mindset to quarterly plans and strategies going forward, or at least we should...
Looking at longer term roadmaps is actually something we always encourage our clients to do from a marketing perspective. There are so many variables that can change and impact strategies on a daily basis, and getting a startup or small business to think in an 'SME' way really supports a growth mindset.
Focusing on quarterly and annual strategies is going to be much more commonplace; after all, the pandemic has consumed a whole quarter of the year already! It's a huge positive for businesses, as thinking long term is much more prepared, practical and leaves room to pivot, react and adapt should something like this ever happen again.
New ways to run a business and save money on overheads
That physical office in the city - do you really need it that big? All those hours spent travelling to and from face to face meetings - can they be done over video call instead? That job candidate who lives on the other side of the country but is otherwise perfect for the role - is that even an issue anymore?
These are practical questions all business owners should be asking themselves right now. Pre-pandemic, these are questions or decisions we would have never had to reassess. Clever, positive business decisions can be made out of this to support a more digital, remote workforce and an office with much fewer overheads and expenses. Saving money on things like this can free up budgets for businesses to invest in development or digital marketing that may have been out of reach before.
I've really enjoyed the extra down time I've had outside of work with my family, so a more flexible working pattern is definitely something I'll be looking to adopt going forward; and I know I'm not alone there!