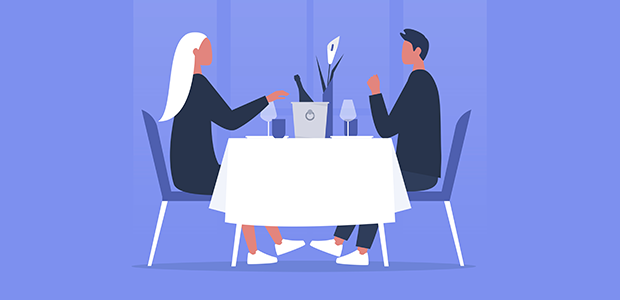 Founders should be encouraged to indulge in a new style of networking
The stats show that more than a third (39%) of women in business find working from home lonely – as indeed I did myself.
As a connection and networking expert, I am making it my mission to encourage other startups and business owners to take time out from their busy everyday lives, to make time for connection building, and a new level of networking that incorporates rewarding themselves, and investing in self-care, whilst doing business.
I have spent the last 12 months creating opportunities for business owners to network in a variety of unusual settings and as I get set serve up my latest luxury experience, taking business owners to Raymond Blanc's coveted Le Manoir aux Quat'Saisons on 17 November, this is just another opportunity I am providing, as I continue my mission to provide creative, luxurious, rewarding experiences for self-employed company founders who often work alone.
From spa days, comedy clubs, afternoon teas, drag queen tours and luxury retreats in Scotland, I am constantly seeking out new environments to help my network, exercise self-care, and as a result thrive when they are back in their businesses.
When I left the financial advisor world in 2020 to create a business on my own terms, I went on to set up Peakes when working alone proved to be incredibly lonely. I found that I often missed the community and real connection of being within a bigger business, and missed the perks that came with achieving at a certain level.
I started to realise that as entrepreneurs we treat ourselves terribly – not only do we isolate ourselves much of the time when we become business owners working from home, which can have a direct impact on our mental health if we are naturally people oriented, but we also forget to reward ourselves. Often as entrepreneurs we work even longer hours than when employed at a high level – and the stress levels are elevated too – but we don't feel we deserve any downtime. When we are high achievers in the corporate world we get rewarded with bonuses, with perks, with events, dinners out -because our employers are saying thank you for our contribution. When we work for ourselves, we don't thank ourselves! – but we must!
After being in the online world for a while, surrounded by other high achieving ambitious founders, I began to realise that I wasn't the only person missing the connection that came from being employed – and the perks.
I started to explore existing networking events and groups but found that many were built around 'cliques' which made me retract back to feeling like the odd one out, from my school days, or I found they just didn't suit my playful personality.
I could see a great opportunity in building a business that would fill these gaps, for me and others. It made sense to build a community of other business owners who felt the same, who wanted support, in a friendly, community where genuine connections, and friendships were made, and fun was had.
I have since seen entrepreneurs win business, create collaborations, overhaul their business, create new services, and address personal problems and challenges, all through the power of connections.
When you start to network in circles like this, you introduce, recommend, and realise just how connected the world is. No doubt you set a coffee date to explore potential collaborations. You walk away with new business friends, possible high-value clients, or an awe-inspiring collaborator. You know that by following up, you can more than double your investment in this event.