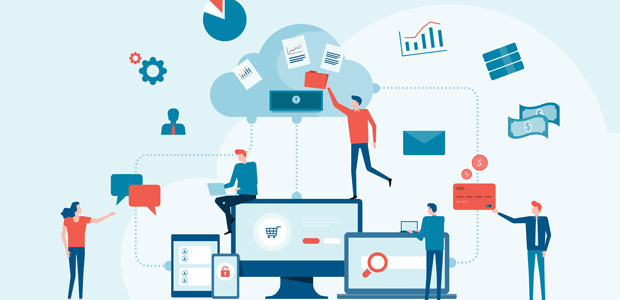 Five tips for moving your business to the cloud
If your business is still using out-of-date systems and servers, then it's high time that you started thinking about moving it over to the cloud. Not only will this help to reduce costs, but it can also make your life a whole lot easier.
Although the phrase 'moving to the cloud' may sound like a daunting proposition, it's actually a relatively simple process. Below, Peter Nailer Head of Business Development at CloudCoCo has given their five top tips for doing so.
Familiarise yourself with the language
Before jumping into any commitment, it is a wise move to brush up on the language and terminology at play here. Although the whole process is generally simpler than it may appear, the terminology can be confusing; in order to prevent yourself from tripping up (and better understand what you're after), doing some research on the topic is a good place to start.
Analyse the market
Whether you are a novice or an expert on the topic, seeing what your competitors are doing is always a wise decision; things that work well for a business in your sector are likely to work well for you. Don't be afraid therefore to reach out to contacts within your sector to see what platform they are using and whether this would work well for you. Alternatively speak to a IT managed service provider as they usually have a wealth of knowledge they can share with you around what others in your sector are doing.
Clarify what you need
Before you start the process of moving to the cloud, it is crucial to establish exactly what it is that your business needs; not every company is suitable to be fully migrated over to the public cloud. For example, it may make sense to just move shared documents or payroll over, or other aspects. Work to find out exactly what you want before beginning the migration process.
Choose your provider
Once you've done your background research, have seen what your competitors are doing and have decided what you want, it's time to choose your provider. Different providers will work for different companies, so make sure to shop around and see what's best for you. Once you've chosen a platform, the transition stage will be relatively straightforward.
Establish your goals
Knowing what you want from your cloud service provider will help you work together better; the relationship with the provider should be a two-way street, as you are essentially inviting them to become part of your company. Work with the provider to set up your goals, as this will make the relationship work better for the both of you.