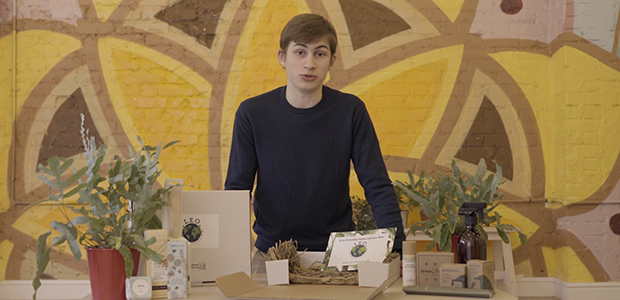 Five steps to building a sustainable startup
Lysander Bickham, Founder and CEO of Loving Earth's Oceans (or Leo's Box for short), shares his story of setting up an eco-friendly subscription startup while still at school, and offers five simple steps any business can take to improve its sustainable practice.
There is never an easy time to start a business, and often the best option feels like choosing not to.  That feeling of apprehension is even stronger when juggling startup plans with GCSE exams, but as any startup founder will understand, sometimes you have an idea that you just cannot shake. That was certainly the case for Leo's Box.
A small solution to the world's biggest problem
Climate change has led to rising sea levels, growing temperatures and degradation and acidification of soil. Plastic pollution is having a devastating effect on our oceans and marine life - nine million micro-plastics enter our oceans each year, and research has suggested there could be more plastic in our seas than fish by 2050.
It has been just over a year since Bickham started Leo's Box, a sustainable home eco-product subscription box business, using savings that he built up in part-time work since the age of 13. The startup delivers a range of home products with high sustainability credentials – these could be defined by the choice of packaging, the ingredients used, or how green the suppliers are – to customers around London. The aim is to encourage a shift from 'throwaway' consumerism to a more circular economy and society, putting an end to single-use plastics and the focus on more sustainable materials.
"We're a small solution when compared with the challenge we're trying to overcome," said Bickham, "but we have learned lessons on the journey so far that I hope other startups can benefit from."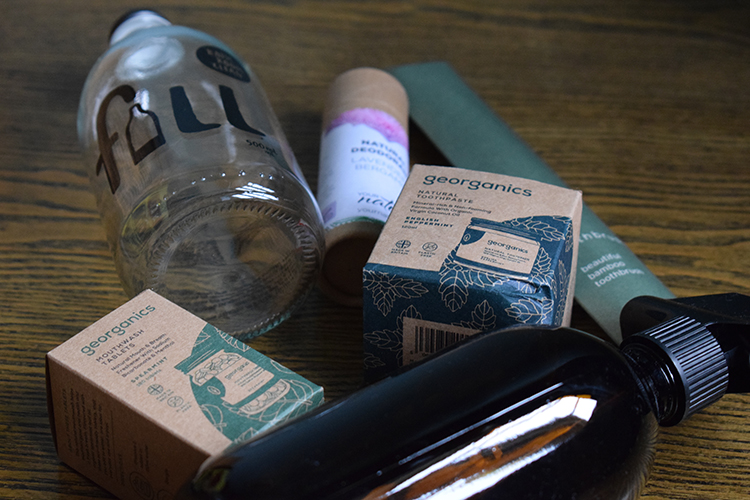 Steps towards sustainability
A primary goal for Leo's Box was to secure certified B Corporation status in its first year. This is a measure of social and environmental performance, which sees B Corp applicants go through a rigorous independent assessment process which evaluates their impacts on their communities, environment and customers. It took Leo's Box almost a year to get there and at 17, Bickham became one of the youngest ever founders to have their business accredited.
But a business does not need to be a B Corp to be more sustainable. Whether a business is in its planning stages or a few years into its startup journey, its contributions to sustainability can always be a key consideration.
Bickham has outlined five steps any startup founder or business can apply on their journey to becoming more sustainable:
Define your purpose.  Understand what is important to you. Whether creating an innovative product or offering a great service that fills a market niche, sustainable practice can be at the heart of what you are trying to achieve. However, sometimes it is hard to know where to start.  The first step is to really focus on the area of sustainability that is most important to you. For example, this could be about creating social benefits for a local community or working to protect nature and the wider environment. Choose one area that fits within the wider purpose of your business and focus on that in the early stages.
"Listen to the scientists." Greta Thunberg made a simple but valuable point when she made that statement in Congress last year, because the science on sustainability is constantly changing. 'Best practice' this year might not be the same next year. Researchers are always revealing new information and teaching businesses how they can improve their commitments to sustainable practice. It is therefore essential that you listen, learn and continue to adapt the way you do things in order to ensure long-term sustainable practice.
Adopt a 'big company' mindset. The temptation for startups is often to focus 100% on growth strategy and building the business as fast as possible. This can lead to corner-cutting when it comes to developing longer-term strategies for sustainability. Instead, startups should adopt the mindset of big companies when developing their plans to build a more sustainable business. Big firms often allocate more time to research, planning their approach and measuring the impact of their actions. This helps them ensure they are continually achieving their desired results over the long-term. It's worth taking the time to rigorously assess where your startup business can make changes and become more sustainable, rather than making snap decisions which might have less of a positive impact in the long run.  
Make sacrifices for sustainability. Consider every element of your product or service and consider where you can make sacrifices to reduce its impact on the environment. This could involve anything from the look and feel of the packaging, the ingredients you include or which businesses and suppliers you partner with. The result might be a less aesthetically pleasing product – Leo's Box uses a thinner cardboard and recycled box filler for its products, for example, which is better for the environment but is a sacrifice on look and feel – or a slightly slower service. It might cost more to make and take to market. But a sustainable product will always be better looking in the eyes of your customer, and most will be willing to accept those sacrifices if they can see and understand that they are for the greater good.
Take your customers with you. The business-customer relationship does not stop at the sale.  For Leo's Box, we have found that the issue of plastic pollution has become more commonly understood and alarming for its customers. Regular discussions with them around this topic have moved onto other areas of interest, such as the impact of toxic chemicals on the home and skin, and eventually led to Leo's Box changing its product offering. In turn Bickham found a deeper relationship was forming with customers – he listened, learned and adapted to their needs – and the process has helped bring more customers on board. When you've made the sale, ask the question. What do your customers care about? Their answers will help guide your next steps.