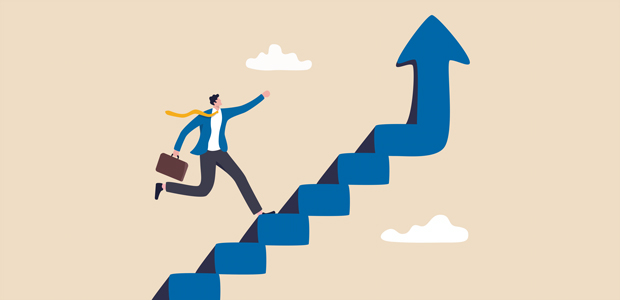 The First Steps
Have you ever thought of setting up your own business? Have you already done so? What made you want to do this? In truth, the answers are very different for each of us but, looking at government statistics and Companies House records, more and more people are choosing this route; especially since the turmoil in the last few years caused by the pandemic.
But what does a typical entrepreneur and founder look like? Indeed, is it even possible to try and categorize or classify people that decide to take such steps? It seems that it is, and that those most likely to decide to become an entrepreneur share a similar outlook on life – that is that they have a higher tolerance for risk, they are more likely to be self-confident or believe in their own abilities, and they are tenacious. One thing is for certain though, that if they do not show any of these tendencies at the outset, then they will often develop them once working for themselves.
None of that means that all founders show those tendencies to start, nor of course that people that do show those tendencies will end up wanting to set up their own business, but these are definitely personality traits that are regularly seen amongst founders. Many founders seem to be born with these traits but many others manage to learn them along the way, so it seems that it is a case of simply wanting to be your own boss is sufficient incentive to pick up the traits required if they are not already held.
But having the right personality traits, or being able to pick those up, is not sufficient to become a successful founder. You do of course need to have conducted proper research to identify that gap in the market that you will base your business idea on, and then to take this idea and build it into a vision for what you will do with it.
Your idea and execution of that idea needs to be sufficiently different from the rest of the market to be able to demonstrate a clear USP and a minimum viable product (MVP), so that you can then demonstrate a real business idea and your vision for where and how you want that idea to evolve. For many, there will quite literally be a specific 'lightbulb' moment when a very clear opportunity presents itself, often as a result of direct observation or experiencing some form of personalised unfulfilled requirement. For others, it could simply be the decision to strike out alone and buying a franchise for an existing well know brand.
Remember, whatever your business idea and vision, do not lose sight of what it is that you want and why you are setting up your business in the first place. Many will want a lifestyle business that fits around other commitments, such as family, and may simply be looking to work fewer hours or more flexibly. Others will have a very clear start-scale-exit strategy from the outset, where the plan is to scale the business aggressively from day one with a view to selling the business either as soon as they can achieve a specific enterprise value for it, or during a specific time window of, say, five to seven years.
The strategies adopted for these two different scenarios are, of necessity, very different, and inevitably attract a different type of entrepreneur and founder from each other. Many of the first steps to be taken will be similar for all, but depending on what type of founder you are, together with your type of vision and where you want your journey to take you, then then many of the steps will also be quite different.
So whatever your desired journey and your intended route, think about those first steps carefully and make sure that you make them count as they will form the basis of your new business.