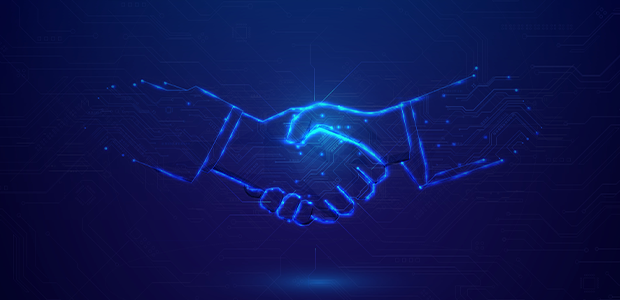 Fintech Innovation: Mangopay and Aria Join Forces for B2B Marketplace Growth
Mangopay, a bespoke payment infrastructure provider for platforms, has announced a partnership with Aria, a prominent entity in the deferred payment infrastructure space catering to B2B marketplaces and platforms.
This strategic alliance is set to bolster B2B marketplaces and transactional Software-as-a-Service (SaaS) entities by equipping them with advanced tools for streamlined payment and credit management.
The payment experience has become increasingly pivotal for the domestic and global expansion of businesses within the B2B marketplace and SaaS domain. In a move to enhance its fintech solutions for this sector, Mangopay has entered into an agreement with Aria, merging its modular payment solutions with Aria's credit assessment and lending expertise.
Aria's suite for the B2B sector encompasses immediate payment methods, delayed payment processing, effective fund distribution to vendors, and precise management of marketplace operator commissions. This suite is designed to mitigate credit and payment risks. Business purchasers are afforded the option to defer payments for up to 90 days post-purchase, while vendors benefit from immediate payment upon dispatch of goods—facilitating increased sales volumes and aiding cash flow for sellers and buyers alike. This system is integral to delivering a customised checkout experience, with the marketplace maintaining ownership of the customer journey.
The launch of the Mangopay and Aria partnership today underscores the firms' dedication to advancing payment innovation within B2B marketplaces, a sector characterised by intricate payment requirements. The amalgamation of modularised payment infrastructure and extensive credit solutions underlines the companies' joint mission: to enhance marketplaces with unparalleled oversight of their payment approaches and to provide them with effortless access to trade credit.
Luke Trayfoot, Chief Revenue Officer at Mangopay, elaborated: "Our alliance with Aria underscores Mangopay's steadfast devotion to advancing fintech for B2B marketplaces. Aria's commitment to refining B2B payment and credit processes is in perfect harmony with our objectives. Our goal is to fortify the payment infrastructure and operations of leading global marketplaces and platforms, allowing them to develop and refine their payment systems in a manner that fuels business growth. In collaboration with Aria, we are set to forge a pathway to a future where payment solutions are not merely efficient but also revolutionary."
Clément Carrier, CEO of Aria, expressed his enthusiasm: "The collaboration with Mangopay stems from a mutual vision and complementary capabilities within our offerings. Partnering with Mangopay, a formidable force in the B2B marketplace landscape, enhances our capacity to deliver an unparalleled customer experience. It epitomises the potential of two innovative fintech organisations to join forces in facilitating the provision of essential payment options for B2B marketplaces."