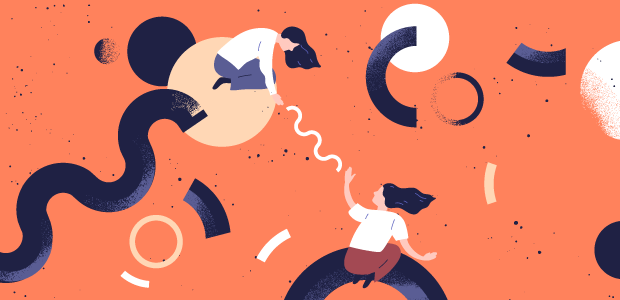 Female role models change the world for the better
If you asked fifty young people in the UK to name a female entrepreneurial role model, only one would be able to answer. This statistic, which was among the findings of a new study into young peoples' ambition by Entrepreneur First, isn't just disappointing – it's damaging.
Successful female role models do more than just inspire today's generation of girls to become tomorrow's business leaders. They are a driving force behind the women who want to change the world for the better in the future. That's why the lack of female entrepreneurial role models is more than 'just another gender problem' for society to address; instead, it's a thorny issue that has profound implications for the kind of future we want to build.
Why role models matter
Young people are inspired to fulfil their potential by the successful people they see represented in the media, especially when they can recognise themselves in their heroes. This applies to all role models, whether they work in politics, tech, business, or sport.
But the frustrating reality for young women who harbour ambitions of founding a company is that this representation does not exist on the sort of scale that it needs to. In contrast, young men with similar aspirations have very visible champions of the tech world to look up to, including people like Mark Zuckerberg, Sergey Brin and Evan Spiegel.
This is a particular shame because today's young women are part of a new generation who feel more ambitious than their parents' generation. What's more, almost half of UK 18-30-year-olds now report the desire to start a company as the ultimate way to achieve against those ambitions. The problem is that society risks wasting their talents if it does not promote successful female role models who they can aspire to.
Nowhere is this risk more acute than in startups, a field so lacking in well-represented female role models that only two percent of young people in the UK can name one. This is perhaps unsurprising, given that VCs invest 98% of their capital in startups led by men. And yet, despite the challenges in securing investment, women-led tech startups still generate 12% higher revenue than male-run companies.
For anyone looking to start a business, the power of an inspirational figure whose values are relevant and aspirational cannot be understated. For me, it was Dame Stephanie Shirley, who built the UK's largest software consultancy in the '70s. Shirley remains a powerful example of what women in business can achieve. Nearly a decade after co-founding Entrepreneur First, I still look up to her a role model.
Successful female entrepreneurial role models demonstrate that entrepreneurship is a high-prestige career path that girls should aspire to, helping to ensure that the success stories of women in startups are far more common in the future.
Changing the world for the better
Improving representation for successful women in business is not only valuable and worthwhile because of the standard it sets for girls who aspire to become entrepreneurs. It matters because we should be shouting about the incredible work that women in entrepreneurship are doing – not only to innovate in their respective fields, but to truly impact the world for the better.
The young women currently founding their own startups are increasingly motivated not by money, but by the desire to create positive social impact. When asked, twice as many women in the 18-30 age bracket said they believed that startups and new businesses had greater potential than the government to change the world for the better. With ambition on this scale, it's not hard to see how society will benefit by encouraging the current generation of young women to become entrepreneurs and pursue the transformative business ideas they may have.
Two exciting medtech startups founded through Entrepreneur First demonstrate this clearly. Both Blazar and Vine Health were cofounded by amazing women using cutting-edge PhD research to have a huge impact on people's lives. At Blazar, Dr Dora Sabino's experience in cancer research has been instrumental in the company's efforts to use machine learning to predict immunotherapy response rates. Meanwhile, in the case of Vine Health, the incredible work of both Dr Rayna Patel and her cofounder Georgina Kirby have enabled them to build a company using behavioural science and AI to increase the survival rates of cancer patients.
People relying on mainstream media coverage could be forgiven for thinking that there was a lack of inspirational women founding companies that have the potential to change the world. The reality, in fact, is that there are huge numbers of brilliant, ambitious women in the UK and beyond founding the globally important companies of tomorrow. The problem is not a lack of talent, or a lack of ambition; it is a lack of representation.
The failure to make today's female founders more visible in the media as the relatable, aspirational role models that they are risks letting down the next generation of young women who want to achieve their ambitions through entrepreneurship. If we don't, the world will continue to miss out on some of its best startup founders and the high-impact, socially minded companies they have the potential to create.