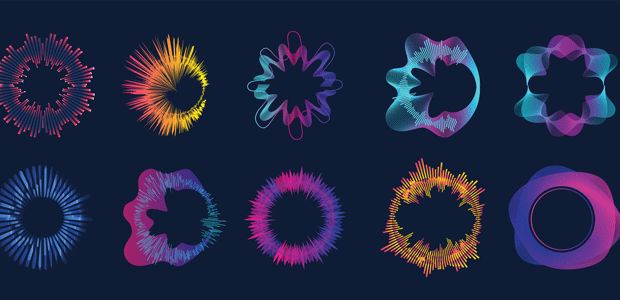 Experience the Magic of 3D Audio
Ammersive are revolutionising the way people experience sound. Using innovative 3D audio technology, you can now explore a world of sound like never before.
The mobile app allows users to hear audio in a three-dimensional space, which enables the listener to pinpoint the source of a sound, as well as feel the sound move around them. 
3D audio is a game changing evolution to the listening experience and Ammersive are using the latest spatial audio techniques to offer incredibly realistic soundscapes that provide listeners with a truly immersive experience.
Ammersive's mobile app already has an astonishingly diverse library of over 100 aural experiences, with new content added weekly. From the comfort of their own home, users can explore the wonders of Leonardo Da Vinci's workshop, launch Apollo 11 from NASA's control room, or take a thrilling Jeep ride through an African Safari. In addition to these captivating adventures, the app also offers calming escapes from the hustle and bustle of everyday life, featuring remarkably realistic 3D nature soundscapes and peaceful ambiences such as sitting by a warm fire with rain pattering outside, or the tranquil feeling of floating underwater - plus many more soundscapes designed to foster comfort and relaxation.
Ammersive are committed to providing rejuvenation for their listeners and offering a tool to help them find inner peace. To that end, they are exploring how sound can offer cognitive benefits such as binaural beats and sound therapy techniques, as well as how 3D audio can enhance meditation and mindfulness practices. The company is striving to be at the forefront of how immersive audio can support better mental wellbeing, recognising the need for more innovative solutions to improve mental health.
Each and every sound has been carefully crafted by a growing community of Sound Designers, Music Producers, Composers and Voice Artists from around the world who have come together on a creative mission to ignite imagination and nurture minds through the power of 3D audio. This is a true passion project, from a group of talented individuals who are determined to change the audio listening landscape forever. Co-Founder Sam Addadahine expressed his enthusiasm for the product stating: 'We truly believe we're building a product that has a unique ability to provide joy, nostalgia and a sense of wonder that you can't get anywhere else'.
Ammersive want to put their users in the driving seat of the company, which is why they are just as focused on building their community as they are their product itself. Co-Founder Jamie Bell had this to say 'We want our community to be the driving force behind Ammersive, suggesting sounds, app features and helping us decide what we do next. We don't see this as a traditional company, it's an exciting venture and one that we want as many people to join as possible'.
The app is free to download, and gives users access to a selection of free sounds and previews. There is a 3-day premium trial on offer and those interested in full access can opt for a full premium membership for £4.99/ $5.49/ AU$8.49 per month or £39.99 / $44.99 / AU$68.99 per year (a 33% saving).