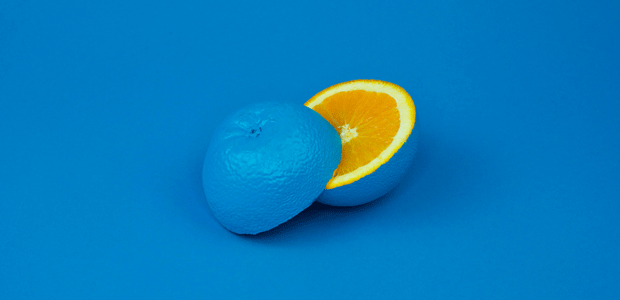 The Essentials of Startup Branding
Building a brand is an essential step to building a startup. Here are the essentials of startup branding you should know in 2022.
Building a successful brand takes time, money, and expertise, but it is nonetheless a crucial step towards long-term startup success. Needless to say, branding is one of the essential steps in turning a winning idea into a winning startup, as you want your product and business to stand out in a competitive industry.
Building a brand for your startup means:
Understanding your target demographic

Aligning your values and brand personality with their unique sensibilities

Building and

maintaining a culture

, especially while scaling

Defining your visual identity and tone of voice

Disseminating your brand online and offline

Ensuring brand scalability
Let's put all of this into perspective, give you a concrete plan of action, and take a look at some common branding mistakes you should avoid. Here's what you need to know.
Avoid common branding mistakes
First things first, let's talk about what you should not do when building a brand for your startup. Keep in mind that branding a startup is an iterative process that will require a lot of research and optimization over time, so you will be going back to the drawing board with your strategists. And while it's impossible to avoid all the mistakes startups make in the first three years, especially if you're experiencing rapid growth, you should look to minimise them as much as possible.
To that end, some of the prevalent mistakes fast-growing startups make include:
Poor long-term planning and goal-setting

Expanding too quickly

Brand image inconsistency across the web

Inconsistent tone of voice

Not defining or scaling values along with the brand

Not focusing on brand dissemination

Not acting and optimising processes on relevant data
Building and future-proofing a brand means constantly keeping an eye on the data that matters, and optimising your brand identity over the long term. With those common mistakes in mind, let's move on to building a winning strategy.
Create a brand strategy
A brand strategy is a comprehensive document detailing everything from your brand identity and its style guide, all the way to your communication and dissemination strategies. This is a top-level document that you and your strategists need to create as a guide for running not your business, but your brand and it's entire identity.
To start, you need to conduct in-depth audience research, define and align your values, and create strong value propositions. Every brand strategy template you use will require these primary building blocks in order to create a powerful brand identity and a long-term game plan.
Brand positioning will play a vital role in your strategy as well, how your customers think of your brand and how they differentiate it from your competitors. We'll go over how to create a complete brand strategy in the future, but for now, let's move on to brand communication. 
Build a brand communication strategy
Communicating your brand and its values internally and externally is an important step towards proper positioning in the minds of your audience and your employees. You need to have a communication strategy that will define all the communication lanes, technologies, and processes you use to communicate internally and externally as a brand and an organisation.
Internally, this means defining vertical and horizontal communication lanes (creating a communication hierarchy) and identifying the right team chat apps and communication tools for your employee collective. These tools will allow everyone in your organisation to communicate efficiently and effectively, creating a positive and productive culture.
Externally, you need clear omni-channel communication lanes. Make sure to utilise all available communication touchpoints to maximise your reach, but keep the brand style guide and tone of voice in mind. You want to ensure communication consistency to build a consistent image in the eyes of your audience. 
Ensure brand scalability with software
Startups that get on a rapid upward trajectory can fall quickly if not supported by a scalable strategy. Whether you're on that trajectory right now or if you want to prepare for it and avoid this common pitfall, now's the time to invest in scalable software to support your rapid growth.
One of the biggest problems that growth-oriented startup brands face is the lack of software resources when dealing with more customers, more touchpoints, more employees - more of everything. First of all, it's a good idea to educate yourself on brand scalability as a whole by choosing a reliable startup blog where you can learn about the resources and the tech that will help you scale safely and efficiently.
But most importantly, invest in scalable business technology early. Choose cloud-based solutions and tools that are easy to upgrade and can support your evolving needs. Instead of building your startup and brand on in-house data centres, for example, build on the cloud to make resources and applications easily available on a moment's notice.
Learn to market your brand
Just because you have an amazing brand and an amazing startup doesn't mean that you'll automatically start to grow. Instead, it's imperative to allocate resources towards startup marketing. In the B2B sphere, you need to make sure that you have a comprehensive B2B marketing strategy to boost brand visibility, reach clients and partners, and generate qualified business leads.
The same goes for B2C startups, and both require dedicated content marketing as well as some optimised and highly-targeted advertising. The key is to ensure that your brand's visual identity, tone of voice, and values are consistent on all marketing platforms and touchpoints. As a rule of thumb, though, you only want to start investing heavily in advertising once your content marketing has started generating brand visibility, authority, and trust.
Build brand visibility with QR codes
Let's wrap things up with a very specific brand-building tip: using QR codes. One of your goals is to get people over to your website as quickly as possible, but you also want to make it easy for them to take action. 
For example, QR codes are excellent for driving traffic to your site, but also to your social pages. It's a handy piece of tech you can easily use to help customers take action quickly, and the best part is that you can brand your QR codes.
Nowadays, there's a QR code generator for every need and platform, and you can weave your brand's visual identity into the design to inspire scans and influence the customer's decision-making process. You can then put your branded QR codes on every piece of  marketing material for effective brand dissemination online and offline.
Over to you
You have an amazing startup idea, and you have acquired the funding to turn your idea into a reality. Aside from research and development, sales and marketing, and many other crucial processes that you need to fund to build a successful startup, you also need to focus on building a powerful brand.
Make sure to avoid the common mistakes and pitfalls, and use these tips to build a brand identity people will love, while leveraging the right technologies and investing in the right processes to ensure scalable brand growth.