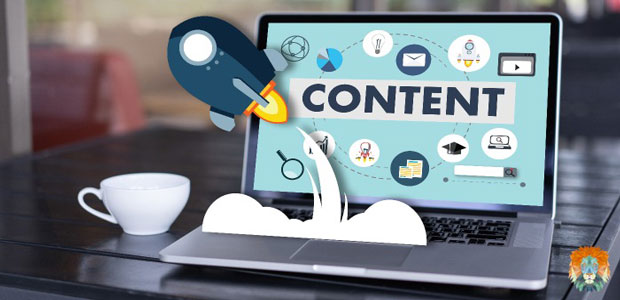 The 5 W's of Content Marketing
In the words of Bill Gates, 'Content is king' and this applies for startups. Quality content not only helps to boost awareness and improve SEO, but is also a marketing tool that will start conversations and showcase brand value. It is perhaps one of the most vital tools a business can have, but it's amazing how many startups still don't utilise it to its full potential.
What is Content Marketing?
According to the Content Marketing Institute, the official definition of content marketing is:
'A strategic marketing approach focused on creating and distributing valuable, relevant and consistent content to attract and retain a clearly-defined audience—and, ultimately, to drive profitable customer action.'
Good content should be at the very core of any marketing strategy. Creating quality content is essential for all startups. Here are just some of the ways content supports you with building your business, as it helps:
Positions you as a thought leader

Connects you with your audience

Improve customer experience

Improve search engine ranking

Drives traffic to your site

Provides a better return on your investment

Support's business goals and criteria

Increases sales
In other words, your business needs to be producing insightful content that communicates well, encourages readers to buy from you, and showcases your solutions in the best light. 
The 5 W's
So you may be aware that content is king, but how do you begin to produce unique, high-quality, interesting and relevant content? A good basis to work from is one journalists use to ensure their stories have all the elements needed to make their copy sing. The 5 W's – Why, Who, What, When, Where.
Why – Asking yourself 'why' will establish what you want to achieve from your marketing strategy. Is it to gain brand awareness, or simply to generate leads? Know what the business goals are to create a marketing strategy that will work. 
The 'why' is also key to content creation. Why do you need to put the content together? Is it for a specific event, a product launch or is it for general 'hello we are here' copy? It is important to understand why you are writing the content and what you hope to achieve.
Who – Do you know who your audience is? This must be one of the first things to identify in your marketing efforts. Who is already buying or using your product or service? Who are you trying to target? It is fundamental to know your demographics so you can tailor content to reach and engage them. The more you know your audience the better you can deliver content that will affect their purchasing decisions and keep them buying.
What – What is your audience looking for? What makes your company different? To get a deeper understanding of your customer work out what they are interested in and what drives their decision. A good way to figure this out is to first identify what your audience doesn't want.
The 'what' of your brand will naturally evolve as the business grows so it is important to always address this and alter your objectives. The 'what' can include everything from product to pricing to branding and service. Once you have an understanding of the 'what' you can tailor your content to your buyer.
When – When is all about timing. When should you promote and publish your content? This can be different for each business so understanding your audience demographics is important here. You want any content you are getting out there, whether that be through social media, blogs, emails, podcasts or videos to be seen. Make sure you post regularly and that the content is relevant to keep people engaged. Once you have figured out what works for your business try to be consistent so your customer is ready to engage and share. This will increase your chance of exposure and build your online presence and SEO.
Where – Where should you put your content? Perhaps the most obvious is your website. Your website will gain a higher domain authority (one of the key measurements in SEO). Writing more, high-quality content increases the perceived expertise, authority, relevance and trust of your site. This leads to more inbound links, which improves the domain authority. Higher domain authority is strongly linked to higher search rankings, so the more content you produce, the better your ranking will be.
Although it is important to add content to your website it is also important to promote it. A really good option is to use a blog. Blogs are a great way to share information, detail products and services, and increase exposure. It is a way to convey your unique style and voice through the tone and language you create for your brand—and is extremely important too as it helps to set your brand apart from your competitors.
 It's a clear and direct route to customers to help build relationships and helps to get your brand's personality across.  Add blogs to your website but also share on social media channels and make sure to link back to your website.
Use social media platforms to engage with your customer, but before doing so it is important to understand what they are looking at. Is LinkedIn a more direct route to your audience or do Twitter and TikTok float their boat? Find out where your target audience is and use content to capture their attention.
Achieve your Goals
Content marketing is one of the most cost-effective ways to market your business. It only really costs time, and it offers something even better-compounding returns.
To get the most from your content marketing use the 5 W's. This will set out your goals and ensure you don't go off track. It will allow you to focus on your customer, your brand and your target. To optimise your content evaluate the 5 W's regularly as your business evolves.
One of the things we always say is that your first few months of content marketing might not yield much, but if you stick with it then you'll see the growth start. Keep at it for a year or two, and you could easily see a return that's double, triple or even quadruple your investment. 
At Lion Spirit Media, content marketing really is at the heart of everything we do. Not only does it provide so many important benefits for your business, but we believe it's the best way to communicate with your customers in your own, unique voice.
If you'd like to find out more about our content marketing services, get in touch to book your free, no-strings-attached consultation with one of our content experts. We can't wait to hear from you!