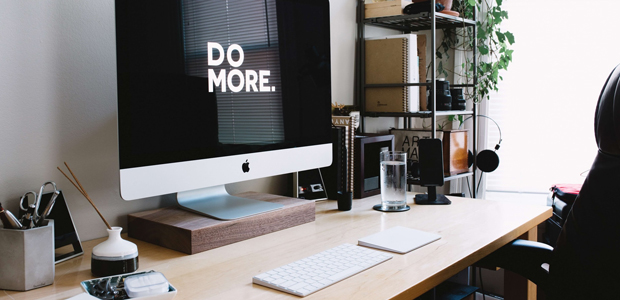 Essential Productivity Tools For Startups In 2021
Ask yourself, what would your 2020 have looked like without Zoom, Slack and Google Drive? If anything has stepped up and carried the load of remote working this year, it's these tools.
Digital tools have become the backbone of modern businesses, both big and small. They help us stay in touch, harness our creativity and stay on schedule. Most importantly, they keep us productive.
In a working world where it's easier than ever to be distracted by notifications and remote working only heightens the urge to make another coffee, time-poor businesses need to find the right tools to keep them productive and ensure work is getting done regardless of circumstances.
Today, we'll outline the essential types of productivity tools every startup needs to thrive in 2021.
Task management apps
More than anything else, the key to productivity throughout a business is making sure everyone is on the same page.
Without synergy throughout your startup key elements of projects can be glossed over and teammates can waste significant time waiting around for their next task.
A great project management tool ensures there's not a second wasted and that projects (be they design, technical or marketing) are thoroughly reviewed every step of the way.
Of course, there are so many project management apps out there and while there are obviously some duds, it's generally a case of picking the right one for your business rather than avoiding investing in something not worth the money.
Each tool has its own benefits that will suit different ways of working and communicating. If your startup is focused on developing high profile visual advertising campaigns, for example, you need a project management tool that allows you to easily upload design files for review.
With so much selection out there, it can be hard to find the best apps for productivity. We recommend starting with this list of top productivity apps which features not just conventional project management tools but communication programs which complement them.
Time tracking tools
For so many businesses these days time is not just money, but their primary commodity.
In addition to their expert knowledge, agencies, consultancies and even tutors charge for their time. It's the product they sell and mismanagement of it can be the difference between a prosperous business and one that stalls right out the gate.
While controversial in some circles, if used correctly, time management tools can be a huge asset to a startup.
Apps such as Hourstack and Toggl are highly refined tools, designed not just to help you track how long you're spending on a task, but more easily segment where the productive hours within your business are going.
Some businesses have found success combining time tracking tools with programs that monitor how employees are working and tracking their movements on screen. However, the success rate of these tools is debatable and can lead to significant employee disenfranchisement.
Despite this, traditional time tracking tools are almost a must for any business selling its services as a product. Without these tools you can end up losing hours to menial tasks and find it difficult to rectify issues holding your startup back from jumping to the next level.
Calendar apps
The fact you don't check your kitchen calendar to make sure you aren't missing your Dad's birthday this year doesn't mean they're useless. In fact, you probably use calendars more than ever.
The rise of smartphones and services such as Google Drive have led something of a renaissance for calendars. Now everyone has one in their pocket, and workday schedules —  and sometimes weekends —  live and die by what a Google calendar is saying.
Some of the most crucial cogs in the startup machine are managed within calendar apps.
Having both personal employee calendars and a master one for the business helps keep everyone informed. While project management tools give them an overview of projects that can help keep them productive, a business calendar gives staff something to build their day around, and ensures important milestones, tasks and employee reviews are never missed.
This article outlines the secrets of successful calendar management within a business. While it might seem straightforward there are lots of ways you can manage yours incorrectly, but far more benefits for getting it right.
Social media management tools
Even if your hate Facebook and think Instagram Stories are a waste of time (not to mention Twitter Fleets), you can't be much of a startup owner in 2021 if you don't at least accept the importance of social media.
You don't need me to tell you about how important social media is to building your startup's brand and reaching out to new, enthusiastic customer bases.
However, doing that through apps alone is difficult, especially if you want to take content seriously and maximise the reach of your posts.
That's why social media management tools are so important. There are a number of amazing tools out there to help you get the most out of Facebook, Twitter, Instagram, LinkedIn, Pinterest…. (you see where I'm going with this).
Social media tools help you schedule posts on mass, meaning you don't need to be pulled away from more pressing tasks to send a tweet. They give you deeper insight into the analytics of your campaigns, allowing you to target particular audience segmentations to a greater degree. While the platforms themselves often offer these types of features, social media management tools streamline them in a way that is essential for achieving true productivity.
Note and checklist apps
If you're anything like me, the notes app is one of the most used on your phone. It's an essential tool for everything from writing down little nuggets of inspiration, to making sure you don't leave the supermarket without milk.
What you might not have realised is that note apps and checklists are just as important for startup productivity.
They're not the most complex apps, but simple checklist apps such as Evernote or Taskade are a brilliant way to keep track of lesser tasks specific to an individual. While some project management tools make them redundant and the idea of keeping a personal checklist is almost counter-productive to a startup trying to achieve total transparency, there will sometimes be little tasks that lend themselves to unique checklists.
That's before you consider how particular team members like to work. For some, keeping track of everything internally is easy, while others will need a digital notepad to keep meeting minutes and update their 'to-do' list.
The exact apps and tools you choose to use will always be a matter of what your business needs most. But hopefully, this guide will have helped point you in the right direction.
Before investing in a collection of shiny tools make sure you properly analyse the weaknesses of your startup and make use of the free trials the majority of these services offer.