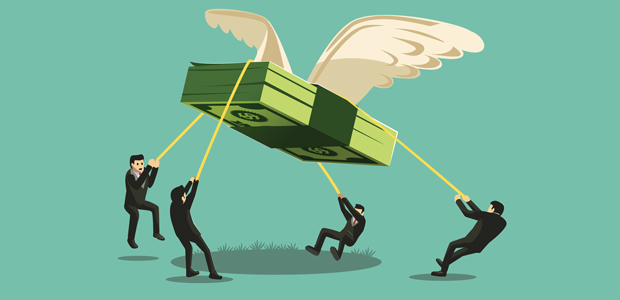 Effective Ways to Cut Business Costs
After a difficult year, there is no surprise that most people are looking for ways to save some money and scrape those pennies together. No matter which part of your life you are looking to tighten the belt in, it can often be difficult to know where to start; particularly if you are a business owner, who has felt the brunt of this year. We don't blame you; we have all been there! Try not to stress, however, for we have a helpful and effective list detailed here, of ways you can cut costs to your business, without causing any damage to profits.
Compare Costs
One of the easiest ways of determining if you are overspending in certain parts of your life, creating a detailed budget enables you to notice any patterns of spending and overspending, and the areas that you can cut in order to save some money. Comparing the costs of your business is a straightforward task but can often be time consuming if you have a plethora of spreadsheets to analyse. Consider getting a friend or employee to voluntarily help you with this task, so as to not create any other expenses.
Make Use of Social Media for Advertising
Another component of your business which can cost money, but also an aspect that most people are able to use. With over 3.6 billion people using social media, this is an easier way of reaching your audiences and advertising your business to potential customers. Utilising this tool in-house will save you paying someone else to do the job for. Not only will it save you some money, but it also allows you to be creative, and to show off your business' brand in a whole different way. Social medias are completely free to use, and there are also a number of free editing software available; perfect for creating that Instagram post!
On the back of this, utilising in house advertising is a helpful and effective way of cutting outsourcing costs. Companies like Modo 25 champion the use of in house advertising, and the ways that it saves your business money. Rather than paying money to another company, you can instead, invest it into your own, and help to progress the development of the skills within your business.
Cut Down on Outsourcing
While this can be difficult for those with larger companies, it can be done; it is not impossible. The big giants of the industrial world – including the likes of Coca Cola – have brought a number of their jobs in-house. Outsourcing jobs can be easier, especially if you do not have someone who can complete the work in-house due to lack of training or understanding. While smaller companies will certainly be doing most, if not all, of the work in-house, this is an excellent and simple way of saving yourself and your business some money. Some believe that outsourcing jobs saves businesses money, but this is not always the case. Instead, consider training a trusted member of staff to do the job that was previously outsourced or hiring someone in-house who can do the job. This is sure to be cheaper than sending the work elsewhere and allows you to have more of an input on the work being completed.
Evaluate Processes Often
Again, something which might seem obvious, but it does pay off! Evaluating your processes often will enable you to check whether they are working or not and allows you to find ways to solve problems that you might be fixing. Evaluating your costs often ensures that you are not overspending in certain parts of your business, while neglecting others; after all, each component is important to ensure a successful company. Sometimes you have to be ruthless with your decisions when cutting costs, but they will certainly pay off in the long-term!