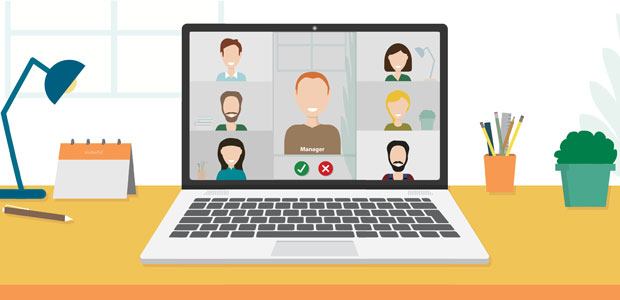 EdTech needs to evolve in order to grow post-pandemic and hit £3.4bn valuation
In many ways, we actually have to thank the pandemic for highlighting just how unprepared our economies were to tackle a crisis. It acted as a catalyst for change across industry sectors, including higher and further education, that had been slow to embrace digital transformation and stand up to disruption.
In a matter of weeks, many EdTech giants appeared as millions of students switched to online learning. This put the sector back in the spotlight, attracting the attention of the public and investors.
The pandemic allowed EdTech to have its heyday, but as universities and schools continue to emerge from the pandemic fog, will this rate of growth be sustained?
Innovation is still key to prevent growth in the sector from stalling. We believe that there will be new heights for EdTech going forward if innovators look beyond instruction, learning and job finding tools, as has been the focus of the sector this far. Every aspect of the 'education experience', be it primary, secondary or tertiary, has the potential to be revitalised and reinvented.
The recent successes of EdTech
Even before the pandemic, EdTech was growing rapidly, but it was the virus outbreak that accelerated its success, forcing a previously slow-moving industry to modernise at an unprecedented pace. Approximately 1.37 billion students were studying remotely which meant that education had to be made accessible from anywhere, at any time, almost overnight. Education app downloads worldwide surged 90% and platforms such as Perlego, which provide access to over 700,000 textbooks in a digital format, saw huge spikes in users as a different type of learning emerged.
Remote learning taught those in the industry that it wasn't as simple as moving lectures to video platforms, as you still needed to find a way for students to engage, ask questions and interact. While technology allowed for lectures to be watched live or on-demand, which suited the lifestyles of the most digital-savvy generation, it was simply not enough to capture their 8 second attention span.
To help address this, many platforms started to add increasing levels of interactivity and elements of gamification into their offering to engage and teach students a range of content. Many academics are now using online collaborative whiteboards such as Miro, that help to bring students together, no matter where they are. Using these platforms allowed teachers to present lessons through interactive apps and hands-on instruction, rather than relying on one-way video streaming platforms. This really helped inspire collaboration, sharing and interaction at a time when students were trapped in halls, providing a welcomed relief for many.
However, as we emerge from the pandemic, this section of the market has become saturated and as a result started to slow down, meaning the need for new opportunities in the education sector is essential if we're to hit the £3.4 billion valuation that has been given to the industry.
EdTech can tap into other aspects of student life
EdTech has allowed for students' education to mostly continue undisrupted over the pandemic, proving itself to be a crucial tool for learning as many institutions became digital. However, it is not only education that has suffered, with other aspects of student life largely being ignored.
Socialisation is critical for the development and well-being of young people, as many students are leaving home for the first time, going to a place where they don't know anyone. Having a network of friends can help students find their way, but this was made near impossible by the pandemic, as students weren't able to socialise - resulting in over half of students feeling dissatisfied with their social experience. Despite in-person events returning, 57% of prospective and first-year students say they still feel anxious about them.
Many universities have found that online networks and platforms can help students navigate these anxieties and ensure they still feel 'in the loop' with university life, even when at home. We've found that many students are also turning to these platforms to seek out advice and support, which was previously quite hard to find. Our partner, mental health charity, Mind, has over 60 students engaging with them every day on ayda, looking for guidance and information on how to cope with anxiety. Having this professional advice available to them instantly is critical, considering almost two-thirds of students reported a worsening of their well-being and mental health since the start of the autumn term last year.
The pandemic also took away students' sense of community, with a study conducted last year revealing 50% of students did not feel part of their university community as they were forced to leave campuses. EdTech can bridge that gap to ensure they feel connected with their university and peers. At ayda, the response to the 'digital' extension to Freshers has been great, with so many students using the platform to discover societies, clubs, projects and student activities that match their interests. As a result, they've been able to plan how they'd best utilise their time at in-person events and have a greater sense of what's on offer for them.
Education is not just about learning but about growing as a person, and it is therefore key that technology within the space evolves to encompass every part of a student's life. This can ensure that all students over the world have access to lessons from anywhere, but also a social network that can support them on their journey and is ultimately what will drive the industry forward.