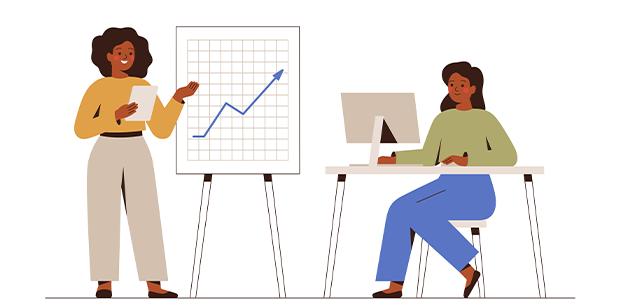 Edition 10 of Female Founder Office Hours has launched
On Thursday 9th November, 2023, Playfair and 150 of the world's leading venture capital funds, including Atomico, Creandum, Headline, MMC, Northzone, Octopus, Partech, Plug & Play, SpeedInvest, and TriplePoint will be holding remote office hours for more than 300 female founders from across Europe.
Dispensing with the need for warm introductions and breaking down the barriers to investment, each founder will have the opportunity to meet four investors over one hour of remote office hours to discuss their tech idea, seek advice, pitch for investment or be mentored.
The event is being held by Playfair as part of their long-term commitment to address the gender imbalance in venture funding and will continue the use of AI matching technology. This technology improves the relevance of founder-to-investor matching and increases the likelihood of relevant conversations and, ultimately, funding being secured.
The previous nine editions saw a total of 7,800 individual mentoring sessions with over 2,000 founders and 200+ investors taking part. To date, 25% of founders have gone on to raise funding after attending an event, with recent success stories including Spottitt, Muse Finance, Daye, Whoppah, Shopper, Maxwellia, SideQuest VR and Material Evolution. This amounts to £1.2 billion in total funding that has been disclosed.
Valentina Milanova, Founder and CPO of Daye who recently raised a £10 million Series A, commented: "Participating in Playfair Capital's Female Founder Office Hours was a game-changer for our company. The support, mentorship, and networking opportunities provided by this initiative were invaluable in helping us secure the funding we needed to scale our business. I am a strong advocate for FFOH and believe it plays a crucial role in levelling the playing field for women and AFAB folks in the startup ecosystem."
Murvah Iqbal, Founder and CEO of Hived who recently raised a £10 million Series A, commented: "I participated in the 2021 FFOH and it was a great first experience for me to pitch to several different investors where otherwise I wouldn't have access to. We all know the venture world works with warm intros but where do you start if you come from a background similar to mine where your network isn't that strong when starting off. Soon after the FFOH we managed to close our first funding round (we even got to IC with Playfair who we met at the FFOH) and subsequently have managed to secure over £15m of VC funding."
Liz Gilligan, Founder and CEO of Material Evolution who recently raised a £15 million Series A, commented: "We met our lead investor - Playfair - through an FFOH session. That one conversation over 15 minutes secured our first round of funding and since then we have gone on to raise a £15 million Series A. Initiatives like FFOH increase the chances of connecting with the right investors for your company and I'd encourage any woman founder raising, or thinking about raising, to apply."
Chris Smith, Managing Partner of Playfair, commented: "We're now into our 5th year of running FFOH across Europe and I'm delighted to see the continued willingness of funds to lean into this initiative and the incredible impact that collaboration amongst investors at this scale delivers. Reaching £1.2 billion in total funding raised by founders who attended these events and hearing success stories like those from Valentina, Murvah and Liz is great, but we still have a lot more to do and remain committed to this initiative for the long term."
For more information and to make an application to attend the event please go to: https://playfair.vc/community.php