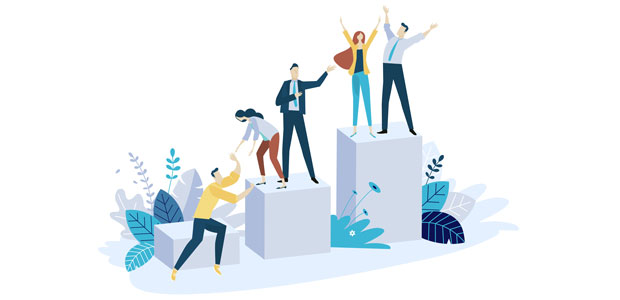 DivideBuy tops Deloitte's 2020 Technology Fast 50 ranking
Deloitte has announced the winners of the 2020 UK Technology Fast 50 awards. The awards recognise and rank the 50 fastest-growing technology companies in the UK, based on the last four years of revenue data, and are sponsored by DLA Piper and Oracle NetSuite.
This year's cohort of winners represent companies at the forefront of the sector, with more than 10,400 employees across the 50 companies, an impressive average growth rate of 2,898% and total revenues in 2020 of over £2.2bn.
DivideBuy revealed as 2020 Fast 50 winner
Interest-free credit provider DivideBuy is the overall winner of the 2020 UK Technology Fast 50 award, having achieved an average three-year growth rate of 20,733% to the year 2019/2020.
The Newcastle-under-Lyme based business employs 50 people and works with more than 500 small, medium and large corporations to provide consumers with access to interest-free credit. The company ranked third in last year's competition.
Leading the London cohort and in second place overall is Bulb Energy, the renewable energy specialist, with a growth rate of 14,288%. Popsa, the photobook specialist, ranks in third place overall with a revenue growth rate of 10,576%.
FinTech businesses, including DivideBuy, make up 24% of the overall Fast 50 winners this year and four of the top 10 businesses. Software remains the leading sector, accounting for 46% of all winners.
Duncan Down, lead partner for the Deloitte UK Technology Fast 50 programme, commented: "The staggering growth of this year's Fast 50 is testament to the strength of the UK's technology industry which has continued to prosper in spite of significant market disruption. Their exceptional success in recent years is a marker of their tenacity, commitment and creativity. I would like to offer my personal congratulations to all of this year's Fast 50 winners.
"DivideBuy's three-year growth rate of 20,733% is outstanding, particularly as the business is based outside of the Capital, with its strong network of investors and employees. Several lendtech providers have experienced rapid growth in recent years, but DivideBuy's distinctive brand and intuitive platform have seen them excel ahead of the pack."
Jo Balsamo, Chief Marketing Officer at DivideBuy, said: "DivideBuy's growth is testament to our talented team based here in the North West and has been driven by strategic investment, allowing us to acquire over 500 retailers to-date. This is just the beginning of a long and exciting road ahead. Moving forward, we're continuing to evolve our checkout, lending process and platform, while adopting a strategy that provides long-term value to our investors.
"DivideBuy's technology platform is built on retail understanding and consumer insight, solving many common pain points for retail businesses. This approach enables retailers to provide a credit option at the checkout, with real time credit decisions, thereby leading to increased retail sales.
"Ultimately, we understand that choice is the key driver influencing consumer buying behaviour today. We want to make sure we're making the online shopping experience convenient and hassle free by offering an easy payment method. This is, after all, the future of ecommerce."
The impact of COVID-19 on technology's fastest growing startups
As part of the awards process, Deloitte asked Fast 50 entrants to assess the impact of the COVID-19 pandemic on their business.
Deloitte's research found that 95% of Fast 50 entrants made at least one change to their business as a result of the pandemic.
One in seven (14%) Fast 50 entrants initiated changes to their business models, with over half (57%) of those who did so expecting these to be permanent. Meanwhile, 25% adjusted their pricing and the same proportion made changes to their business's target market.
Many Fast 50 entrants also offered employees additional flexible working options to help with transitioning to a fully remote working model. One in four (25%) offered additional flexible working hours to their entire workforce in response to the pandemic, with 89% launching these initiatives within four weeks of hearing about COVID-19.
Fast 50 entrant CEOs rated the ability to transition to remote working as the most important factor that enabled their overall response to the pandemic (75%), followed by the ability to quickly make decisions (70%) and the ability to serve customers through digital channels (70%).
On the topic of agility, Down added: "The impact of COVID-19 will continue to test businesses of all sizes for months to come, but those that act with agility and adaptability are most likely to achieve resilience, survive and thrive. While it's been an overwhelmingly challenging time for some businesses, the impact of COVID-19 has accelerated transformation across the sector. For instance, the growth in remote working has encouraged recruitment within new regions and the development of new software to support collaboration between teams.
"Many of the technology startups recognised in the Fast 50 have used this time to grow their offerings, target new markets and create new ways to develop their workforce in a way that will safeguard their businesses for future success. The growth of this year's Fast 50 businesses are an inspiration. These resilient businesses continue to be a beacon of the brilliance of the UK's technology startup community."
London continues to be the leading light of the UK's technology startup scene
While Newcastle-under-Lyme plays host to the UK's fastest growing technology startup, DivideBuy, 78% of overall Fast 50 winners, including nine of the top 10, are headquartered in London. This includes the renewable energy specialist, Bulb Energy (2nd place overall, three-year growth rate of 14,288%), the photobook specialist Popsa (3rd place overall, three-year growth rate of 10,576%) and FinTech business, Revolut (4th place overall, three-year growth rate 6,786%), which won the 2019 Fast 50 awards.
Outside of London, standout performances across the regions include VoCoVo, the communications specialist (11th place overall, three-year growth rate of 3,217%, South West and Wales winner) and Qmee, the rewards and surveys provider (24th place overall, three-year growth rate of 1,693%, South East winner).
Dayshape, the planning tool for professional services (30th place overall, three-year growth rate of 1,539 per cent, Scotland winner) is one of two winners from Scotland, and CrowdProperty, the property project finance specialist, heads up the Midlands region (43rd overall, three-year growth rate of 1,008%).
Down concluded: "Once again, the benefits of London's broad network of potential investors and talented technology experts has supported the growth of the country's fastest growing technology companies. However, with many employers now encouraging remote and flexible working, it's likely that this will grow the number of technology brands thriving outside of the capital, helping drive growth in those regional economies."