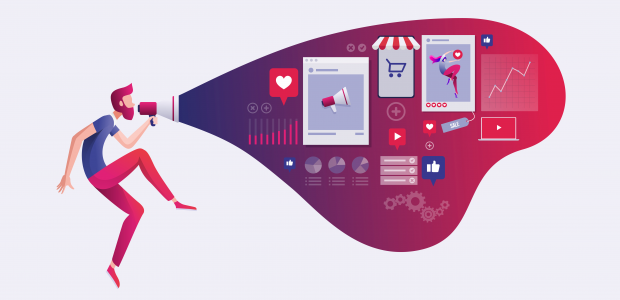 Digital marketing agency for sustainable startups
Blue Cactus Digital provide digital marketing for startups and brands looking to scale. It loves all things tech, startups, design, sustainability, and ethical marketing. Startups Magazine caught up with Clare Martin, Blue Cactus Digital's Director and Strategist.
What is your background?
I was a tech journalist before I founded my digital marketing agency. I've always wanted to a journalist, my entire life I wanted to be a writer, and I would have preferred to work in a local newspaper. I studied journalism at Bournemouth University and felt a little bit like I went against my own will. My parents said that I must go to university, so that's how I ended up there.
I was very entrepreneurial whilst at university, all my lecturers would tell me that I will be an entrepreneur one day.
After university, I did lots of editorial strategy marketing and worked with advertisers at a publishing company and was eventually made redundant. This was the best thing that has ever happened to me as it meant I could work more closely with brands to get their brand out there, which was what I wanted to do. I started freelancing for marketing agencies, and it soon became obvious that local agencies weren't as passionate about helping brands succeed as me.
Where did the brand start out?
The brand was originally known as Essex Marketing Service, initially it focused on small businesses in the local area. This included businesses who were just starting out, and who had been trading for a while but weren't getting much traction. I did a lot of training with them, teaching how they can present their brands. I started building websites and branding for these businesses and came up with their brand stories.
I loved this at the time but found it difficult as I didn't have the money to invest, and they didn't have the time to do the things I was saying they needed to do. Although I did this for a couple of years, it wasn't what motivated me. I wanted to be implementing brand strategies.
What is Blue Cactus Digital?
During one of the lockdowns we had last year, I decided to rebrand. I went back to the core of what I love doing, which is working with startups and sustainable brands. It became obvious to me last year that so many brands that claim they are eco, ethical or sustainable just use the word as a buzzword. Essentially, this is greenwashing. All the brands that were making a difference and being sustainable, weren't shouting about it enough. I decided to help those smaller businesses and get the messages out there.
Now, we offer everything from brand proposition, visual branding, website design, social media marketing, email marketing to paid social. One thing that's become really clear from 
all this experience is the importance of having a coherent strategy, which we help startups to achieve.
How many employees are on your team?
This time last year it was just me, I rarely used consultants because I didn't have the budget.  
I now have one employee, but I have a team of eight consultants that I work with. I select the consultants based on my network, so I find people within my network who are suitable for clients.
How do you differentiate from competitors?
Blue Cactus Digital has specialists to find the right fit for the right client. So, I come up with the strategy and then work with my consultants to implement that strategy. Its almost like a match making service – I do the overarching strategy and then I have people who implement that work who are specialists in that area.
Have you faced any challenges?
There's always the challenge of comparing yourself to other businesses that might be doing better than you, but I do think this is a mindset sort of thing.
One of the main challenges is that people don't see the value of marketing. It's hard to grow without investing somewhere. Everyone only has 24 hours in one day and it's what you do with it that counts. Time is a huge challenge. I don't want to play on being a working mu because there are so many and everyone's in the same boat, especially with lots of parents working from home still. It's tricky juggling childcare, but it makes you more efficient knowing you only have a certain number of hours while the children are at school for example. I do work evenings and things but getting that work-life balance right is important.
What's next for you?
We are always looking for new clients within different sectors and growing the number of clients. We're also looking at getting an office and potentially getting another member of staff.
I also launched my own sustainable underwear brand, Confident Tiger on Kickstarter at the beginning of October. I have been very busy with a big PR campaign to ensure people are aware of the brand in time for general release of the products.
What advice would you give to a tech startup?
I would say don't be afraid of investment, realise its importance and how much further a little bit of investment can get you. Start by investing in people processes or people technology.
Some of the platforms I'm using have absolutely turned my business around. Even just having a proper marketing proposal platform, rather than doing them as PDFs, my conversion rate has increased massively to something like 90%.
Put a proper business plan together of how you're going to convert. It took me probably about four years to learn that investment is the way forward. The more you invest, the more revenue, the more profit.