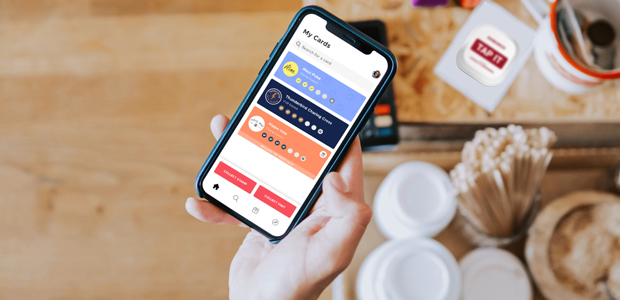 Digital loyalty cards and CRM made simple
Embargo is a loyalty and rewards app and platform for the hospitality industry, helping venues to stay in touch with regular customers and make sure they come back, and ensuring a seamless experience for users looking for rewards at their favourite businesses. We caught up with Tsewang Wangkang and Frederick Szydlowski, the Founders to find out more on Embargo.
Tell me about your startup and what you do?
Frederick (F): Despite all the progress we have made in the year since we last spoke to Startups Magazine, our core offering is still much the same. Embargo is a fully integrated CRM platform and loyalty app that offers hospitality businesses a plug & play tech-based solution to reward, recognize and communicate with customers. Any business that is looking to connect better with their clientele can come to us and set up their own digital loyalty scheme overnight, all based on an affordable monthly subscription.
Tsewang (T): We've based our loyalty solution on a two-sided approach: for the customer, we offer an easy-to-use app that acts as their digital wallet for all their loyalty cards, allowing them to engage with their favourite brands and making sure their frequent visits are always recognized and rewarded.
For businesses, our Portal turns raw data and customer behaviour into actionable analytics, summaries and detailed insights, making it easier to draw key conclusions for the business but also identify, contact and reward customers – both returning and those who stopped visiting.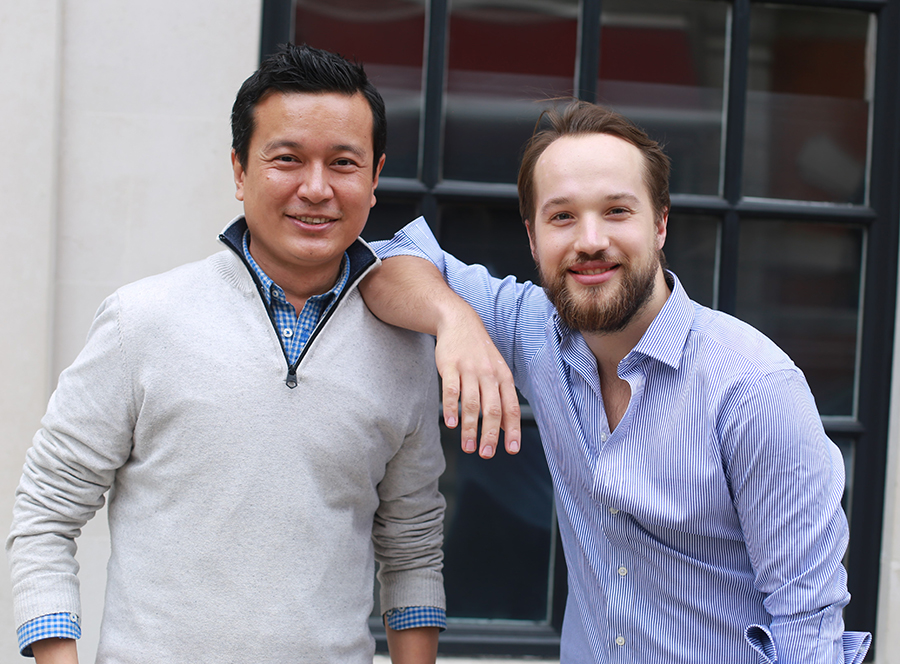 Where did the idea come from, and how has it developed throughout the pandemic?
(F): Tsewang and I have been extremely vocal about the hospitality businesses' inability to actively manage the regular customer base - effectively identify and connect with regular customers. Indeed, we have both experienced. This issue from different perspectives; myself as a marketing director within the industry, and Tsewang as a customer.
We asked dozens of venues owners, managers and staff about who their most important customers are – nearly everyone responded by saying it was their regulars. Yet no one could answer how many regulars they had, how many of them stopped coming, how often they visit, let alone who they are. By relying on paper stamp cards, random wifi-data or on the front of house to remember repeat customers, which given the high staff turnover within the sector is a highly flawed system, they had no way to identify regulars, reward or communicate with them – yet they all agreed they are absolutely key for their business!
We knew that the sector needed a solution to help businesses enhance retention strategies, communication and build their lucrative pool of loyal customers. We also knew it needed a solution that is easy to use for the staff and consumer whilst being quick to implement by the venues. Hence, we founded Embargo in 2017. One of the main goals was to provide hospitality businesses with high-quality customer data instead of quantity. We are aware of new solutions that collect as much data as possible such as emails which usually ends up on a distribution list of a newsletter.
(T): Since we last spoke to Startups Magazine, the UK has been through two further lockdowns, essentially forcing most of the hospitality sector to close its doors once more. Yet, we still notice businesses falling back on old loyalty strategies.
This is understandable; given the staff shortages the sector is experiencing, in addition to inflation and consumer personal finance concerns, some businesses may feel that they simply don't have the resources to invest in developing new loyalty strategies.
This concern prompted us to ensure our CRM system was as easy to use as possible, so that coffee shops and restaurants don't feel they need to invest days learning how our system works. It's 'plug and play' and easy to navigate – although we do have a support team on hand to help where needed.
And we intend to continue monitoring trends and concerns amongst hospitality sector business leaders, to ensure that Embargo continues to adapt to meet their needs and help their establishments grow from strength to strength.
What technology is involved?
(F): Well, as Tsewang said, our offering is made up of two key elements: our business-facing Portal, and our customer-facing app. This is an online CRM system that automatically links with every Embargo-using customer that enters your business. You can then access multiple CRM features to communicate directly with your regulars, for example message to those who have stopped coming back or upsell through setting up e-mail campaigns, promo codes for local businesses or even gift cards, in just a few clicks.
The Portal also serves as an analytics hub, turning raw data into easily digestible summaries and graphs that allow hospitality businesses to track customer patterns and, most importantly, identify those valuable repeat customers that are the lifeblood of any hospitality business.
(T): The consumer-facing Embargo app is available through the Google Play and App Stores. Once the app is downloaded, users can easily add the loyalty card of their favourite local restaurants, coffee shops and bars, and potentially find rewards and offers on their favourite items.
The app also functions as a digital loyalty card in participating businesses, offering stamps for purchases that lead to unique rewards and directly incentivising repeat visits.
How many are on your team?
(T): We are currently around 15 people with 10 people here in the UK and a team in Poland. Poland is a new market that we entered just a couple of months ago, and we're really pleased with the results we've achieved so far.
What is the main goal?
(T): We often talk about the disconnect between customers and businesses in this industry, and how we founded Embargo to help bridge that gap by making loyalty an integral part of running a successful hospitality enterprise -  and our mission has remained unchanged since we founded Embargo in 2017. However, the pandemic has exposed how little focus has been placed on loyalty by the hospitality sector, and how badly it is needed to connect re-opened storefronts with their estranged clientele.
(F): Our goal is to get hospitality businesses thinking about loyalty in different terms: not just as something that comes by default if you operate for long enough, but as something you should strive for, and that can be propagated and managed by smart, tech-based solutions. It's not enough to try and attract an endless string of new customers – you need to make sure that your old customers keep coming back as well. We also educate the industry that a loyalty system is not just about giving the 8th or 10th coffee free – it should be a powerful tool to understand your most valuable group of customers and never lose touch with them, allowing you to increase the frequency of their visits as well as average spend.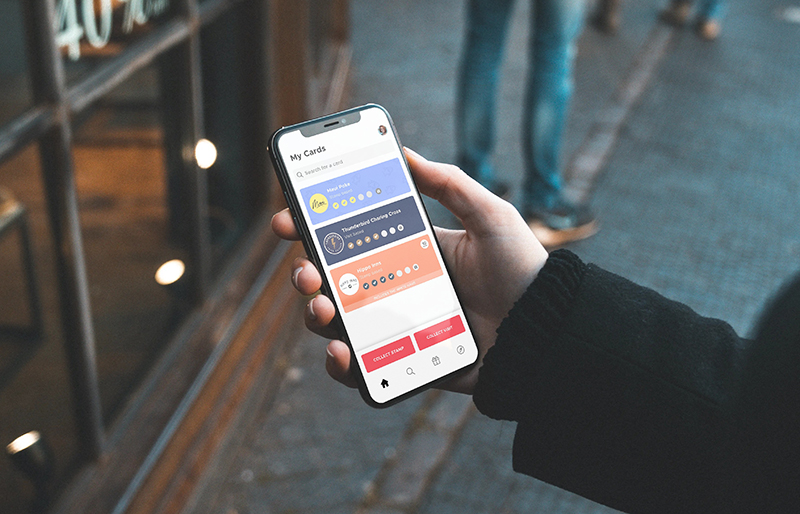 What makes your business different from others?
(F): Our plug and play model means there is no easier way for hospitality businesses to implement an integrated and effective digital loyalty scheme. Our solutions are tried and tested which means there are no teething issues with rollout – once you're signed on, you can start improving customer experiences right away. We have also mastered the most fragile customer journey which is in-venue. We constantly analyse customer behaviour and ensure stamp collection, redeeming rewards are quick and smooth. At the same time, our CRM focuses on what our customers want, not what we think might be useful. Having worked with hundreds of venues including some of the best speciality brands in the country, we strongly believe that the venues we work with are the best advisors when it comes to product development.
(T): We set out to provide a loyalty solution for businesses that was easy to use, easy to implement and didn't cost the earth. This means our clients don't have to contend with the costs or difficulties of building, launching and running their own apps. Following the two-minute set-up process – which can be achieved with the help of our support team if necessary – businesses will be able to create their own digital loyalty scheme and access vital analytics which can help them to identify loyal customers. Further, the data enables them to offer tailored rewards, personalising the customer experience and encouraging repeat visits – which, as we all know, generates the majority of revenue for cafes, restaurants and shops.
(F): We're incredibly proud of the functionality of Embargo. In our experience, very few organisations match the simplicity of our product without being simple, whilst offering such in-depth statistical analysis of customer behaviour, and we hope to see hospitality businesses continuing to reap its benefits in the months and years to come.  It's the perfect balance between simplicity for the end-users and the depth of the data and tools available for the venues.
What has your funding journey been like so far?
(T): This has been a very exciting year for us. We recently completed a successful pre series-A funding round, raising $1.1 million (£830,000), attracting cross-sector interest from the worlds of hospitality, real estate and even sports. We are so proud of this show of support as we feel it vindicates our mission and will help us expand further and faster.
(F): The funding round has attracted some great investors, which includes renowned angel investor and DesignMyNight founder Nick Telson, ASDA-backed Lean Kitchen Networks founder Faraz Nagree, serial restaurateur Loui Blake and the Founders of HEX Digital – Stefan Ferguson, Matt Rogers and Benjamin Moore. We plan to open up for more funding as we continue our national and international expansion plans.
What have some of the biggest challenges been so far?
(F): We faced our fair share of challenges before the start of the COVID-19 pandemic – building up our brand, developing the product that can be launched fast and deliver maximum value for both users and venues, finding partners and effectively scaling our operation. But then, when we had finally gotten our name out there and the ball was rolling, lockdown came. With virtually all of our partners shut down at different points during the various lockdowns over the past 18 months, it was hard to maintain any momentum or build up new business. But it didn't mean we decided to wait until it's over. Quite the opposite.
(T): The pandemic ultimately presented us with opportunities to improve our offering and to expand. We weren't static during the UK's various lockdowns – we were coming up with new ideas and building relationships so that we could launch from the pandemic into rapid growth. What we didn't anticipate, however, was how the pandemic would change the value of loyalty for hospitality businesses in the so-called "new normal".
How has your business managed or adapted during COVID?

​
(T): I think our business has certainly learned to be more flexible and adapt to the needs of the hospitality sector throughout the three UK lockdowns. Of course, COVID has presented challenges for a variety of businesses, but cafes, restaurants and shops have certainly faced the brunt of it.
So, we at Embargo have learned to carefully listen to the needs of such businesses and adapt. For example, re-evaluating our CRM system to ensure it is as user-friendly as possible to ensure businesses understand the data collected and presented to them. Our customers know best what they need and we are not trying to sell, but provide a solution that the industry asks for.
(F): This has been particularly important as Embargo has pursued international expansion. For example, we have recently launched operations in Poland where we are about to cross 200 venues onboard after only a few months. This means that we've had to be sensitive to different social distancing rules and meet the needs of our new clients.
Whilst a challenge, I think that the flexibility of our business has allowed us to successfully meet the needs of different clients and aid their post-COVID recoveries.
What role do loyalty and technology have in the hospitality sector's post-pandemic recovery?
(F): During the lockdown, there was a national effort to support local businesses, driven in part by the Government's "eat out to help out" scheme. But, whilst the scheme helped to boost a flurry of activity within the sector throughout Summer 2020, it did not truly encourage customer loyalty. What's more, hospitality businesses were so focused on attracting as many new customers as possible, that some seemed to lose sight of the importance of nurturing a loyal customer base which we have come to help with.
(T): Yes, we noticed many businesses relying on techniques used before the pandemic, such as relying on front-of-house (FOH) staff to recognise regular customers or even on cardboard loyalty cards for special rewards. But with massive staff turnover and a widespread preference for contactless transactions in the new normal these techniques soon proved themselves to be inadequate.
This all just goes to highlight why tech-based solutions are the right answer for loyalty. Tech is just a tool that helps to build a long-lasting successful business. Businesses of all kinds have seen vastly accelerated uptake of new technologies to adapt to the way business is done in the post-pandemic world, and if hospitality wants to overcome the challenges it has faced in the past year and a half, they need to embrace technology as well.
How can technology provide CRM solutions that benefit both businesses and customers?
(T): We've outlined the fundamentals of how our platform works – the customer-facing app providing recognition, rewards and ease-of-use for users.
Meanwhile, the business-facing CRM providing data analytics, which enable organisations to track customer patterns and identify their valuable loyal clients. Better yet, the CRM system allows restaurants and coffee shops the ability to tailor their communications and rewards to customers' behaviour and demographics thereby enhancing the customer experience making the user feel valued. All these elements complement each other perfectly and contribute to the post-COVID recoveries of hospitality businesses
What do you have planned for the future?
(F): After our latest funding round, we are primed to continue scaling and improving our offering in the future. We have also begun our push for international expansion with a national rollout in Poland underway.  That said, we also have a presence in Saudi Arabia, Qatar, Portugal and Serbia. We are continuing to sign new clients throughout London and the rest of the UK, so our users can access more and more of their favourite local establishments every day. After all, we've seen our client base increase to over 800 within the previous twelve months alone – an increase of more than 300 hospitality businesses despite the multiple lockdowns!
(T): We are so proud of the progress we have made in the past year, but we're still focused on reaching our goal. We want to shine a light on loyalty, and how technology can provide smart solutions to problems faced by the hospitality sector. We believe that Embargo can help to restore a sector that has suffered, and we will continue working to heal the divide between hospitality businesses and their customers. Loyalty needs to be a part of hospitality's new normal, and we will make sure that it is.