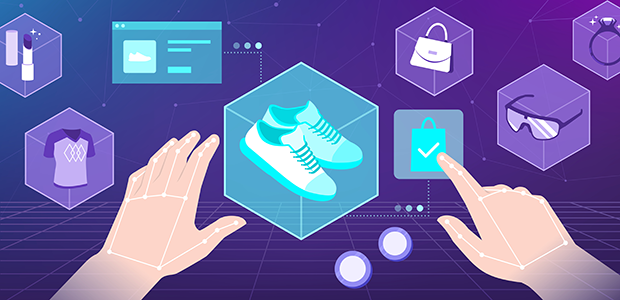 Digital fashion wardrobes for the Metaverse and beyond
Seamm, a startup digitising fashion goods for virtual worlds, announces its launch out of stealth, with $1.7 million in funding to scale go-to-market activities, attract and hire top talent, and accelerate the development of its platform.
It launches as part of The Lydian Group, a tech conglomerate specialising in digital assets.
The fashion industry has already taken a deep dive into the realms of the Metaverse, with the likes of Gucci, Balenciaga, Prada, and Selfridges all launching their own projects and collaborations, so the launch of Seamm is somewhat timely. From October, it will provide a platform for brands to expand into virtual worlds, by creating 3D twins of existing physical items – they will also have the option to create and sell exclusive digital-only collections.
For users, Seamm will transport real-life fashion into virtual worlds, adding new ways to personalise game characters and avatars. Consumers will also get to explore new digital collections from a wide breadth of different fashion brands and renowned artists, use the in-app marketplace to buy items of their choice and then export their belongings into various virtual worlds and video games – they can also keep the most exceptional and rare items as personal collectibles.
Marina Martianova, Founder and CEO of Seamm, said: "We are going to bring selected diamonds of apparel and accessories from the real world into digital form, which can then be transferred to the majority of metaverses and video games. Devoted to supporting independent fashion designers and cult niche products, we're starting our journey with hand-picked brands from Portugal, the UK, Spain, and the Middle East."
Martianova continued: "The brands we've picked so far all have something unique in their approach to fashion – whether it's the women-only factory, empowering single mothers by Marie de la Roche, or producing a maximum of 120 units per any given garment in case of Outsiders Division, or creating bespoke costumes for dance performances, artists and singers, all while seasonally presenting collections, like Alexandra Moura."
Devoted to creating unique projects with incredible brands, designers, musicians, and artists, the Seamm launch will kick off with a collaboration with artist, Misha Libertee. The artist is known for his unique style that blends renaissance aesthetics with modern pop culture, while exploring the intersection of religion and technology – his quirky sense of humor has led to much of his work going viral online.
As part of the collaboration, a capsule collection of four digital items will be up for grabs – each designed in Libertee's iconic stained-glass print and modeled by the artist's avatar from the Metaverse. The collection will be available in Decentraland and will be given out to winners in a giveaway.   
The demand for purchasing and owning digital assets continues to grow, as a study by BoF Insights shows that sales of NFTs were $10.7 billion in Q3 2021 – more than eight times the sales of the previous quarter. The research also shows that 72% of US consumers have accessed a virtual world in the last 12 months, with 50% of consumers expressing an interest in purchasing a digital asset – with this in mind, Seamm will also be adding a feature where users can trade items as digital assets, which is scheduled to launch in late 2022.  
On the launch of Seamm, Gerard Lopez, CEO and co-founder of The Lydian Group said: "Seamm as a product is the perfect blend of fashion and technology, bridging the gap between physical and digital worlds, as mainstream adoption of the digital assets space continues to grow. There are a lot of exciting opportunities for a brand like this and Marina is the best person to have at the helm – she has a natural feeling for the start-up environment and her energy is infectious to employees, investors, and clients alike."