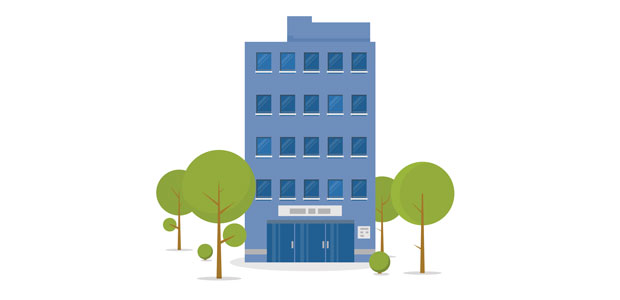 Decarbonisation of commercial buildings in the UK with data
Since the Paris Climate Agreement, businesses of all sizes from all areas of the world have been focusing on decarbonisation. The commitment to keep global temperatures under 2ºc and significantly reduce the amount of carbon emissions generated worldwide is something that no industry is free from. But the property and construction sectors are particularly feeling the pressure.
Different programmes have been launched to support companies as they work towards net zero, like the World Green Building Council's Advancing Net Zero campaign that's designed to support 100% net zero carbon buildings by 2050. But could advancements in PropTech actually be the answer to developing a net zero carbon built environment?
Even with Brexit and the cost of living crisis looming over all UK industries today, PropTech continues to thrive. This is because the industry is becoming essential on a global level, as property developers, owners, and businesses looking to up their own green credentials rely more and more on technology that can lead both new and existing buildings into a lower-carbon future thanks to the energy performance of their buildings.
In 2021, the UK's PropTech sector reached record levels of investment – quadruple the amount of the previous year. According to Pi Labs, £1.6bn was invested into PropTech in 2021, compared to £347.79m in 2020 and just £105.68m in 2016.
This is good news for entrepreneurs and founders of PropTech businesses, as well as SMEs who are looking to tenancies in sustainable buildings to cover some of their own net zero carbon targets. However, researchers are putting this new investment interest in PropTech down to the sheer range of new technologies emerging on the marketMore focus is needed on how technology can help to advance the built environment by reducing the amount of carbon a building emits throughout its lifetime, and not just in the often highly polluting construction phase. 
Right now, embodied carbon is unregulated so there is no law in place limiting how much carbon a building or development can emit during the construction phase. And since embodied carbon from construction is thought to amount to half the carbon a building will emit during its entire lifetime, developments in PropTech for the construction industry won't just help to reduce a building's operational emissions, but it's embodied carbon too.
But for startups and small business founders, as well as for scale ups and global organisations  looking to cut costs, boost their energy efficiency, and hit their own internal net zero targets, integrating PropTech solutions across their commercial buildings is an obvious win. Green technologies that can be built into existing buildings just as easily as new constructions can optimise costs, reduce CO2 from things like lighting, heating, and other operational energy sinks, and can help building managers identify issues and respond quickly and efficiently to tenant requests.
PropTech companies are beginning to attract more attention from building and facilities managers who are noticing that energy efficient buildings help them to attract and retain tenants.
Demand Logic, an energy efficiency software that is installed into buildings to deliver real-time building performance insights is proving that these kinds of PropTech developments don't just benefit those who construct and own buildings. By helping buildings to reduce their operational carbon emissions and focusing on data-driven decision making, their clients are able to save up to 30% on their energy costs and reduce maintenance time by up to 30%. In addition, it can help to increase effectiveness and efficiency when it comes to reacting to performance issues in their buildings, and have improved staff productivity and reduced comfort complaints by up to 100%.
This is one of many examples of how PropTech is using data to contribute to the decarbonisation of commercial buildings. It proves that existing buildings can be as effective and efficiently run as new, purpose-built sustainable properties and that, although decarbonising the construction phase is important, there are big steps that can be taken to reduce carbon throughout a building's operational life if we just look at the data