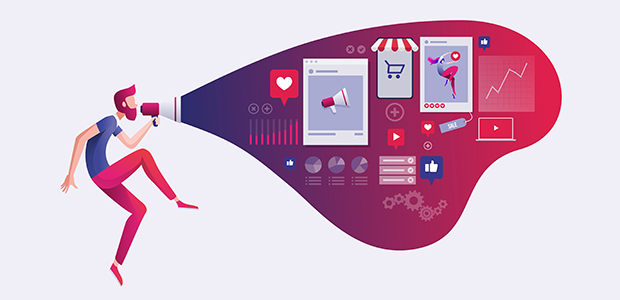 Customer-first marketing: an authentic approach to startup growth
Marketing is a critical part for a startup in driving growth and retention, yet one of the main challenges of any startup leader is having the time and resources to spend on it. From being the HR manager, to the main salesperson, to developing and launching the actual product, startup leaders already wear many hats, so when it comes to marketing, they need a simple and doable approach.
Depending on the industry you're in, you'll either be attempting to capture some of the existing market demand or you'll have the more complicated job of educating the market in order to create the demand yourself. In either situation, you need to dive into four questions in order to create an effective marketing strategy; (1) Who is my customer? (2) What problems do they have? (3) How can I help them in a genuine and memorable way? (4) What does success mean for marketing in my startup?
Below are a few points to take into account when designing your marketing plan. Consider taking each point into a whiteboard session with your team and have fun with it – remember, it doesn't have to be overly complicated at this stage, so aim to enjoy the process of brainstorming a first draft plan.
Humanise your approach
The traditional 'lead generation' approach is becoming ineffective and is not a customer-first method of growing a business. An example of this approach is when the sales team says, 'we need leads' and then marketing would retrospectively build a campaign, prioritising the channel, such as content syndication or paid media, and then the question pops up 'what content should we use?'. This backwards way of marketing is outdated, and it will not lead to long-term success. Everything you do must start with the customer.
Customers' expectations are significantly higher in today's world, across all markets, so the key to breaking through to them when they are inundated with an overwhelming amount of emails, ads and content is to shift to a customer-first mindset and ask, 'how can we be helpful, informative and interesting to our customer?'.
Far too many startups fail due to relying on their own assumption, so once you have brainstormed initial ideas around how you could help, intrigue, or delight your target customer, the next step is to directly ask your customers for their opinion on this.
When it comes to learning from your customers, try to avoid large amounts of quantitative data in the very beginning, as this can be overwhelming, try to focus on qualitative insights instead. By having an open and honest conversation with a customer (existing or potential) you will gain priceless insights that will help you understand what content they would like, where they currently get information (educational and inspirational) and what they think of your ideas for your marketing plan.
I cannot stress enough how many ideas and transformational insights I've gained from a 30-minute conversation with a customer where I simply asked 'what content would you like to see from us and what channels reach you best?'. You'll be surprised how many customers will help you – after all, they want a great experience and would prefer to avoid being inundated with even more mediocre marketing.
Focus, define and own a message
Once you have worked on getting to know your customer better and you have collected the insights directly from them, it will then be time to define the message you are going to build, publish and own.
This message should support the problem you're solving for your customer, but it does not directly sell your product (potential buyers can sniff out when you're sugar coating a sales pitch into a shiny marketing message – remember to be authentic).
If your product is in an existing market and there is already a lot of content available to these buyers, try to think of a message that is fresh and intriguing. If you're wondering where you'll be able to find this message, don't be surprised if your customer hands it to you on a plate when you do the initial insight exercise.
To strengthen your message, look to partner with an existing thought leader in the market if possible, or even better, one of your existing customers. Having a partner to help you deliver this message will reinforce your message and add credibility.
Be memorable
In a perfect scenario, you've collated and analysed your insights and you've designed the content that is ready to get in front of the target audience. I say in 'a perfect scenario' because we all know things don't always go to plan, and sometimes you just have to get things out into the world and start driving awareness, so even if the insights are limited and the message isn't completely there, don't be afraid to launch it to the market and start testing it.
Think of your content like your product; continuously improving, adapting, and changing to the reaction you get from your audience. Just like your product, your content should be constantly tested and iterated based on consumer feedback.
When thinking of the channel or the tactic to bring your content to life and to engage your audience, you have a lot of options. Think of your content as the main centre of your campaign and think about potential levers. Which levers are going to get this content in front of your key buyers in a memorable way? It will likely be a mix of channels to optimise and repurpose this content. Think back to your conversation with your customer – what publications do they read? What events do they go to? What social channels or thought leaders do they follow? Use those insights to select a few (not too many) channels to start promoting this message.
Ensure you have a project plan and content calendar to stay accountable to those individual tactics and deadlines.
Clarify marketing's role and success factors
One final element of your plan will be how you will define marketing success. If it's purely to raise awareness and educate your market, make that clear from the outset. If its focus is to generate revenue, ensure you have your sales and marketing teams completely aligned from the start to successfully build that process. Whatever it may be, ensure you communicate this internally.
Marketing your business with a customer-first mindset will not only deliver more impactful content that drives new revenue and retains customers, but it will also rally your people around your customer, building a positive working culture that puts the customer at the centre of everything.