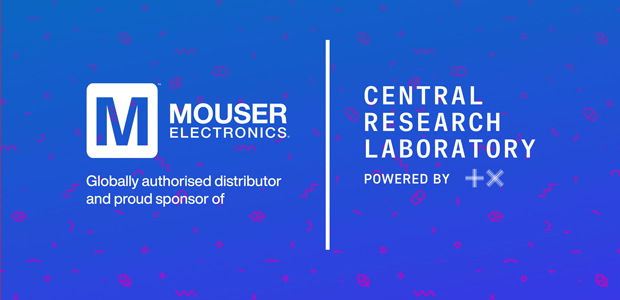 The CRL and Mouser cohort, with a twist
It is that time of year again, and hasn't it come round quickly? As we introduce you to the cohort for Central Research Laboratory's 2021 accelerator program, there are some similarities from last year, but also a number of exciting changes.
For the second year in a row, Mouser Electronics has joined CRL and sponsored this purpose-built accelerator programme – the first in the UK. With the focus on hardware development and innovation, the programme is the perfect fit for Mouser: a worldwide distributor of semiconductors and electronic components. Focussed on the rapid introduction of new technology from over 1100 industry-leading manufacturers, Mouser leads the way in enabling the cohort to access the new technology essential for innovation.
But one big difference that cohort number eight brings is 18 hardware startups eager to take their business to the next level by being part of the programme for the first six weeks. Last year CRL and Mouser saw the programme include six startups for six months, but this year, the team have decided to open the first part of the cohort to support more businesses and founders.
The 18 startups included in the first section are all at various stages with their businesses, and have an array of visions, ideas, and plans. CRL and Mouser want to support this larger group on customer discovery, identifying and testing assumptions. Throughout this six-week period, these startups will be working on designing and implementing experiments to provide data around the assumptions that underpin their model.
During the first section, the 18 startups will participate in a hackathon in association with Brunel University, with students helping the cohort throughout the two days to solve some real problematic challenges. Finally, the six weeks conclude with a pitch day, where each startup presents what they have learnt from the first phase.
A panel of judges from across the mentor network and CRL will select six of the successful businesses to continue through the final five months of the cohort to develop further with intensive product and commercial focus.
The Mouser partnership
Mouser has partnered with CRL's eighth cohort to help them develop further and demonstrate how Mouser can support innovation in the UK. This relationship is essential to help capture and expose the innovation and talent in UK startups. It also shows how Mouser enables that innovation to go further, helping businesses overcome technology challenges and succeed at a new level.
The partnership forces these startups and their hardware to step up a notch, making them look at their product design, what challenges they will face, and getting the right products and components to help solve these challenges.
As the only hardware-focused accelerator programme in the UK, CRL supports entrepreneurs at every stage of the journey, from concept development through prototyping, and first batch production, to scaling up for commercial orders. Founders and innovators are provided with invaluable support that allows them to focus on growing their business with tools such as mentoring and funding.
With a highly skilled team including Jim Reeves, Product Development Director, plus an electrical engineer, UX design workshop manager, and product development and design students helping too, the startups are in the best hands and cannot wait to get started.
In fact, speaking to many of the cohort, although they were all excited to work on their product, develop it further and really learn more about the components and technology that can take their product to market, almost every one said they were also pleased to be surrounded by other entrepreneurs.
Florian Richter, Co-Founder of Muddy Machines and one of the 18 startups in the first phase, said: "Being in this cohort and speaking to other founders is so valuable. Just bouncing ideas off each other, being able to help one another, and spending time together with the startups as well as the team helping us, means more than you could imagine."
The eighth cohort kicked off on 8th May and the first big event, the hackathon, will take place from 24-25th May. However, keep your eyes peeled as we speak to all 18 founders and reveal more about them over the coming weeks.