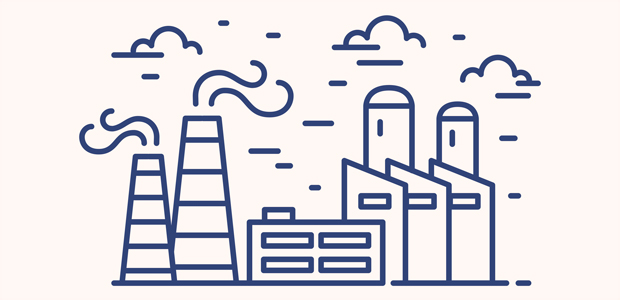 The crisis has shown us how innovative small British manufacturers can be
This crisis period has proven what so many of us in our industry already knew. The UK manufacturing industry is and always has been resilient and adaptable, and has continued to grow even in times of trouble. Overall, the UK's industrial sector has increased by 1.4% a year since 1948, according to the ONS. Much of this has been down to the fact that we always adapted and moved forward fast; year on year we shifted production from low to high productivity goods, invested more in research and development and adopted automation and technology.
With the manufacturing sector alongside construction in the 'first back to work' group it's worth taking a look again at what factors are going to mean these companies move forward from single digit growth to strong survival by the end of the year.
From analysis of data on the 1200 mostly SME factory-owning businesses on the Made in Britain directory during the past 12 weeks of turmoil, we conclude the next 10 months of trading are going to be extremely difficult for most. The pandemic that has affected lives and lifestyles around the world, dictates that barely any business will escape unscathed. There is of course the very real problem of the decline in interest for some products. 50% of our members make products in the retail sector, and we know retail sales are down, for example in clothing by as much as 75%. 
One of the ways around this is to look again at marketing and promoting the provenance of goods or products. A recent survey of our members suggested that almost 80% plan to promote the fact that their products are made in Britain more actively now, because some businesses may be finding it difficult to source finished products or parts from overseas suppliers. Marketing is a first positive step we can all take.
We also know that our manufacturers are resilient by nature and that the average longevity scores of businesses with 30, 40 or even 100 years under their belts means they are proven to be able to cope with crisis of all kinds – even the unprecedented ones like this. And here is where the survival strategies lie, and where the group thinking and learning can help the sector make it through to 2021 successfully and with more capacity to offer the market, not less.
Learning from each other, and networking more than ever on line has seen manufacturers, already versatile in nature, turn their hand to creating consortiums, making PPE for the first time or, in some cases, specialist parts for newly-designed ventilators being fast-tracked through testing and delivery, to make sure no one that needed one would go without. 
Technology is helping too. With re-tooling taking too much precious time, SME manufacturers have turned to 3D printing to make multiples of specialist components for face visors and other essential gear to help reduce the spread of the virus in all kinds of working environments. For the healthcare sector, this demand won't disappear so the scale of production and specifying new visor models for other business sectors will be important too, bringing new products to market with as short a lead time as possible. 
Adapting to circumstances is second nature to manufacturers. The sudden loss of regular orders in March and the dramatic need for specific healthcare products, like ventilators, came as a shock to the entire sector. But we should all be proud of how the sector responded – by thinking together and taking action. Some of our members joined up with a design co-operative co-ordinated by HV Manufacturing Catapult to design, specify, make and test a brand new device in a fraction of the time it would normally take – without cutting any corners on safety and efficacy. None of the partners will emerge from that experience unimproved as a business and without a useful collaboration mentality to take forward into the looming recession we're being warned by the British chancellor is coming soon.  
Government job retention schemes and quick response bridging loans are helping to soften the blow,  with focus of support, rightly, on reassurance both for businesses and the people that work for them. The extension to furlough and increased flexibility of schemes will also help manufacturers do their recovery planning without the stress of losing valuable people and skills.  With Net Zero targets on sustainable making and clean energy sectors re-emerging with backing from government and society at large, it's clear the future is nowhere near as gloomy for local makers as some are trying to predict.
From what we have seen within Made in Britain membership, and the many stories we've been told of pivoting, adapting and establishing new capacity in healthcare, we can be confident that the British SME manufacturing sector has everything it needs to emerge stronger, better and even greener in the coming months and years.