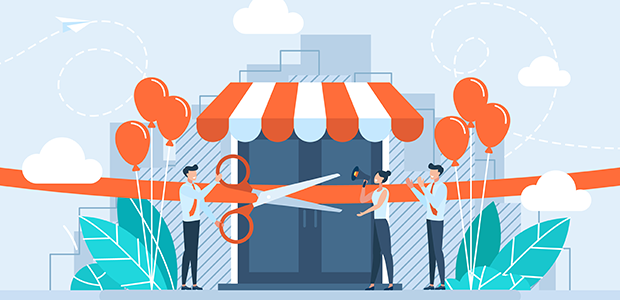 The countdown to launch
As I write this, the business idea that myself and two friends came up with over 12 months ago is on the verge of launching across London. To say I have had a few sleepless nights in the lead-up to this point would be a bit of an understatement. 
That said, it's been an interesting rollercoaster ride full of highs, lows and all that comes  in between, yet one thing that has remained consistent is our belief we have created a platform which is going to revolutionise the hospitality sector that we know and love today, forever. 
In a few months time, we will be introducing the world to Ambl, an app which is going to help hospitality venues make up lost revenue from no-shows and cancellations and give consumers the gift of spontaneity when eating and drinking out. 
With less than two months to go until the official roll-out, the pressure is on as we've only got one shot at launching. Ensuring our product is 100% ready is our immediate priority as a business, so it's all hands on deck. 
The softly, softly approach to launch
It is quite a headache launching a product which targets two audiences. On the one hand, we have the hospitality venues that will use the platform to record real-time no-shows that will then show as availability on our app. It's imperative that we ensure all of the London venues we already have signed up with Ambl and its staff know how to use it before launch so much of the work we are doing now is about providing full training to ensure that new users of the app are given the best possible first experience.  
We know that we have one shot to get this right for our newbie Ambl users and we don't want to fail them because we haven't supported our venues well enough.   
On the other hand, we have the consumer, the app user,  who we need to be encouraged to download the app in order to use it. Right now we have several billboards in London on display encouraging people to download the app by entering into a competition to help boost some early awareness of our brand.  As we get closer to launch, we have plans for further marketing and advertising tactics to fuel the excitement and encourage those important downloads.
It's a bit of a chicken and egg situation as we need both hospitality venues and users to be happy and excited by what we've built.
However, we know once the app is working, this headache is going to be worth it which is why we will be doing a soft launch of Ambl in a couple of weeks time to test the concept. Anyone who has launched new tech or an app will tell you that it's important to practice how the platform works in real-time. This has been possible thanks to a number of restaurant groups and our family, friends and network being our guinea pigs. 
Testing the waters, will give us insight into what works well, what doesn't and the breathing space to regroup,  fix any bugs or problems and iron out any potential hiccups that may affect fully launching across London. 
We have a dedicated sales and customer experience team who are training venues daily over the next coming months on Ambl, so that when the app is ready to download our concept is familiar with our partners and customers get a great experience. This will be key to launching a new concept with the aim to influence and change a behaviour.
We have huge ambition to introduce a new behaviour for hospitality bookings across the country, even overseas in time, but for us London is the perfect starting point for Ambl. Not only do we live and breathe London, but as co-founders we wine and dine here too so are familiar with how the eating out scene works. 
After launch, what next?
It's going to be really important that once launched in London that we keep the buzz going. Ambl is creating a community and a following for the spontaneous. Our app is all about the here and now and making hospitality as accessible as ordering a takeaway, groceries or an Uber. 
To do this, we have created a simple platform that is completely free for users and "does what it says on the tin" on-demand venue bookings.  Post launch, we have to have a clear message and consistently  educate the market to continue momentum.  However, because of the nature of Ambl we feel that the virality of the app will play a large part in the growth of the business.
Three lessons to launching a business
For me, finally launching will be the culmination of all our blood, sweat and tears to date. It's high stakes but high excitement. For any founders out there gearing up to launch their product(s) soon, here are three lessons I have learnt about preparing to launch a business.  
Concept: prove your concept, and ensure there is a market place. If you believe in it enough, invest in the pitch or product demo and just get out there and sell. When you start to get that critical feedback and validation, the momentum just keeps building.
Team: one of the trickiest elements is creating the right team with the same goal. Ambl is a product that resonates with a wide audience, and so from this we have cultivated team members that understand our mission and ensure we are working towards the same goal. 
Startup mindset: funding is hard to get and quickly spent. You need a clear plan for spending and set budgets accordingly. There will always be unexpected costs and you need to be mindful to give the business the runway and launch it deserves
Final thoughts
Launching a business is certainly not a straightforward process, and it may take several attempts to get a launch plan in place that feels right for you and your business. Although I know there are a few more sleepless nights ahead waiting for me, I can honestly say I have never felt prouder of Ambl and how far we've come over the last year. And, as we say here at Ambl – after launching it'll simply be a case of 'where next'..?