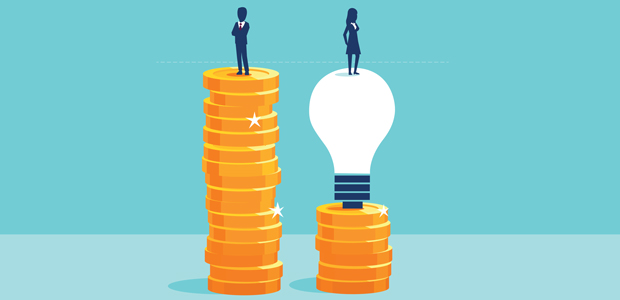 Is coronavirus going to be a great leveller?
The coronavirus pandemic is having a significant and painful impact on work, livelihoods and the economy. Recent reports suggest around 600,000 jobs have been in lost during lockdown in the UK alone, while over 40 million people have become unemployed in the US.
This is not to mention the number of 'would-be' jobs lost, with reports of graduates having offers withdrawn by employers.
But there is some light at the end of the tunnel, even in the wake of this financial and emotional pain. At a time when some companies are considering making redundancies and work has dried up for many others, my business is hiring.
Seun Olabisi co-founded Offers365 in 2019. He believes that startups have a unique set of advantages that they didn't have before lockdown.
"Our rapidly growing startup is a true performance marketing network capable of helping businesses grow their customer base. We've signed up high-profile clients in the UK, U.S. Australia and Europe, working with publishers around the world to deliver high quality traffic to our clients.
Just before lockdown started, Offers365 began a new period of expansion. This meant that we needed more people. But while other businesses had to put their expansion plans on hold, going into survival mode to weather the lockdown, we were able to continue meeting our growth targets.
This set me and my colleagues thinking – has the pandemic levelled the field for startup businesses like ourselves? True, we were really lucky. We received an injection of funding just before lockdown, which put our business in the unique position of having both the funding and the appetite to hire.
But I also believe that the impact of the crisis has evened the score between startups and larger companies. Here are just a few of the potential upsides I see for startups adjusting to post-coronavirus life:"
1. You're already set up for remote working
Many startups are already digital-savvy, and have remote workers based all over the world. This gives you a huge advantage over larger, office-based rivals who are scrambling to adjust to remote ways of working. They'll be slow to catch up, but you've been smashing remote working for months.
2. Big companies no longer have Instagrammable office spaces as a selling point for recruitment
Can't compete with big business offering exposed brick walls, office hammocks, jungles and other quirky office accoutrements? You can now, as these assets are no longer such a strong selling point for recruitment.
3. Your flexibility and fast reactions will help you bounce back
Startups are agile, flexible and able to pounce on new opportunities – after all, they have to be. While mega corporations have the resources to come out of Covid-19 unscathed, your mid and large-sized competitors will need to make some changes. And they are likely to be cautious, inflexible and slow to react. Your fast reactions will give you the jump on your rivals, so you can bounce back from the crisis with an innovative response.
4. More of the talent you need is available remotely
Now that more eyes are open to the benefits of working remotely, this could mean a much larger talent pool for your growing business. However, when remote working becomes the new norm rather than a perk, you'll need to work harder to differentiate yourself and 'sell the dream' of working for a startup rather than an established firm.
5. Your operating model is adjustable
The response to COVID-19 for many firms is to go through every part of the business model with a fine-tooth comb. Just imagine what a colossal undertaking that will be for your larger rivals. In theory, it should be easier for startups with a smaller operation and more manageable outgoings, albeit with a greater element of risk involved.