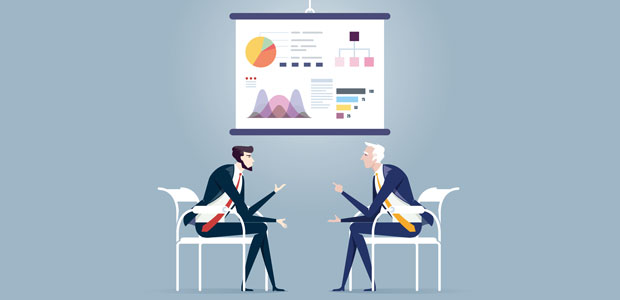 Complementing Your Content Marketing Using In-House Resources
In this day and age, building the right content marketing strategy can either make or break a business. Content marketing has the power to shape the way audiences perceive and engage with your organisation.
Content marketing strategies should not only aim to provide a comprehensive overview of your products or services, but also ensure that you produce thought-provoking, engaging content that draws upon your broader industry and offers practical advice to your customers.
A report by Target Market Magazine found that marketers plan to spend 27% of their budgets on content marketing, with 59% of these budgets put towards the content creation and distribution.
For years, content marketing has been a key part of digital marketing strategies that aim to engage with highly targeted audiences. As brands compete for the loyalty of customers in the current economy, the quality of their content will be a key differentiator.
Content marketing in uncharted territory
Content marketing is perhaps one of the most beneficial marketing tactics businesses could look to utilise right now. It enables you to communicate key company messages, whilst providing your customers with information that's relevant to their own set of needs.
As a result, you could expect increased brand loyalty, higher conversion rates and greater credibility in your respective field. Additionally, Google tends to view new content on a company's website more positively, so providing compelling, well-planned copy will also strengthen your SEO efforts.
Yet, while businesses may be aware of the benefits and ROI of implementing a content marketing plan, our experience also tells us that many of them lack the time, resources or expertise to create engaging content in-house. Therefore, many of those organisations choose to work with a specialist agency or freelancer to generate bespoke content that will work for the brand and target audience.
However, as we've seen in recent months, we're heading into uncharted territory, and business leaders globally will be faced with some difficult choices when allocating resources across their organisation.
One, in particular, is how to maximise their existing budgets and review their overheads. A recent survey by Marketing Week found that 50% of brands plan to cut their marketing budgets as a result of the current climate.
Additionally, the latest IPA Bellwether Report shows that marketing budgets have fallen at the fastest rate since 2009, with 25% of UK brands seeing a decline in their overall marketing budgets.
These statistics could make any business leader hesitant of where they are investing their spend. However, shrinking marketing budgets do not necessarily mean that all efforts should be cut. On the contrary, content marketing can be one of the most cost effective and ROI-driven tactics you could be making use of right now - if you allocate the in-house resources available effectively.
Utilising internal team resources for an integrated approach
In addition to working with third-party agencies or freelancers, businesses should be looking to upskill internal teams, equipping them with the tools to deliver high quality marketing content quickly and confidently. Not only can new skills and training further the capabilities of your own team, but the content they create could be used to complement the activities of your agency support.
For example, you may be working with a design agency on an infographic showcasing the results of some industry research you've undertaken. Your internal teams could support this activity by developing blogs, whitepapers or sector guides that utilise the same findings as the visual content. As a result, your team can utilise their expertise and experience to offer further insight on the results, making all marketing efforts integrated and refined.
By using your internal team, you can ensure a steady pipeline of quality content is being pushed out through your website and other digital channels. It is also an opportunity for brands to cultivate a strong voice in their respective markets. With materials produced in-house, brands can benefit from conveying more personality, with each member of the team offering new perspectives and experiences. With greater involvement across teams, brands can create  content that will both reinforce brand messages and resonate with audiences.
As marketing budgets continue to be squeezed, one of your biggest assets is the in-house resources you have available. While it is tempting to scale back on activity, investing more in up-skilling your team will prove essential for an effective and efficient content marketing strategy - particularly in a time where digital is leading the way for audience engagement. Balancing your teams' expertise with the support of external agencies will give you the tools to partner quality content with engaging creative outputs across your digital channels.