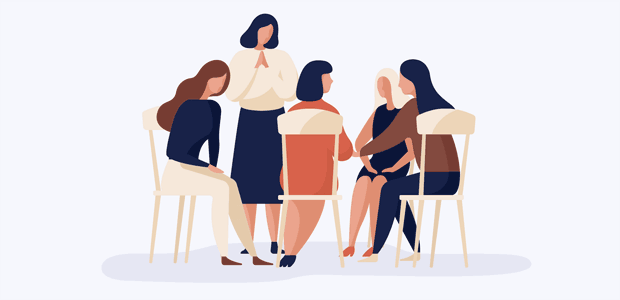 Community in the times of COVID-19
Despite not feeling safe to socialise with anyone for the last six months, I've understood 'community' in new and wonderful ways.
After six months of 'COVID times', and with no end in sight, my world is upside down. Like millions of people up and down the country, I've been devoid of normal social interaction for half a year, and in mourning for the loss of many things I used to enjoy. As someone who is clinically extremely vulnerable to coronavirus, my lockdown has been strict and without the relief of at least being able to go to the pub, or go shopping, or have a girls' night in with friends.
In a world where physical contact is existential threat, and gathering for the sake of gathering is hard to justify, 'community' sounds like something far removed from the everyday experience. But this crisis has shown me that community building in normal times really can pay off when the going gets tough.
I've been a member of Impact Brixton since its early days (when it was an Impact Hub). This community of entrepreneurs, small businesses and freelancers has been through a few incarnations and physical buildings, but its appeal has always been that it's more than just a co-work space. It's a group of people who value each other's company and see opportunities to both put something in and to get something out. Sometimes this takes the form of a professional transactions or a formal skill-swap, but for me as a long-time member it was the informal social encounters and the resulting friendships that meant the most. For a 'lonely freelancer', it was a precious thing to discover a space where people were so approachable. Many members were local too, meaning I started to feel like I actually knew my neighbours, for the first time since moving to London. While my oldest, closest friends were still there and scattered around the city, there was something about knowing these people were physically close by that made me feel part of a real community.
A year ago I was diagnosed with leukaemia. In one devastating sentence my whole world collapsed around me. I was deluged with well wishes, messages, gifts and offers of help should I need it. For the most part there wasn't much anyone could do apart from amateur counselling, sourcing me headscarves and bringing me food to satisfy my chemo-riddled-taste buds. Finding small ways to make me smile. My family and friends did this with gusto (special mention must go to the video compilation I received of friends 'galloping' to work, inspired by my love of Miranda Hart).  
Members of Impact Brixton checked in with me regularly during my hospital stay and someone suggested sending me books to read, which came with touching personal messages. But this community really came into its own when I got home to my tiny Brixton flat. Having been advised (even before Covid) not to use public transport because of my immunocompromise, without this local network, my circle of friends would have felt achingly far away (not to mention mostly busy with nine to five jobs). Instead, I had over a dozen people who I knew were regularly passing by my door. I could invite them in for however short a visit I could manage; I had companions for lunchtime walks in the park; and I was five minutes walk from a space where I could join familiar faces for tea and cake when I felt up to it.
Chemo turned out to be only the beginning of my treatment, and I ended up having a stem cell transplant just as the UK went into lockdown. Needless to say I was advised to shield with my husband, and coming out of hospital into the newly dystopian world of a pandemic felt truly 'out of the frying pan, into the fire.' With loo roll shortages making the headlines and supermarket delivery slots impossible to come by, I turned to the Impact Brixton community for help. Within a day, they'd rallied round and created a list of people who could shop for us on different days of the week, and the first delivery arrived before I even got home.
Over the weeks that followed, our needs varied as local council support and supermarket delivery systems improved, but we still relied on the IB community, who kept us topped up with fresh foods, helped us to post parcels and collected a much-needed medication for me in a particularly tricky moment. While the contents of these aid parcels was essential, it was the thought and care with which they were delivered that sticks with me. The items not on our list which were slipped into shopping bags; Easter eggs, home-made bagels and on one occasion two bunches of flowers. The conversations out of my third floor window after a delivery. And the messages from people just wanting to check in, many months after the point at which I'd been forced to opt out of my usual physical interactions with these people.
Locality was an important factor in creating the Impact Brixton community, and like everyone else I long for the day when that community can be physically together again in all its brilliance. But the pandemic has taught me that successful communities can adapt to the toughest of circumstances; they can be lifelines even when they cannot gather physically. And you really do get back everything you put in, in ways you might never have imagined.