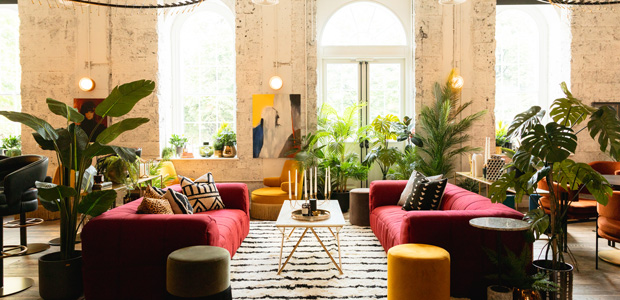 Community spirit is the soul of startups
It's been a challenging year for all businesses and the startup community has been particularly impacted by 'unprecedented times'. Kindred opened in 2018 and we had just celebrated our first birthday when the pandemic struck. As an owner of a space centered around community and connectivity, and one that constitutes as a hospitality business, I've ridden both personal and professional waves of uncertainty that we've experienced throughout the pandemic.
It's been a speed course in resilience, tough decision making, and ultimately it's pushed me into a deeper understanding of what it means to be a leader.
Kindred was founded on the principles of offering local Londoners a sophisticated and welcoming space to work, play and ultimately, belong. While many businesses were looking to 'pivot' or adapt to a more community-focused approach, we rooted down into what we'd set out to do from Day One.
We decided to redecorate so that Kindred could confidently function as a 'go to' nightlife venue for locals who no longer felt comfortable around the crowds of Central London. We implemented workshops and masterclasses hosted by our members - with a 'How To' illustration series by award winning designer, Emily Carter proving a huge hit.
We revamped our hospitality offering so we now offer premium yet accessible dining and seasonal dishes which put Hammersmith on the map. From our staff to our suppliers and our members, we wouldn't have been able to do what we do if it wasn't for our highly engaged community who 'got' what we stand for and have been side by side with us along the way.
On the toughest of days, seeing our loyal locals pop over to have a socially distanced chat and collect some of the surplus food we had last summer, and then eight months later being first in line to celebrate an easing of al fresco restrictions with their bubble on a very chilly April afternoon, it was reassuring to see that the sense of community was alive and well.
Collaboration has played a huge role in how we work. The Hospitality community can be a very supportive space; during the ups and downs of Tier systems, Furlough schemes, and the nature of perishable items which we never want to waste, it's been good to see owners of local businesses pull together to share advice and tips on how to make the best decisions possible.
The positives of 'collaboration over competition' do not get talked about enough in Business and I think it's hugely important, especially now as we all look to 'build back better'. This concept of 'building back' is most commonly associated with sustainability, but we can also use this opportunity to challenge some of the stereotypes of what it means to be a successful business owner, and how the act of collaboration can be the cornerstone of this new way of working.
However, collaboration can only truly work when there is a common goal. In the past five years the trend for companies having a 'strong set of values' has gone hand in hand with the quest for 'Purpose'. Kindred's values of connection, conversation and community extends through everything we create. Our events calender is curated with the simple question of "what does our community need right now?", our Monday Morning Coffee Club and Cocktails & Connect events are hosted by genuine individuals who share a passion for interesting conversations (it just so happens that they are also staff members), and our on site restaurant The Cellar presents an environment for great ideas and memories to be made. We're not 'selling' our Purpose, we're creating space for meaning in the everyday lives of local Londoners, and we're attracting the right crowd who share similar values and behaviours.
When we launched, London wasn't short of members' clubs, but it was short of places to create the kind of genuine interactions that slowly build to better things; a thriving business, a new friendship circle - we've even had our first 'Kindred couple' who met at our 2018 NYE party and are now happily married. This sense of 'community spirit' has been the soul of our business, and it's something that we measure through the smiles on people's faces rather than the 'likes' on our social channels.