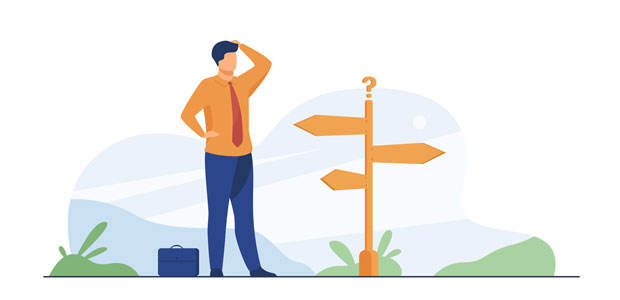 Communicating change - lessons learned from the OnlyFans controversy
The backlash against the recent decision by OnlyFans to ban content depicting 'sexually explicit conduct' from its platform - and its subsequent U-turn in the face of that backlash - can serve as an important lesson for startups in how (and how not) to communicate news around big business decisions that might impact their customer base. 
Towards the end of August, the subscription-based social network announced that it would no longer allow creators to publish content depicting 'sexually explicit conduct' to their subscribers via the OnlyFans platform. The move came as a shock to OnlyFans' creators and users, as the company's astonishing growth and commercial success in recent years has been significantly driven by pornography - both content published by established adult entertainment industry professionals and other sex workers who had turned to the platform as a safer, more controlled, and more profitable means of earning income. Concerned that a safe and lucrative opportunity was being taken away from an already-marginalised group, OnlyFans' community of content creators and subscribers, as well as various rights and advocacy groups, mobilised to criticise and protest the ban. 
Criticism was all the more fierce because OnlyFans was perceived to be putting commercial interests ahead of user experience. A brief statement announcing the ban confirmed suspicions that it was a response to pressure from banks, payment services providers, and investors, all of whom had misgivings about working with, or backing, a company that profited so handsomely from pornography. Sex workers had propelled OnlyFans into the straosphere, and were now being dumped as soon as reservations about an entirely legal revenue stream - whether merely prudish or outright discriminatory - reached a critical mass.
Less than a week later, the company performed a volte-face, announcing on Twitter that it had "secured assurances necessary to support [its] diverse creator community and suspended the planned policy change." But the damage was done.
Poorly planned and executed communications only exacerbated things, leaving users in the dark - in particular the creators whose work had driven the company's success - and, worse, feeling disrespected by the company. Whatever one's personal views about OnlyFans itself, there are lessons that startups everywhere can learn from this, particularly around how such a situation can be better communicated for the benefit of the company and its users alike. 
Be transparent and set context
More than anything, it's important to balance the need for transparency with consideration for the impact such a decision will have on your brand. Consider how the OnlyFans announcement was received: do you want to look as if all you care about is pleasing the corporate money men, especially when you're already running a financially successful business with a strong community at its heart?
Don't just describe the reasons behind your decision; explain why those reasons matter and how people will benefit in the long run, even if there are some short-term negative impacts. Be clear with your key audiences.
Be consistent
For a while after the ban was first announced, OnlyFans' support account on Twitter continued to share inaccurate and incomplete information with its followers, sparking wild discussions and conspiracy theories disputing entirely accurate coverage in highly reputable media outlets. 
To ensure consistency and accuracy, it's vital that companies have complete control over all the channels their customers, users, or partners are likely to turn to if they have questions or concerns. Prepare thorough comms materials, and ensure that everyone is briefed on how to use them, from C-suite execs who might be approached by journalists right down to customer service agents and social media staff. Even if everyone outside the senior leadership team is simply instructed to direct people to a centralised Q&A, FAQ, or blog post as an initial holding move, it's vital that they are equipped to toe the line and ensure absolute consistency of messaging. Minimise the chaos.
Keep it simple and clear
OnlyFans' use of fine semantic distinctions led - possibly deliberately - to considerable confusion. It was stated in responses to questions and criticisms following up the company's initial statement that there would not be a blanket ban on nudity or 'adult content' in its entirety, only content that depicted 'sexually explicit conduct' - a term for which no definition was provided. This was seen as an attempt to weasel out of making a clear call on what would and would not be acceptable in future, or a sign that the announcement had been rushed out without the details being properly thought through, exacerbating users' frustration at the company.
Keep your language simple and clear in all communications about a change decision, but especially in any statements likely to be read by the media or your customers. Whether deliberate or not, the more you obfuscate or equivocate - or appear to do so - the more you will frustrate and alienate people and encourage them to come to their own conclusions, potentially resulting in more, and potentially unjustified, criticism.
Timing is everything
A lot of issues could have been avoided if OnlyFans had been able to share its updated terms of service at the same time as making the announcement. Instead, there were huge gaps in what people could understand about its decision.  
Again, it comes down to preparation. In an ideal world, you wouldn't make any announcement of a change that affects large numbers of customers while critical elements or important finer details were still ambiguous or undecided. However, if they are - or if you aren't able to clarify those details publicly for any reason at the point of your initial announcement, perhaps due to pressure from external forces - you should explain why certain details are missing or unclear, offer a timeline for providing further information, and stick to it. 
Handling the backlash
When planning your communications, you need to prepare for dealing with any backlash your company might receive. Agree on what tone to strike, for example, and be empathetic. If your change affects or confuses people, you should acknowledge this, apologise, and give some indication as to how and when the situation will be resolved. 
Evaluate just how much negativity you're willing to take, and whether or not you're prepared to back down – your tolerance should be related to how necessary the change is to your continued success as a business. Be aware that if you do back down, you risk exacerbating perceptions of the issue - for example, customers thinking that it wasn't all that important after all and you are simply money-grabbing, or, worse, incompetent. If, however, you stand by your change, you need a comms plan that emphasises the long-term benefits to a broad base, as well as acknowledging any negative impacts it might have and the steps you will take to mitigate those.
Lessons learned
All companies have to make difficult decisions at some point, many of them as a result of pressure from external forces such as shareholders or third-party providers. And often, subsequent developments can lead to a U-turn, in which previous decisions are quickly overridden. 
If proper care and consideration aren't given to the way in which such decisions are announced, it can lead to confusion and, in some instances, as with OnlyFans, an angry backlash. Preparation is key. Ensure any announcements are clear and consistent, and include as much information as is available. If there are gaps, acknowledge them, and give an indication of when they might be filled. Most importantly, though, be honest. Your customers deserve your respect. If they feel you're deliberately misleading them, they'll look elsewhere.
The past month has undoubtedly been uncomfortable for OnlyFans, and one can hope that, once the dust settles, its previously impressive growth will continue. But one thing's for sure. It should have learned a very important lesson about communicating change.