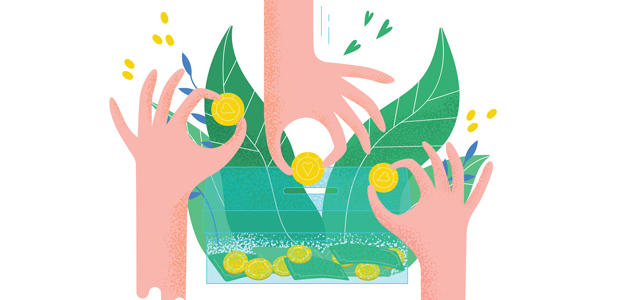 The changing face of an entrepreneur
For the majority, the word entrepreneur conjures an image of a male in his twenties or early thirties. It's unlikely the picture of someone in retirement age would come to mind and even less likely a woman in her 60s. However, a new wave of silver start-ups is emerging and with good reason! One such disruptor is Sheila Holt. Having traded on a smaller scale for a few years, Sheila embraced her entrepreneurial spirit and began scaling her finance business, Sapphire Lending Ltd, at the age of 60. 
Now 67, Sheila bucks the trend for female entrepreneurs. With only one in three in the UK being women, there is an opportunity to add £250 billion of new value to the UK economy if women started and scaled new businesses at the same rate as men.
Sheila Holt from Sapphire Lending Ltd said: "Deciding to put my energy and experience into building a business at the time I did it felt perfectly natural; but when I started to look around I realised that I was in a very small minority of women around my age, leading business.
"I believe change is coming though! I was over the moon to see Forbes launch their 50 over 50 list. It's a platform designed to highlight women breaking age and gender stereotypes; to act as advocates and role models for other retirees around the world. It's fantastic and I want to see more!"
Sapphire Lending brokers deals between property developers looking for top up capital, and lenders who want to make their savings work harder for them.
This now trend towards starting up when tradition says we should be slowing down is driven by a generation armed with perspective and energy. 
Holt, Founder and Managing Director of Sapphire Lending gives some insight below as to why it is a good idea starting a business at 60.
Experience
With experience comes resilience, and this is key in starting up. You need to be able to take a knock, get up and get on. Whether you're trying something completely new or setting up in an industry you've worked in before, resilience gives you that competitive edge. 
You also have this fantastic moment when you realise everything you've ever done is relevant. I draw daily on my neuro linguistic programming knowledge to communicate effectively, and that's just one example.  
Experience brings acceptance of the fact you cannot do everything yourself. I find people who start business later in life understand the value in surrounding themselves with people who are better than them at some things. Experience shows you the benefit of accepting advice from others. 
Self-awareness
I run a finance business based on relationships, open communication and simplicity. Not words you naturally associate with the industry! The thing is, when I started Sapphire Lending I knew it had to be on my terms. I knew that was the only way I would stay engaged and succeed, and therefore I had the confidence to do it my way. Having this level of self-awareness helps when you set up a business and quite often it can help you find that unique selling point. 
Building a solid, diverse team also depends on the ability to identify your own strengths and weaknesses and find people who have different strengths to you. It's a liberating feeling to be comfortable with others being better than you. 
Purpose 
People who are starting businesses later in life tend to be motivated by different things. I wanted to design a legacy; to build something solid that will continue beyond me. This sort of purpose creates a desire to succeed which really drives and thrills a person! 
In my book on "Trust is the New Currency", purpose is a big talking point. This is because the 'why' behind doing something is often directly linked to how successful we are in doing it. When your 'why' is clear and greater than yourself, it will attract other people and resources to support it. 
As well as my desire to create a legacy, I am also driven by my passion to help stop the neglect, cruelty and extinction of animals across the world. Often, when you're approaching an age where society might expect you to start slowing down, you really understand the things that put fire in your belly. Using my business as a platform to contribute towards this bigger purpose is something which has also contributed to the success of Sapphire Lending.