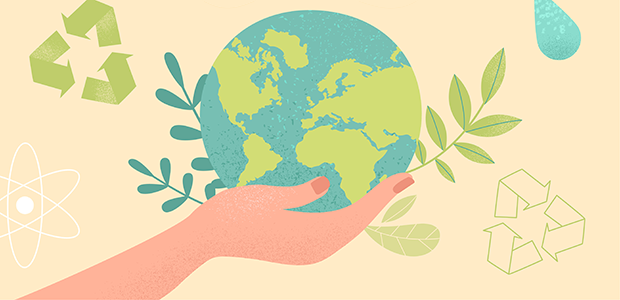 Changing the blame game: consumer vs brand
With COP26 reinforcing the detrimental effects of climate change, mass engagement in sustainability is stronger than ever. To preserve an inhabitable climate, net zero must be achieved by 2050, businesses altering their operations accordingly is a contributor to this.
Within this article, I will discuss the importance of sustainability, transparency, and authenticity in shaping a brand's purpose.
With a global reach of one and a half million, Grace Beverley is the CEO and Founder of two brands situated within direct to consumer (D2C) fitness. TALA is a sustainable activewear and athleisure brand and Shreddy is an app and community targeted at female fitness transformations, selling supplements and equipment.
Grace had a unique career path leading her to the successful position she is in now, running two businesses and surviving a pandemic. Having graduated from Oxford University in 2019, Grace has a massive following. This includes one million on Instagram and 571,000 YouTube subscribers, making her a hugely influential presence both on- and offline.
This means that a lot of Grace's journey has involved learning on the job, as and when challenges occur. Initially, she didn't class herself as an entrepreneur.
Since being named first in Forbes' "30 under 30" retail and e-commerce list, Grace has been recognised as the 26th most influential online creator by The Sunday Times. She has gone on to achieve roaring success, releasing her own book in April 2021: Working Hard or Hardly Working, detailing how readers can achieve more whilst stressing less and feeling more fulfilled.
It is likely that Grace's social media following contributed to the success of her businesses, but it is far from being the only reason for her success. TALA offer a response to the growing desire for sustainability within fashion, moving away from unconscious consumption.
TALA's success may stem from the fact it fills a gap in the market, offering an alternative to fast-fashion and making a positive environmental impact. In its first year of trading, TALA saved over three million litres of water, with its products being made from 92% recycled materials.
There is a different expectation in the way that we incite change than before. The onus is not only on the brands, but consumers too. To operate sustainably, brands need to be purpose-driven rather than just having hygiene factors. Hygiene factors characterise the context or environment of a person's work. Therefore, a business shouldn't use sustainability merely as a hygiene factor, but instead, as a crucial opportunity for change.
The purpose of both Shreddy and TALA is to endorse sustainability, which came first before the business concept and idea. However, Grace stated that the brands are learning, daily, in terms of how to tick the required boxes to operate sustainably.
"To incite change, you need to make the decision a no brainer," said Grace. This is reflected by the price point of TALA, ensuring consumers have access to a sustainable brand but without the usual price point, therefore encouraging the switch to sustainable fashion.
Grace explained that leading with purpose requires consideration. Of course, no business is perfect but it's about being transparent to resonate with consumers.
To further this, despite being sustainable brands, both TALA and Shreddy participated in Black Friday sales this year. Grace's reasoning for this was because the brands had identified certain elements of sales and discounts that can benefit sustainable brands and customers if delivered correctly.
"Often when things are over 30% off, we're selling them at a loss to the business which we'd rather for them to go to a loving home, avoiding them going to landfill.
"We don't produce for sales, so it never affects what we pay our workers. The important thing is knowing that the brands you're shopping aren't producing for sales or discounting crazy amounts to incite that wild overconsumption," Grace said.
"Sustainable fashion is a bit of an oxymoron in itself so there's no real right way to do it."
Grace also stated that discounting items makes them more accessible, which for some people, might be the difference between deciding to shop sustainably, or not.
Sustainability isn't a stamp you can apply to anything. Brands cannot simply claim to be operating in such a way without adapting their behaviours or purpose. Opening the conversation with consumers and offering transparency in an honest way is appreciated. Also, we cannot rely solely on brands making these changes to achieve the goals we want to by 2050. It takes change from both the consumer, and the brand to really insight change. Consumers must adapt the way they are shopping, steering away from unconscious consumption, and look for more sustainable alternatives.