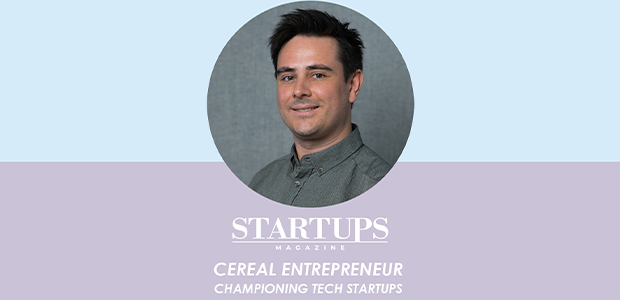 The Cereal Entrepreneur: Insights from Capterra
Capterra, a leading software and services marketplace, has been instrumental in guiding organisations in their digital journey. With a sprawling network spanning over 900 software categories and providing access to more than two million verified reviews, it emerges as a crucial resource for enhancing productivity and fostering growth, especially for SMEs.
David Jani, a content analyst at Capterra, shared his insights on the significant role of customer service and the impact of help desk software on small businesses. With a background that combines research and writing, Jani has been instrumental in examining small business trends and technology, offering valuable reports that have graced the pages of publications such as The Times and Forbes.
The crux of research at Capterra revolves around the adoption and effects of digital solutions, including help desk software. This crucial tool is at the forefront of transforming customer support experiences for SMEs. By automating responses and expediting query resolution, help desk software stands as a beacon of efficiency.
Capterra's comprehensive study, drawing on insights from 1,000 UK consumers experienced in using help desk software, sheds light on consumer preferences and their engagement with support services. This international study extended to regions such as Australia, Japan, and Brazil, with a concentrated focus on the UK to serve the local audience.
Findings from the study underscore the profound impact of customer service on brand loyalty and consumer behaviour. Over one-third of UK consumers would advocate for a brand following a positive customer service experience. Further, three in ten consumers remain loyal to a brand with superior customer support, notwithstanding cheaper alternatives. This illuminates the fact that beyond competitive pricing, customer service is pivotal in maintaining a steadfast consumer base.
Another striking revelation is that 20% of repeat purchases are contingent on the quality of customer support, highlighting the essence of customer retention. In stark contrast, 40% of participants would disengage from a brand post a negative customer service encounter. This stark statistic is a harbinger for SMEs, accentuating that customer service is not merely about retention but also about averting the loss of clientele.
The ramifications of these insights are clear: customer service is not just an operational necessity but a strategic linchpin that can determine an SME's longevity and success. As Jani eloquently puts it, "Good customer service is really the key to longevity in a business." It's a reminder that every interaction counts and each support ticket is an opportunity to build a lasting relationship. For SMEs navigating the competitive landscape, prioritising customer service could indeed be the differentiator that propels them to new heights.
As well as talking about the findings from the study, Jani discusses the Help Desk Software providers that Capterra has found to be the best for SMEs, how the study was conducted, Capterra's Help Desk Software List, and much more.
Listen to the full podcast on Simplecast, Apple, or Spotify.