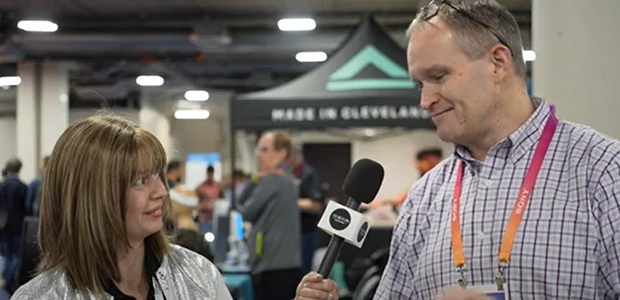 Case Western Reserve University at CES 2023
Paige West speaks with Dr Dustin Tyler at Case Western Reserve University about adding a sense of touch to the virtual world.
Tyler works with a startup called Afference, which power the feeling of touch in the digital world.
Jacob Segil and Dustin Tyler are leading technologists within the field of neural engineering with a working history starting in 2015. Their academic efforts in the field of prosthetic devices led to inventions in creating artificial sensations, prosthetic componentry, and brain-machine control algorithms. 
They began their collaborations as faculty at their respective universities (University of Colorado and Case Western Reserve University).
Their effort in Afference started in Fall 2021 when we developed new methods to leverage our understanding of neural interfaces to create a wearable solution for VR/AR applications.