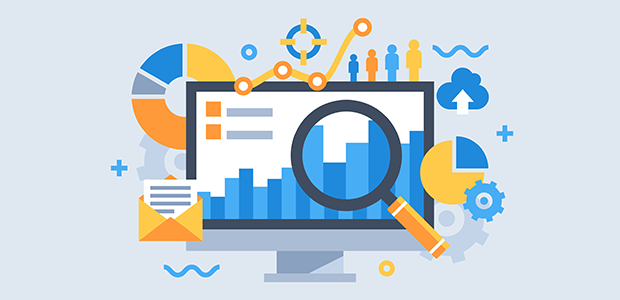 Business communications trends in 2022 and beyond
The way businesses communicate has changed a lot in the last few years. The most noticeable change is the rise of remote working, which has affected companies across just about every industry.
However, this is far from the only trend we can expect to continue in 2022 and beyond. As organisations adapt to the future of business, these are the trends to pay attention to:
A revised approach to video conferencing
Video conferencing has become a ubiquitous part of remote work. it is likely to stay going into the future. Like many new tech uses adopted in response to the pandemic, it is likely to stay going into the future. However, many businesses have discovered the adverse effects of constant video calls on productivity and focus, known as 'Zoom fatigue.'
As companies become more familiar with using these tools, they also move further away from constant video calling throughout the day. While video calls can be a distraction when used for everyday conversation, in important discussions, 90% of people say it is easier to get their point across when they are on video. Accordingly, many businesses are switching to using it in specific situations where it is beneficial, such as getting the most out of one-on-one meetings.
As a result, in 2022 and beyond, businesses will be addressing this by reducing unnecessary video calling and expanding their range of communication options, enabling teams to keep in contact using the most appropriate channel for the situation.
The rise of VR workspaces
Virtual reality is one tool that might replace some uses of video conferencing while also offering more unique uses of its own. Virtual and augmented reality are growing in popularity as remote conferencing tools, virtual workspaces, and online training environments. This trend is likely to pick up a lot more momentum over the next few years.
Many of the major tech companies are focusing on creating a metaverse of VR communication and work tools, with companies like Facebook going as far as changing their name to reflect their new VR-led direction. 2022 might be too soon to see widespread adoption of VR workspaces, but plenty of businesses are already using the technology to great effect.
Remote employee training
Remote working is clearly here to stay. Most companies have made a lot of changes to accommodate their existing employees switching to remote work. As the preference for remote working continues, businesses will also need the tools to train and onboard new staff remotely.
Offering flexible working options is now a requirement in the UK and some other countries, and the ability to effectively train employees remotely will be vital to ensuring all potential employees have the same opportunities to succeed and grow at your company. The means to recruit, train, and onboard employees remotely will be central to embracing flexible working and hiring the best talent in years to come.
You can purchase software specifically to handle employee training, but if you're bootstrapping and need something more affordable, consider dual-purposing software used for webinars for the task. This is a great way to have a platform that you can use in multiple ways to reduce costs and still achieve business goals.
Increase in automated texting
Automated mobile messaging through texting, chatbots, and push notifications is hardly a new trend. However, these tools continue to grow and evolve as valuable contact points for both customer communication and internal SMS.
SMS remains the most universally accessible and reliable form of mobile messaging in 2022, and 59% of people still prefer it over other forms of mobile messaging. Instant messaging is still growing in popularity, however, it still has some barriers to effective business use that have yet to be overcome. The most prominent of these is the fact that IM users are split across many platforms, while all mobile users have access to SMS. Its broad reach and availability make it the best way to support automated messages and alerts for both employees and customers.
More unified communications platforms
The diversity of instant messaging channels is just one area that shows the need for more unified platforms for business communication. Today's companies need to support a huge range of communication options and provide a consistent experience across all of those channels. As a result, the next few years will see increased demand for unified business communication platforms that bring all of a company's communication channels under one roof. This will be a key step in making all customer contacts part of a seamless workflow, and enabling businesses to provide a more consistent and personalized experience, regardless of the communication channel used.
Conclusion
While virtual reality is the attention-grabbing trend everyone is talking about at the moment, it was far from the only area of business communication to pay attention to in 2021. Overall trends will focus on consolidating communication channels into a more unified experience and developing automated communication to increase customer contact efficiency and personalisation.