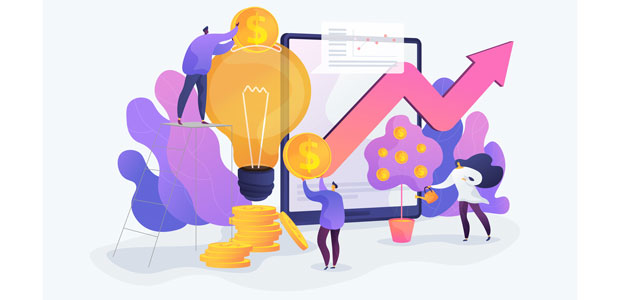 Business account savers urged to invest as banks slash returns to 0.07%
Low-cost wealth manager, InvestEngine is urging small businesses to consider stockmarket investing, as interest rates on banks' business accounts hit record lows. The average interest rate on instant-access business savings accounts is now just 0.06%, according to Bank of England data published this week.
Simon Crookall, InvestEngine's Founder, said: "Interest rates on business savings accounts were low even before the pandemic, but banks are now paying literally next-to-nothing. More small businesses should be looking at investment accounts for at least some of their cash reserves.
InvestEngine's Business Account combines the opportunity for higher returns from stockmarket investing, with easy online access.
Businesses can choose Income or Growth portfolios for their account, with InvestEngine Income portfolios offering estimated yields of 1.9%, 3% and 4.6% a year.
InvestEngine portfolios consist of low-cost Exchange-Traded Funds (ETFs) and are built to suit each small business' risk profile.
InvestEngine Business Accounts:
Low management fee of just 0.25% a year

No initial, dealing or withdrawal fees

Annual ETF costs (including ETF market spreads) average 0.36% for Income portfolios, 0.21% Growth portfolios

Easy, online access

Estimated income yields of 2.4%, 3.3% or 5.5% a year, depending on portfolio

Portfolios built to suit each small business' risk profile

Free Legal Entity Identifier (LEI) for first year

£2,000 minimum investment