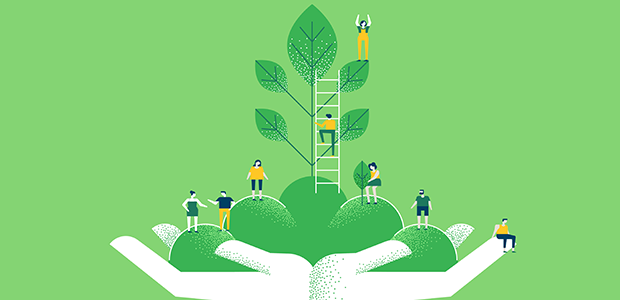 Bupa backs startups in sustainability and health drive
A raft of start-ups working at the interface between climate change and human health have received financial backing and commercial support from global healthcare provider Bupa, to focus on the link between the environment and health.
Bupa is offering financial support and marketing expertise from its people and networking opportunities to 18 global startups that are pioneering innovative solutions to tackle climate change.
Anna Russell, Sustainability Director for Bupa Global & UK, said: "At Bupa, we want to drive innovation and sustainability in healthcare for better outcomes for people and planet health. Working with start-ups allows us to access new solutions that will make healthcare better. Over the past two years, our eco-Disruptive start-ups in the UK have led to trials in our Cromwell Hospital with SageTech Medical recycling waste anaesthetic gases and Upcycled Medical introducing scrubs made of recycled plastic. This is just the start and we're excited to see the innovations that eco start-ups inspire us with this year, to keep working towards our sustainability targets.
"If you're an eco startup in the UK looking to make a difference to both the planet and people's health, apply now for our 2023 eco-Disruptive programme. We can't wait to hear from you."
The company's eco-Disruptive programme will culminate in an inaugural event in London in July. Startups will showcase their novel approaches to reducing emissions to potential investors and Bupa colleagues, as well as collaborate with like-minded entrepreneurs.
Under the initiative, squads of Bupa colleagues join forces with the startups to drive healthcare innovation. The 18 finalists receive £25,000 (or local currency equivalent) to develop a minimum viable product and the winner receives £200,000 (or local currency equivalent) to develop their solution further.
The 18 finalists have been selected by Bupa employees across the world in a competition where they picked their preferred businesses from more than 1,000 hopefuls based on their positive impact to both healthcare and the environmental. Colleagues made their selection from innovative startups across the UK, Spain, Hong Kong and Australia.
Iñaki Ereño, Bupa's Group CEO, said: "As a provider of healthcare services to millions of people across the world, we recognise the link between the environment and human health. We know that we cannot solve these global challenges on our own, so we are joining forces with others to make a difference."
Alongside Bupa's ongoing drive to achieve its net zero target by 2040, the initiative shows that by working with disruptive and promising start-ups, corporates can accelerate the transition that we urgently need. Bupa's eco-Disruptive programme also provides an opportunity for Bupa colleagues to learn agile ways of working, and engages all of Bupa's workforce on delivering its sustainability agenda.
"At Bupa we are working together with these promising new businesses to help them realise their potential in reducing carbon emissions," added Ereño. "This goes beyond financial support and involves our own people joining forces with their development team in order to help co-create."
UK applications for the upcoming 2023 eco-Disruptive programme are open until Wednesday 5 July.