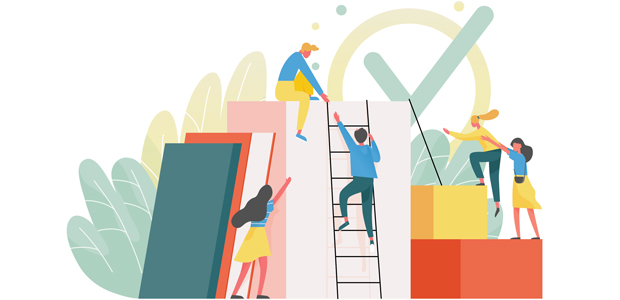 Building a business in 2020
On a fundamental level, we're still not clear as to what the shape (and state) of our economy will be once the pandemic subsides, for how long social distancing measures will need to be kept in place, or what's going to happen internationally as countries adopt different measures to try and limit their further exposure to the virus.
Many startups began the crisis by shifting to cash management mode, extending their runways and taking prudent steps to keep the lights on. This approach cannot be sustained indefinitely. The uncertainty is not going to disappear, and restoring our economy to health will require founders to get out of the current holding pattern and take practical steps to succeed in the market, both as it stands, and as it inevitably evolves.
Some founders will have to pivot their pre-crisis business plans to better reflect the changing landscape; others may have to entirely reimagine their product/service offering. But whichever camp you fall into, there are seven key questions that every founder should be asking themselves as they set about building a successful business amidst these challenging conditions.
1) Do you need an office?
Over the past decade we've seen a major shift from leased offices to shared and coworking spaces. We may now be witnessing the rise of the fully distributed workforce.
Productivity is never easy to measure, but many start-ups are sensing that they can maintain productivity without any sort of in-person presence. Conversely, others have taken a clear productivity hit and are having to reengineer how they manage their teams remotely. It's likely that large numbers of employees will be reluctant to travel into busy city centres even once the crisis abates, and some start-ups face a real test of their culture as they bid to entice staff back to the workplace.
However, this doesn't mean that every founder should be forced to jump on the remote-working bandwagon. Just as co-working spaces don't always suit teams that rely upon bespoke equipment or need long periods of peace and quiet, 100% remote teams won't be right for every business.
What's important is that founders make sure their teams are bought into the future vision for the workplace. Even those organisations that are ideally suited to remote working still need to consider whether they'll need additional facilities – access to meeting rooms, creative spaces, warehouses or labs – as they grow. The question of physical office space may look slightly different for each startup.
2) Does your business rely on people being in close proximity?
From outdoor supermarket queues to planes eliminating middle-seat bookings, we've already seen many examples of businesses innovating to comply with the current social distancing requirements.
In the short term, founders need to factor Government guidance into their business plans and, ideally, go over and above it. In our business, we made sanitiser and facemasks available to staff and separated work spaces as soon as the extent of the crisis began to become clear, and provision for this will remain in place for the future. We simply don't know how the pandemic will play out and so everyone needs to build their operations with staff/customer health and safety front of mind from the outset.
Founders also need to give serious thought to whether the business they're building will be well-suited to a world in which social distancing continues or remains an ever-present possibility. We've already seen a huge number of businesses moving online for the first time as the crisis has unfolded, even if their previous strategy had been consciously to remain offline.
Consider these two questions: firstly, will there still be demand for your business offering should social distancing be mandated well into the future? Secondly, in the event of a future health crisis, will your business be able to keep on trading?
3) Are your partners and suppliers appropriately safeguarded?
Just as it's worth considering your own health and safety procedures, it's also important to investigate the steps that your partners are taking, so that you can evaluate the status of their businesses and identify any potential continuity risks. During the current crisis, many startups have suffered due to vulnerabilities within their supply chains – for example, overreliance on Amazon, or dependence on suppliers that closed their doors early and furloughed their staff. Going forwards, founders need to make sure they have a plan B and plan C in place as standard.
4) Will people want to stay home in the long-run?
Most predictions about a swift economic recovery have been predicated on people returning to pre-crisis behaviours – e.g. shopping, dining, attending gyms etc. However, it seems possible that people will retain their home-based behaviours for at least as long as the wait continues for a COVID-19 vaccine.
An awful lot has changed, and if you're a founder looking to target consumers, it may be worth considering business models that take you into the home rather than relying on customers coming to you, particularly if your core audience is an older demographic more likely to hold concerns about venturing out in public.
5) Is there an advantage to being opportunistic?
The current crisis is presenting plenty of pivots and extra business opportunities. But it's important that you choose the right opportunities for both the short- and long-term.
While it might be good for immediate business to position itself as a vital solution at this time of crisis, this decision needs to be balanced against what the post-COVID world is going to look like, particularly once a vaccine has been developed. Remember that although the future operating environment won't look like the old one, it is unlikely to resemble the current environment either.
This transition will be difficult to predict so having multiple 'what ifs' around your medium-term business planning is essential. Founders need to ensure that their product/service offering will still be relevant once the post-COVID world starts to take shape, as well as the extent to which their branding, positioning and marketing approach may have to be altered further down the line.
6) What else will change as a result of COVID-19?
Tesco boss Dave Lewis recently commented that people have reverted to the shopping habits of a decade ago due to coronavirus. But will this change in purchase habits be sustained once the lockdown is lifted?
For founders trying to plan their sales strategy for 2020 and beyond, the trick is to differentiate between purchase habits and underlying customer behaviours and, in each instance, determine whether we're seeing a permanent or temporary shift.  
In the fulfilment sector, one good example of this is toilet roll. Consumers are not actually using more toilet roll, yet we've seen a lot more of it shipped due to the lack of stock available via traditional retail channels. Compare this to a new vitamin subscription brand. Many consumers are taking vitamin supplements for the first time, and this market could see sustained long-term growth post-crisis as recurring customers are established and retained. 
7) How can you nurture a loyal workforce in the post-COVID world?
Finally, the crisis is going to alter an awful lot of employee attitudes. Founders looking to hire may find themselves having to answer in-depth questions about their businesses' stability, about their health and wellbeing policies, about how they would behave in the event of a future pandemic.
The past few years have seen a lot of superficial/novelty benefits introduced within the workplace to try and help organisations stand out from the crowd. Over the next few years, the startups that successfully nurture a high-performing, loyal workforce will be those that perform best at the basics and that are able to convince prospective employees that they value their staff, that they're durable, resilient and in it for the long-haul.