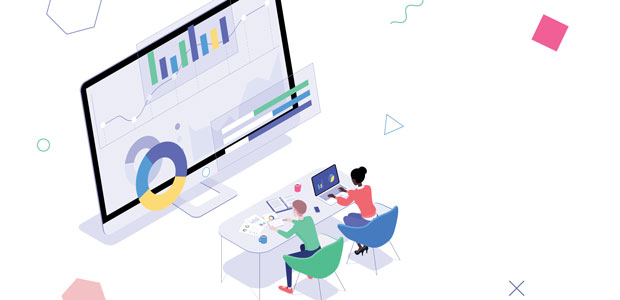 Britain's SMEs are using tech to get back on track
Throughout the pandemic, SMEs have had to adapt to survive - which has been no mean feat. In many cases, technology has proved to be essential in keeping operations running during lockdown. Whether it be shifting entire workplaces to remote working, or using video conferencing tools and cloud accounting software, small businesses have been relying on tech more than ever before.
Despite many embracing this shift, our research with The Entrepreneurs Network shows that more than a third (38%) of small businesses still aren't adopting tried-and-tested tech. It found that if micro-businesses (0-9 employees) doubled their uptake of technologies, the economy would get a £16.6bn boost.
Here are some of the small businesses who have been using technology to survive and now recover. 
When lockdown was announced, Hotpod Yoga acted quickly. With branches across the country, the hot yoga company almost immediately transitioned to offering classes online, which meant getting hundreds of teachers set up with the right equipment and technology.
The company then launched Hotpod Home - an on-demand platform of pre-recorded classes and exercises. These were a way to provide classes and content to people who aren't able to make it to a scheduled streamed class. These changes have proven successful, with the business looking to keep several of the new processes and offerings in place moving forward.
Another example of an SME displaying its ability to adapt to new consumer habits through tech is Toast Ale. The business makes craft beer from surplus fresh bread and donates all profits to charity. When lockdown came into place, the team was quick to overhaul its website so that they could sell online.
Previously, around 70% of the company's sales were from pubs, restaurants and events. Taking their business online has meant that they are able to also sell direct to consumers.
Whilst tyre garage Stone Tyres closed during lockdown, founder John and the team started offering mobile services to customers - fitting tyres at home at no extra cost. He calls this his lightbulb moment, as the new approach has been hugely successful. What started as a reactive response to COVID-19 has since led to John completely remodelling the business.
He has no doubt that their business model, and that of other bricks and mortar businesses, are changing. He even expects the mobile and online side of their business to overtake the garage side in the next three years.
Accounting firm, Raedan, was well equipped to tackle digital working during lockdown as they were already using technology to deliver the best possible experience to their creatively minded clients. The entire team uses laptops, and all the software they use is cloud-based. While the technology used remained the same during the pandemic, the firm changed its approach to prioritise near-term work.
As the future remains uncertain, the most immediate information is the most important. The company has maintained its steadfast focus on daily bookkeeping while also prioritising cash flow, planning and budgeting. This is all supported by a constant flow of real time information.
Simpsons Gin Bar in Sutton Coldfield had to adapt quickly to keep money coming in whilst the bar was closed. Owner, Anne-Marie, wanted to create a stronger digital presence and introduce home gin tasting and delivery experiences for customers. But to make this a reality, she needed to know they had the cash reserves to support this pivot.
By using cloud accounting tech and working closely with their advisor, they were able to project cash flow over the coming months and build a solid forecast to ensure they were making the right decisions. 
Technology will remain, at the heart of businesses bouncing back from the pandemic. Some SMEs have embraced digital for the first time, and others have built on pre-existing offerings. But in most cases, this period has uncovered a radical new approach to work. And it has proved that faced with any situation, we can always find ways to adapt.