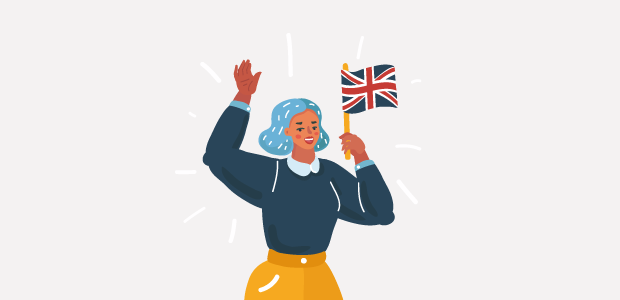 The best locations for startups in the UK, and why
Location, location, location. Sure, it matters if you're picking where to buy a house with your partner, or where you want your children to go to school; but what if we told you it matters a lot for a startup business too?
You might not think in the digital world that your startup location makes a huge difference, but the latest data is showing it does.
At BusinessComparison, we work with a lot of startups and SMEs, so we wanted to understand the role location plays, and also where businesses will have the highest chance of succeeding.
We studied five-year survival rates for startups in cities all around the UK and found that, actually, only 42% make it past the five-year mark. That's just 2 in every 5 startups! This survival rate varies massively city-to-city.
What UK locations are best for a startup?
In our recent StartUp Cities study, we revealed the UK cities with the highest startup success rate, and, contrary to popular belief, London doesn't even feature in the top 10. It falls in at position 18.
Here are the top 10 locations for a UK startup, alongside their five-year survival rates:
Bristol - 44.36%
Brighton and Hove - 44.13%
Leeds - 42.88%
Sheffield - 42.66%
Cardiff - 42.34%
Bournemouth - 42.31%
Edinburgh - 42.12%
Bolton - 42.03%
Bradford - 42%
Aberdeen - 41.87%
Why does a startup location matter?
Looking at trends in business success rate, there are quite substantial differences between the UK's major towns. Interestingly, these locations are not clustered to a particular region or country and are very spread out.
Flipping the findings the other way round, we found some UK locations with a low five-year success rate: the lowest being Plymouth, where less than 1 in 3 businesses make it to that milestone. If you have big long-term business goals, Portsmouth, Liverpool, Northampton and Glasgow might not appeal, with their historically lower success rate for startups.
With those first crucial years being the hardest, it's important to do everything you can to give your business the best chance at still being around in five years' time - even if it means picking a location you may not have considered before.
What makes a good location?
Of course, being based in Plymouth doesn't mean that your startup is set to fail. Likewise, being in Bristol doesn't mean that a startup is 100% destined for success. But to buck a particular city's trend, here are some things to consider when picking a base for your new business and seeing what your location options offer:
Government grants or funding - does the financial support vary depending on your city? Fully consider all financial support, startup loans and grants to keep costs as low as possible and give your startup a thriving chance.
Networking events - what is on offer in your city to go to industry events and meet potential customers, partners or contacts that will help your business grow? Or are there even opportunities to host or speak at some? Boosting your profile locally can be crucial to success in certain industries.
Office spaces - in a digital world, it's easy to see why many startups start off around a kitchen table or working out of a conservatory. It's not always an option if there are several employees from the beginning, so does your chosen city offer good office rates or shared workspaces that might keep those overheads low in the early months and years?
In all aspects of a business - from insurance to telecoms, and office space to banking - it's important to shop around to get the best deals and value for your money. Significant savings - in both time and money - can be critical in the early days to allow founders to really focus on the startup itself and paving the best path for success.