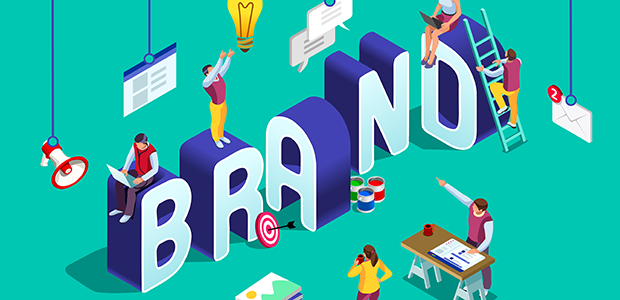 Be the 10%: Top tips for building a stand-out startup brand
Of the millions of brands that launch every year, around 90% will fail. So how can you make that 10%?
Well, it's about more than just a slick business plan. It's about building a powerful, long-lasting brand that resonates with your target audience off the bat. Otherwise, no matter how great your product or service is, no one is going to notice you, let alone stick with you as you grow and evolve.
At Free The Birds, we've built brand identities for a huge array of successful startup brands in the FMCG and health and wellbeing sector, including wellbeing brand Hello Day, which is now stocked in Selfridges, LOUM – a premium skincare brand that secured a contract with Cult Beauty, and award-winning men's skincare brand The Fellowship (winner of the Global Beauty Awards), which launched last year. This is in addition to successful long-term relationships with more established brands like No7 and Bayer.
Based on our experience, here are our top tips for creating a standout brand – particularly in convoluted sectors with high turnover – that captures your audience's attention from the start, and ensures they stay with you for the long-haul.
We're brand experts for a reason
There's plenty of choice out there for consumers, not many brands are going to challenge the market. We've lost count of the times entrepreneurs and new brand owners come to us with what they think is a truly authentic idea. Sometimes it is – but that's often the exception from the norm. Even if your idea isn't unique, however, clever branding can help it present that way and stand out within the category. Brand experts have a bird's eye view of the marketplace in which you're operating and will often be the first to spot future trends, so their expertise in this arena is invaluable.
What's in a name? Well, everything it turns out
Your brand name will be preached by your converters, so it must have meaning and purpose. Many startups undervalue this process, and you only have one shot to get this right. The name is often the vehicle to cut through and imprint your brand in the minds of consumers. Spend time, be this with experts or alone, creating a name – more often than not, this will be your legacy.
It's all about using the company name to shorthand explain your USP and achieve standout. For example, Oatly has dominated the oat milk category as it succinctly describes what's in the carton. With Hello Day, we decided to create a simple name that clearly reflects the positive mindset the products evoke. We wanted the brand to remind consumers of the feeling of optimism for the day ahead. With disinfectant brand 'Cert.' – short for 'certainly' – the name builds instant credibility and reflects the efficacy of the product which was scientifically proven to eradicate germs.
Free The Birds derives its name from our muse, Leonardo da Vinci, who used to set market birds free from their cages. This is a great example of what we call 'beautiful thinking' at Free The Birds – something that emotionally elevates and has purpose in the world. This underpins everything we do.
Experiment with your identity
Colour codes help us all navigate between Salt & Vinegar or Cheese & Onion crisps. However, to truly stand out from competitors, sometimes those category codes need to be challenged.
Changing the semiotics that are not normally associated with that particular category is a brave and bold move, but it will get you noticed on the shelf – and on a scroller's excursion – out of a sea of blues or pinks.
This is what we did with men's grooming brand, The Fellowship, which is aimed at the 'modern man'. The tradition with this category is to opt for greys, blacks, and browns. But notions of masculinity are changing, and with that, our gendered preconceptions of colour.
So, for the packaging, we chose a bright, accented colour palette, both to express the personality of the brand, and also ensure the products catch the eye of the customer straight away, which is particularly important for new brands entering such a competitive category.
Finding your 'ta-da'
Once all the above elements are finalised, there's something else needed. The unexpected twist – the 'ta-da' moment that will truly elevate your startup brand above anyone else.
We call it Beautiful Thinking. The combination of creative thought with the visual aesthetic. Ideas that transcend from branding and packaging design to make you really stand out in the traffic across all marketing touchpoints. Rich ideas you can drive into initiative after initiative.
For example, we worked with Compassion in World Farming to create the identity of its campaign, Friendly Food, which encourages people to reduce their meat consumption by 30% to benefit public health and the planet. Typically, at the time, any communications around going vegan or flexitarian was bleak. There was an opportunity to promote this health change in a light-hearted and subtle way. The logo is composed of two horizontal bar charts depicting a 30% difference, footed with an illustration of the earth to create an 'F' to embody the purpose of the campaign. We expanded on the brief to create a digital campaign, leveraging humour to promote to consumers to give animals a day off and eat plants for a change. 
Get what you pay for
We often see that creative and marketing budgets haven't been included in funding or investment pitches. Remember, investors are choosing you based on your future potential.
Without demonstrating how to put your brand on the map with people that matter most – customers – investors will struggle to take that leap of faith. Investors see the value of an expertly designed brand world that creates engagement across every single touchpoint. So next time you're putting together a presentation for your prospective investors, think of it as your only opportunity to roll out the red carpet into your new brand. It should be a visually stimulating deck that possesses enough information on forecasts, target markets, how you differentiate from competitors and why your brand is more robust than another.