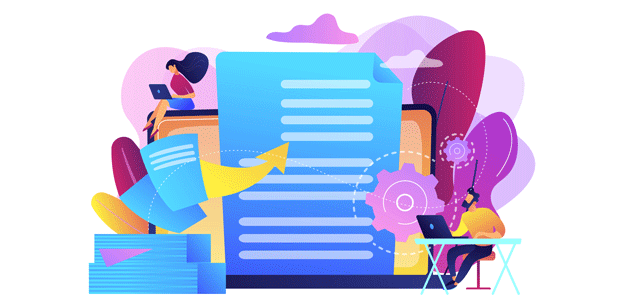 Balancing People and Technology to Navigate the New Era of Digital Transformation
Digital transformation has been pushed into hyperspeed, moving from a buzzword, to being business critical virtually overnight. From financial services right through to retail and education, the sheer pace of change has created challenges for almost every sector in the hybrid world we find ourselves in.
Organisations navigating this new era of work have mobilised more technologies than ever before in the last 18 months alone - and at speed - to keep people connected, productive and supported.
But many of these businesses are fast outgrowing the 'plaster over cracks' solutions brought in to withstand the impact force of the pandemic. Now, they are in the thick of planning long-term future work strategies. Technology cannot entirely replace human interaction, so it is the combination of people and digital that we need to communicate across technological borders. From cloud solutions to automation that optimises hybrid working, innovation is forming faster than we could have ever imagined. So much so that manufacturers did five years of innovation in the space of the last 18 months.
The uncertainty surrounding the global pandemic forced the hands of business leaders to rewrite their investment strategies. Although technology remains the centre focus for investment, digital transformation projects continue to fail. In fact, around 70% of digital transformations fall short of their goals. Why? Technology is not a silver bullet; we also need to focus on people.
The reason that the majority of transformation projects fail to meet their objectives is due to poor integration and adoption. People and process problems are defining factors when onboarding any new technology, particularly when remote procurement comes into play.
With many digital transformation discussions now taking place at board level, striking the right balance between people and technology must consider every possible nuance, person and purpose. What's more, the physical divide of remote working can also drive a metaphorical wedge between the decision maker and end user.
The perfect balance
Never before has collaboration been so integral to technology adoption. Those who take the time to better understand how technology can help and hinder the user journey will be best placed for success in the new era of work. One of the greatest business challenges is not about the devices, software or solutions themselves, but about how we manage the process of cultural change.
Technology is a human-made resource at heart, but it's also a force of its own. Limitless potential to simplify the way we work, live and communicate makes it attractive for businesses wanting to reduce costs and streamline operations at scale.  
However, to unlock the full value of digital transformation, we simply cannot trade-off sophisticated technology for people. For those responsible for change, the critical question is: how can we blend and put the 'human' at the heart of digital transformation?
One of the best places to start is by understanding the 'now' technologies that will shape working practices in the next two years. A 600% increase in cloud server attacks last year has pushed cybersecurity to the top of the agenda for businesses across the world. Hybrid cloud infrastructures are paving the way for remote collaboration and the roll out of 5G and compatible devices is working to bridge desperate need for reliable connectivity as remote working becomes ingrained into workplace culture.
Making hybrid working work
The challenge? Entire workforces - and many people with little experience navigating technology - are now expected to be experts in a larger suite of tools than ever before. We know that every tool is only as good as its operator. While it's true that the workforce has levelled up its digital aptitude over the course of the past 18 months, the challenge is now making sure that people don't become overwhelmed with the number of digital solutions at their fingertips. Companies need to critically evaluate what is a necessary tool to support and unlock the full potential of a hybrid workforce, and what is simply nice to have.
This shift to a hybrid workforce will allow business leaders to reshape workplaces to become more inclusive, collaborative and technologically efficient. That said, this transition is no easy feat and decision makers must be realistic about the technologies they choose in order to maximise employee buy-in and adoption - looking at those that will deliver difference over the next two years, rather than 'horizon' technologies that look exciting on paper, but in reality solve challenges for the masses right now.
For example, practical cloud collaboration tools that grant immediate access to interactive workspaces will have more impact than AI-driven virtual assistants that will only ease the roles of a few. That said, there is no one-size-fits-all approach. To make the right change, decision makers need to look inwardly to find what will actually work their business and people, rather than outwards at the entire tech universe if they want to navigate this new era of work with success.
That's why bringing people into this conversation early on to understand needs, expectations and concerns around new hybrid tools and technologies is vital to striking the right balance between people and technology. Only then can businesses expect to harness digital transformation to build a better future and attract and retain the best talent in years to come.
After all, the race to full digitalisation is a marathon, not a sprint.