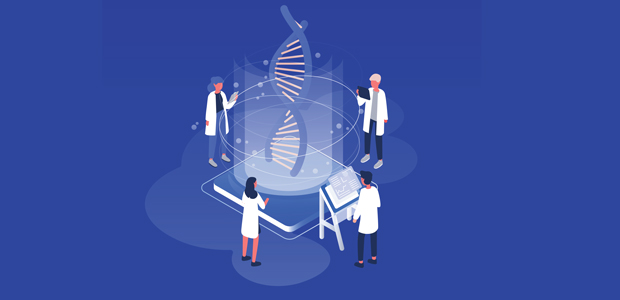 The art of a briefing (according to the analysts)
Analyst relations. For many startup founders and marketing teams, it's still a bit of an unknown. There's no question that it's a valuable marketing strategy, but there's a surprising lack of literature advising startups on how to make it work for them, when to start, and what to do in a briefing. This article looks to state the case for analyst relations in a startup context whilst providing some valuable insight from the analysts themselves.  
In the words of Simon Sinek, let's 'start with why' startups should invest in analyst relations: 
Put your startup on the map
Number one is the awareness argument. Of course, PR and other 'top of the funnel' marketing strategies drive this too, but analyst relations can (and will) make it easier for midsize and enterprise customers to find you. Add to this the advocacy of an experienced analyst, and those customers are also much more likely to choose your solution. In this way, analysts are key influencers in the customer decision-making process - either through direct consultation with their clients, or via the vendor quadrants and research reports they produce. 
This means that if you're not engaging with industry analysts, there's very little chance your startup will feature on their product shortlists, irrespective of how fantastic your solution is or how well it aligns with the needs of their particular customer. 
Access to expert advice  
A common misconception is that an analyst's sole focus is to take briefings from a vendor, form an assessment from that and relay it to their clients, either directly or indirectly. While that's certainly a major part of what they do, business leaders often don't realise that analysts are also there to provide vendors with an objective analysis of their product and its positioning, as well as expert advice on how those might be improved or refined. 
The vast majority of analysts also understand that startups are still in the initial stages of their product development and go-to-market strategies, and so they're not looking for perfection. In fact, many analysts actually enjoy helping early-stage startups to mould their solutions and messaging, especially where they see the end result being particularly innovative or different from the norm. 
Let's say you want to include analyst relations in your product marketing strategy – how do you know when it's the right time to start?'
Start early to get ahead
Determining when to invest is often the subject of much consideration. In actual fact, it shouldn't be. Analyst relations is all about building valuable and mutually beneficial relationships - but of course, that doesn't happen overnight. That said, it's never too soon to start and those that do will give themselves a head start on the competition.
It's important to set expectations, though. Vendors are unlikely to feature in a quadrant or analyst report after just one or two briefings. Startup founders need to take a long-term view when it comes to analyst relations, and they need to keep working at it. That means regular briefings with the right analysts (each analyst firm and analyst will specialise in a certain field so it's crucial that you do your research or take advice on who's who) and an ongoing commitment from founders - and often heads of marketing and product too.
The Analyst View
So what are the do's and don'ts when it comes to a briefing?
It's a question that I put to a handful of experienced analysts in the HR tech space recently and their responses were extremely insightful - so much so, I decided to share them with the startup community (my thanks to the analysts in question for their contributions to this article). 
Here's the analyst take on what startups should do in a briefing scenario:  
1. Be clear and concise
Brian Sommer, Founder of TechVentive - an analyst firm that advises clients on major ERP, HR and financial transformation projects, encourages vendors to be clear and concise: "Long drawn out function/feature demos are painful, if not deadly, to sit through. Make sure you know what your top three messages are and get to them as soon as possible. Don't make us guess what it is you wanted to communicate."
It's a point echoed by Elizabeth Rennie, Principal Analyst for HR Technology and Services at Nelson Hall: "[When it comes to a briefing], we look for answers over waffle, and seek clarity backed up with supporting metrics and examples. Transparency is also hugely important in building strong relationships with analysts."
2. Substance over spin
Both Brian and Elizabeth cite a strong recommendation for 'substance over spin', with Brian adding: "Tell the truth. A little bit of chest-thumping is tolerable but don't spin to an outrageous level or you'll get called out. Analysts appreciate and respect the effort that startups go
through. If you're frank and honest with us, we're likely to have a better impression of your firm and maybe throw you a bone along the way." 
As a follow-up to this point, Brian advises startups to steer clear of competition bashing: "Don't feel you need to trash your competition. Trust me, we already know those firms have problems." 
3. The proof is in the...
Customer stories. 
Yes, analysts will need a solid briefing on your product and strategic company plans, but ultimately they'll want to know how your technology is serving customer needs and helping them to solve real problems. 
As Brian puts it: "If a startup is going to claim that their solution cures a specific problem, be prepared to prove it. [HR tech] vendors are notorious for demonstrating 'solutions' with little or no science behind them. While they might think their solution is novel and state-of-the-art, it's a non-starter if there's no proof of its efficacy."
The moral of the story? Talk about the features that your customers and end-users love. It's these details that bring the value of your solution to life. 
4. State why you're different (and then state it again)
There's no denying that the tech startup scene is a saturated one. Trish McFarlane, Co-Founder and Principal Analyst at H3 HR Advisors, says vendors need to clearly explain why they're different: "An ideal briefing sees a vendor start with their differentiators, followed by a brief, solid demo and then a recap of their differentiators. 80-90% of the vendors I have briefings with either don't share what makes them unique, share differentiators that are not actually unique, or don't know what they are."
5. Ensure a balanced conversation
Talking more generally about the optimum format for a briefing, Elizabeth cites the importance of two-way conversations: "Let the analyst ask the questions rather than giving a formal presentation."  It's a point that raises the need for equal airtime so that analysts have regular opportunities to ask questions, provide comment, and gather the information they need. 
The takeaway here is that while a short slide deck can be useful for providing a company overview and for illustrating key points, it should not take over the briefing such that it becomes a one-way presentation. Ensuring that demos and slide decks are short but insightful (an art in itself) will ensure time for the more valuable two-way dialogue - and that's where the magic happens. 
Looking to start your analyst relations journey? Here's some further reading to help you on your way: