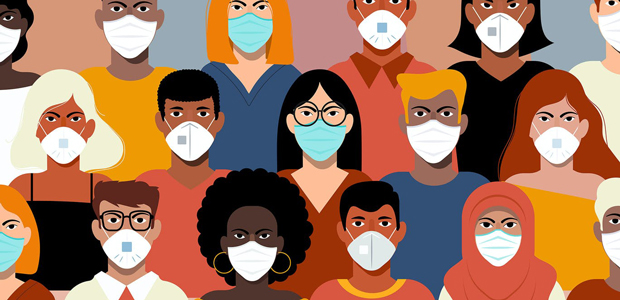 An altered landscape: How the pandemic changed how SMBs operate
The complexion of the SMB landscape is regularly subject to change. Disruptive market entrants, new technologies, and fluctuations in the economy, represent just a handful of the influences that can force SMBs to revise their business models.
However, as we have learnt over the last two years, even the most dramatic of these influences pales into relative insignificance when compared to the wrath of a global pandemic. COVID-19 has forced SMBs into making wholesale changes to how they operate, and many of these changes are set to become permanent.
Here, we'll explore some of the most significant adaptations SMBs have had to make and what the future holds in what is a very much altered post-COVID landscape.
A mass migration to digital
The SMB journey to digitalisation had already been happening prior to the earliest reports of what was to be a global pandemic.  We can now compare that progress with the latest Small and Medium Business Trends report compiled by Salesforce which includes responses from 2,500+ SMB owners and leaders across North America, South America, Europe, and Asia Pacific. The study found that 71% of SMBs survived the pandemic by going digital and 66% reported that their businesses couldn't have survived using technology even a decade old.
The good news is that their efforts mostly paid off. As eCommerce sales and online shopping spiked to record highs, those SMBs that adapted accordingly, weathered the storm. Today, 83% of SMBs have reported to have at least some of their operations online, with nearly all having migrated part of their operations online in the past year alone.
Working goes hybrid
Pre-pandemic, the idea of employees working from home was one mooted by many SMBs but rarely taken seriously. The moment the first lockdowns came into effect, those same SMBs were left with no other choice.
As events since have proved, not only has working from home proved effective, the raft of benefits it confers have compelled many SMBs to adopt versions of it permanently. Hybrid working – the practice of employees alternating their work between home and the office - has become commonplace with 43% of SMBs implementing long-term 'work-from-anywhere' plans.
A shift to alternative lenders
With no other option but to limit operations (or even close the doors altogether), the number of SMBs seeking financial support during the pandemic increased dramatically. Government subsidies were only able to provide finite support and established banks grew wary in approving business loans, and so many SMBs turned to alternative lenders for vital injections of cash.
As myriad SMBs saw their credit scores plummet, non-bank and alternative lenders were able to offer more flexible options given their less stringent requirements, a trend still evident today. Indeed, just this August, non-bank lenders approved 25.2% of loans, up half a percentage point from July's 24.7%.
The future for SMBs in a post-COVID world
Exactly how the SMB landscape will continue to evolve as we (hopefully) move further away from the worst of COVID-19 remains to be seen, but there are certain trends we can confidently predict.
The accelerated migration to digital solutions has passed a point of no return. With consumer purchasing now occurring online more prevalently than ever before, a strong digital presence and sophisticated eCommerce facilities will become the norm.
However, a greater reliance on technology should not come at the expense of real, physical interaction, especially in the workplace. Though the global 'work from home' experiment proved largely successful, many did miss the unique buzz of office life. Moreover, candidates are increasingly basing their decisions on which SMBs they choose to apply to on whether they offer hybrid working. There are benefits to the SMBs too. Remote working offers access to a wider talent pool while boosting reputation and employee retention.
A renewed focus on professional development is also likely to emerge. With many employees feeling their careers plateaued during the pandemic, providing opportunities for upskilling and routes to progression will become a key business objective.
For financial services providers, adaptations will need to be made to the evolved DNA profile of today's SMBs where, according to McKinsey, micro businesses (those with anywhere from 0 - 10 employees) now make up 97.5% of all businesses worldwide.
In the UK alone, micro businesses account for 96% of the overall SMB sector, are responsible for 21% of the country's turnover, and their numbers have doubled over the last two decades.
The needs of micro-SMBs and the way they operate differs from SMBs employing workforces of 20+. Service providers will need to rethink how they communicate with this vital and growing subset of operator and focus on innovation that gives them the tools to flourish.
Overall, the resilience and adaptability demonstrated by SMBs during the pandemic was remarkable, but many remain precariously positioned and conscious of the threat of new strains and further outbreaks. Nonetheless, their continued tenacity, coupled with access to flexible, innovative financial solutions, should see the SMB landscape settle into a different but prosperous environment.