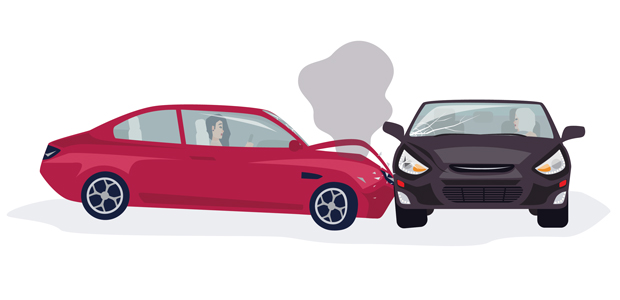 AI's role in accidents and disasters
To celebrate Startups Magazine's latest issue release (this week), which is focused on AI and emerging technologies, here at Tractable, recent winner of Best UK startup in the Hustle Awards, we decided to explain a bit about how we're bringing AI to the world on a commercial basis. Accidents and disasters affect millions of people every year. And the recovery process always starts the same way - assessors inspect the damage, approve an insurance claim, and unlock the funds to begin the rebuild. 
Of course, people affected by these events want to recover quickly so they can get back on their feet - but that isn't always possible. In the case of a large-scale disaster like a hurricane, property damage to houses and vehicles can be extensive and widespread, which means that insurers don't have the capacity to rapidly assess every claim. People might be kept waiting months - or even longer - for their insurance claims to be resolved. 
At Tractable, we're developing AI to help accelerate this process. What AI can do, which humans can't, is examine lots of cases in detail at speed. With recent advances in computer vision, which makes it possible for a computer to understand what's in an image as well as a human can, we can train an AI to analyse damage like an assessor on the ground would. 
The result: apply a trained AI to a disaster, and the bulk of insurance claims could be resolved in hours. That's a step change in recovery for potentially millions of people, all powered by new technology made possible by recent research breakthroughs. 
It may sound like science fiction. But today our AI is being applied successfully by some of the largest companies in the world to understand damage to cars, and we expect to get to that point with property as well. Insurers like Tokio Marine - the biggest auto insurer in Japan - and Covéa, the largest in France, are using our AI now to help their repairers work more efficiently and effectively, and to get cars back to drivers more quickly after an accident.
In the UK, insurance company Ageas is even using our AI to understand how badly a car is damaged at the very first notice of loss - ie, when the driver calls to report an incident. While they are on their initial call, the driver is directed to submit photos through a phone-based web app, and while other details (such as name and registration) are being taken, the AI is comparing what it sees to the tens of millions of real pictures of car damage it's seen before. 
The result? By the end of the phone call the damage has been understood, and the insurer can inform the driver about what steps will be taken next and how long they will take. Whereas previously those steps might have taken as much as a week to carry out - creating stress and undue worry for the driver - now they happen in just a couple of minutes. 
This is an obvious improvement for both the insurer (as they can make quicker, more accurate decisions), as well as for the customer (as not only do they immediately find out what's happening next, but they also get their car repaired faster). But it's also significant in what it means for the global application of AI. 
Today, we hear a lot about what AI will mean for our futures - but for the person on the street, the practical impact can be quite difficult to see in real terms. Therefore, it's significant that our AI is making a difference today by accelerating hundreds of thousands of insurance claims globally every year, as it's evidence of real-world impact - which is exactly what the world of AI needs. 
Why? Well, traditionally, AI development is boom or bust; research breakthroughs come at a high price, but if they don't generate commercial returns as companies struggle to apply the developments to the real world, the result is that the investment taps are turned off. The result: an AI winter, when progress stalls and the promises of these new technologies aren't realised. 
Through bringing computer vision to accident and disaster recovery, we're doing our bit to try and avoid that scenario. By applying AI commercially today, tech companies like Tractable are creating the foundation for the breakthroughs of tomorrow - and helping develop a sector capable of consistently converting technological advances into products that benefit us all.