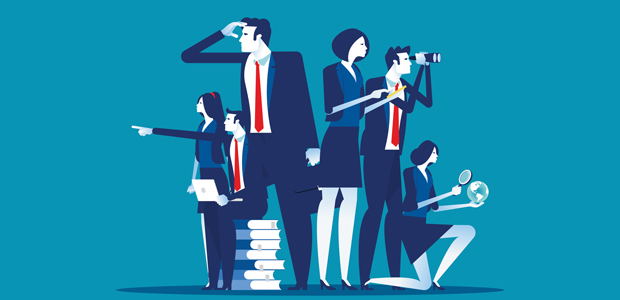 After an unpredictable year, what might 2021 hold for the next-gen of global businesses?
How could we have prepared for 2020? It was the question on the minds of many throughout the early months of the pandemic that affected every aspect of daily life. But now, we know the answer: preparation was impossible. However, our collective experiences in this most challenging year have taught us some valuable lessons. Among the most important is that they way individuals, leaders, and companies respond to new and unexpected situations is the true indication of success.
Looking ahead, resilience will remain key to building stability in a post-pandemic environment. But what else can we expect 2021 to bring, and with hopes of recovery growing, which sectors will see lead the way?
FinTech and EdTech will continue to drive significant growth and UK-based success

. Recent

data

from London & Partners underlines the growing success story surrounding London's fintech sector, which attracted $3.6bn in VC investment between January and September 2020. This puts London in second place globally, behind San Francisco with $5.1bn and ahead of New York's $2.2bn.
According to Russ Shaw, founder of Tech London Advocates and Global Tech Advocates, across the economy growth prospects in the sector are also being boosted by the volume of companies now working through a digital revolution. "Many traditional firms are having to digitalise their communications and their most basic ways of working at an alarming rate," he says. "This new reality is boosting the prospects for UK fintech as the challenger banks and their market peers innovate further and bring online new products to service a more digital business population."
Across in the EdTech market, further research from London & Partners puts London as the only European city in the global top 10 for VC investment with $630m invested since 2014. This translates into a local EdTech ecosystem valued at $3.4bn, with global VC investment on track to grow by 15% this year to $7.6bn. Given this momentum, these are two sectors to watch closely in 2021.
Borders will shrink as global teams grow.

Companies are now thinking differently about

where they source talent

, and leaders have realised they don't always have to hire in the usual locations just because that's where most people are based. Instead, businesses will take an increasingly talent-led approach, work out where the expertise they need is located and build their hiring plan around finding the right people for the right roles, irrespective of where they live.


 
As companies embrace remote-first workplaces and recruit talent from around the world, two skill sets will become more important: an understanding of global markets and the ability to manage diverse employees. In the

Oxford Economic 2021 Global Talent Survey

, these were rated as two of the highest in demand - a trend which underlines the importance businesses now attach to the acquisition of talent irrespective of where people are based.
Similarly, the importance of digital skills across the economy has been significantly boosted by the impact of COVID-19. According to Russ Shaw, "The government is hoping that tech can play a major role in helping absorb the jobs from industries that this pandemic has so adversely impacted. Yet, this transition to an ever more digital economy will demand a transformation in skills across the board. Expect to see changes, twofold. Firstly, startups will move into the digital training space and support in upskilling a nation. Secondly, those fast-growth businesses that get their own houses in order with training and talent, will be those scaling at pace and sustainably."
Leaders will focus on business resilience and prepare for uncertainty:

In 2020, s

uccess for many wasn't about profit margins or the bottom line. This was a year of assessment, of pivots, and of survival. It was about building connections and supporting each other on a personal level, albeit virtually. While the future remains uncertain and unpredictable, both startups and long-established companies can mitigate the effects of unexpected crises by building resilience and agility into their business models. Wider, more detailed contingency modelling will become part of the standard approach to strategic planning for many more leadership teams. Businesses will translate the experiences of 2020 into a crisis playbook for next year, and stakeholders will expect organisations to perform well even when unexpected situations threaten existing plans.


 

Companies will diversify supply chains and improve standard operating procedures:

A

recent survey

of top global leaders by PWC showed that 45 percent of CEOs said they were shifting their supply chain strategy, and 25 percent said they were considering new territories. As nations go in and out of lockdowns and implement different restrictions, diversified supply chains offer a layer of resilience that can lead to business continuity.  The value of this approach will continue to play out next year as businesses seek long-term solutions to whatever unpredictable risks the future holds.
The experiences we've all shared this year have made the predictions business much more challenging. We've found out that old certainties, long-standing unwritten ground rules and even entrenched management philosophies can be thrown out virtually overnight. What's also become clear is there are always alternatives to the status quo - many of them better, and business leaders who embrace the possibilities offered by a flexible mindset are much better placed to succeed on the global stage.