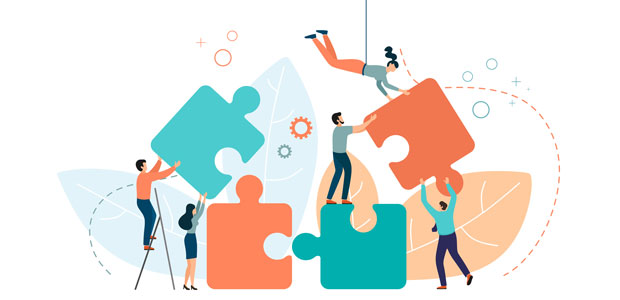 Adopting a challenger mindset: how startups have stepped up during the pandemic
This week Alphabet Inc, parent company to Google, saw record profit earnings during its first quarter, with its net profit jumping by 162% in three months. This success has been unsurprisingly attributed to the pandemic, with more people at home using online services to stay informed, connected, and entertained, as we continue to work remotely under lockdown.
Google aside, the other Silicon Valley cohort have all seen record growth and increased consumer demand, with Amazon's recruitment plan being described as 'an extraordinary hiring binge' just to cope with its online delivery service.
Yet the tech giants of the world are not the only winners it would seem to emerge from the COVID-19 crisis. Online retailers like ASOS and Boohoo have seen record sales, Teamviewer will now sponsor one of the biggest sporting clubs in the world, and a Zoom meeting is now a daily occurrence. 
The time for startups and scaleups

 
Big brands, if agile and flexible enough, have done well and coped with the pressures of the pandemic. But they are not alone. Tech startups and scaleups have also seen their fair share of success, and in many cases have not just survived but thrived during COVID. From healthtech to retail tech to HR tech, these scaleups have transformed our day-to-day lives and working environments.
This includes improving workflow and efficiency in hospitals, shipping our online product orders and signalling to managers when employees might be suffering from burnout. The new technologies provided by these smaller brands have made an impact in the last 12 months and have acted with admirable agility, to say the least. 
This crisis has in many ways been the time for startups and scaleups to shine. It is these companies that have demonstrated the key attributes for success, adapting to change, being flexible and resilient, and ultimately dedicating a lot of effort and hardwork into their offerings. But how have they taken the chance, with limited budgets, to stand out against the giants? 
By talking about problem solving
Technology has offered us the means to overcome challenges and the pandemic has presented many. Almost 20,000 startups launched in 2020, no doubt many of them built to solve the problems the pandemic has created. Startups have had an opportunity to create new products and services, and tailor their messages, catering to the world's overnight need to solve problems immediately. Many smaller organisations were able to adopt their proposition to help us all stay safe and keep connected, but also deploy strategies to remain afloat during challenging economic circumstances.
Most of our everyday needs have been supported by technology: friends and family who want to see each other, businesses to remain productive and prosperous, and digital transformation across all organisations, not least of all the healthcare sector. All of these companies stepped forward with their ingenuity and communicated their innovative solutions to answer our needs, with the industry rethinking itself faster than it has ever had to before.
By responding to what's going on
An unlikely, but welcomed victim of the COVID-19 pandemic is the corporate announcement. With the media focusing on the bigger picture and how a company fits into these themes, out goes the media announcements focusing on the 'me me me'. The winners have got the tone right, focusing on the 'we we we'.
Technology helping our front line workers to get back up and run to pre-pandemic levels, or enabling staff to perform and feel their best during stressful remote conditions, are the stories the media has wanted to hear. It's finally become more about people, and less about organisations. Identifying the role your tech plays in the bigger picture is important to engage with issues that resonate, and ultimately helps to focus on how we can move out of the pandemic together. 
By being brave
Businesses of all shapes and sizes have had to make some very tough decisions over the past year. From an agency point of view this has offered the temptation to take whatever is on offer, with clients working with tighter budgets, and projects on hold. But regardless of the economic climate, your customers or your clients stick by you down to the quality of your work. If the brief doesn't match your style or vision, or the customer, your product, then cracks will appear and can harm future working relationships.
Plus it can create all manner of issues among your team, and upset the wider business. Saying no to the wrong opportunities, and yes to the right ones, can be easier said than done, but the right client with the right message will result in the desired results and continued business confidence and growth. Do the right thing well, and more comes your way.
By being agile with the media
The 'pivot story' has become the new consistent theme in corporate storytelling, and there are some heroic tales of companies who have crashed and then soared through agility in adapting to the changing market holding steadfast with a big dose of bravery. It has no doubt been easier for smaller organisations to adapt than those legacy businesses, especially when it comes to digital transformation. 
But those who have communicated their tales have won the race too in many ways. With many journalists working remotely, and to even tighter deadlines, being able to share comments and data quickly has been key to gaining profile over larger organisations that are traditionally slower to respond to breaking news stories. In this ever-changing news agenda, from lockdown to lockdown easing, from hospitalisations to vaccinations, these cycles in the news have changed daily, and the fastest has won the race. 
In the face of all this, it has been the companies who have responded with speed and sensitivity, and with an acute awareness of opportunity versus opportunism, who have been the ones to succeed in creating a positive profile to support their business growth. From our point of view, tech scaleups and startups have been nothing short of inspirational in their response.