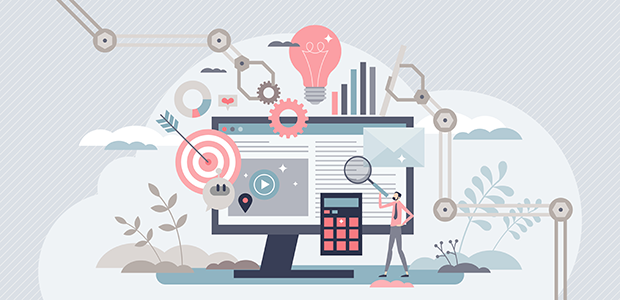 Addressing behavioural science and technology interventions
Shruti Chawla and Johanna Bolinder are on a mission. As Head of Marketing and Head of Health and Sustainability at Spoon Guru, they are part of the startups quest to make food shopping smarter and easier for everyone.
Spoon Guru was founded out of frustration - the frustration that comes from having special dietary requirements but not being able to find the right food that will meet them. The startup uses its AI technology to help shoppers discover products based on their dietary needs, health goals and ethical preferences.
Shruti's role as Head of Marketing is to educate the market on what challenges Spoon Guru is solving and how. "I find myself very lucky to be able to sit at the intersection of the rapidly developing technology landscape and food and nutrition science," Shruti said.
"I have always been an evangelist for leveraging technology, not only to automate mundane tasks and improve efficiency, but also to leverage the incredible insights we can get from Big Data."
Shruti and her team use marketing automation tools to help them run campaigns on time, efficiently and in a scalable way. They are able to see how their audience is responding to campaigns and optimise their strategy in near real-time, all thanks to the insights they get from these advanced tools.
"The way my team operates is exactly what our company  offers our customers - robust software modules that retailers can use to execute and optimise their health and sustainability strategy, while gaining a deep understanding of their customer through advance insights.
"There is great responsibility on our shoulders to help create awareness around how this ecosystem is evolving, which is why we at Spoon Guru are a passionate bunch."
Johanna's role as Head of Health and Sustainability means she needs to be across all areas of the business.
"My job is to keep the business close to cutting-edge research in nutritional science and sustainability," she said. "I also need to keep up with the latest legislation and trends to allow for faster innovation. The digital space needs more innovation in merging science with tech and leveraging technology to bring nutrition and sustainability to life."
The technology Spoon Guru uses is very innovative and the food technology ecosystem is complex. The combination of these factors means that Shruti's goal is to educate and simplify; helping retailers to understand why Spoon Guru does what it does and how integral it is to their business is a key part of Shruti's role. Essentially, that can be summed up as "helping retailers help their customers eat better". But the conversation is two-way.
"It's not just a question of sharing our mission with the world," said Shruti. "My team also does a lot of research to understand what consumers are asking for when it comes to shopping for healthy foods. We take these key insights to retailers so they can serve their customers better and future-proof their business."
Shruti and Johanna have happily landed at the same startup, but they took very different paths to get there. While Shruti's marketing career saw her working in the US for retail giants such as Gap, eventually moving to disruptive tech companies like MediaMath, Johanna took a more unconventional career path. She has worked in various different settings, from medical wards on the NHS to scientific and regulatory affairs with Mondelez International.
"I have always chosen to work towards my strengths," Johanna said. "Having a sense of purpose is very important to me; that's why I feel I have found my natural home at Spoon Guru. Our mission is to help more people choose better food so they can stay healthy. What's more purposeful than that?"
Shruti added: "Both Johanna and I are passionate about our vision to bring people like us from all walks of life together. As well as making a positive difference at scale to the way we sell and buy food, we want to help retailers to deliver a more healthy and sustainable shop, which in turn will enable true lifestyle choice through highly personalised shopping experiences."