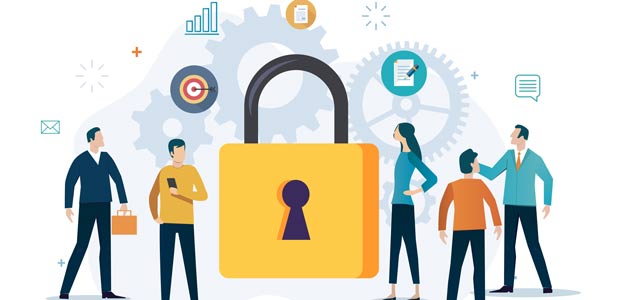 6 ways to enhance your startup's security
If you have a startup located in popular cities, investing in security enhancements is wise. Places abundant with new businesses are witnessing a rise in crime, from night time raids to property damage.
For instance, San Francisco is one of the leading high-crime cities in the U.S. It's also popular for entrepreneurs and high-tech innovative leaders to put down roots. Each year, there is a 1-in-16 chance that someone will become a victim of property or violent crime.
Other prevalent cities such as Los Angeles are experiencing many "smash and grab" crimes. Groups of at least 18 people break in, steal expensive inventory and flee the scene.
If you are a startup owner in a big city and want to ensure your property is secure, here are five ways to prevent burglary and theft.
1. Light Your Business
One of the best ways to keep thieves at bay is the installation of adequate lighting around your startup. Those who have wrong intentions do not want to be seen. The more you light up your property, the more likely you'll catch them. Property owners with well-lit premises are less likely to be the target.
Ensure your property is illuminated by lighting the side and back entrances. The more lights you have, the better. You'll also want to illuminate any dark areas around your business.
Consider adding motion-activated lights around the entryway. This type of lighting can surprise criminals and deter them from your place of business.
Lighting can help keep criminals away and allow passersby to identify them if they witness the break-in.
2. Add Protection With Alarms and Safes
Alarms and security systems can add safety by detecting motion within and around your startup. Once a criminal tries to break in, surveillance will immediately notify the police. Alarms are a must-have and can also protect your property in an emergency such as a fire.
Use a fireproof safe to keep your most valuable items secure if someone does breach your security. For example, money and vital documents can go into the safe for theft prevention.
3. Install Security Cameras
Exterior security cameras, such as CCTV, can deter criminals while simultaneously identifying them. Even if they can't be installed, tricking the public into thinking you have them can keep the culprits away. For instance, showing your business is being monitored by displaying signs can make it less tempting for thieves to target you.
Additionally, a Ring doorbell can add even more convenience to your security measures. It can provide you with visual access to help you see what activities are happening outside your property. These cameras have motion sensors that can detect people's faces and alert you if an intruder breaks in.
It's also essential to install security cameras at a proper height. This ensures no one tampers with your CCTV, and you can capture their identity.
4. Hire a Security Team
If you're able, hiring a security team is an excellent way to prevent crime. Someone on-site at all times can respond to potential threats before anything occurs.
Many companies offer security services, so be sure to do your homework and find the right fit for your startup. Once you start working with them, they can also advise you on how to make your building more secure so they're safe, too.
5. Secure Windows and Doors
It can be easy to forget to lock up your place of business after working a long shift. Ensure your site is secure by using deadbolts on windows and doors.
Criminals can easily break into rusted doors, so be sure to add reinforcements with a large metal bar. A pole can run vertically through the door, making it more challenging for thieves to break down.
You should also construct other safety solutions with high-quality materials. For example, a heavy metal grate can be placed over vulnerable windows.
Discouraging thieves is only half the battle, but sometimes criminals will try to break in even when the place looks secure. It's crucial to avoid cutting corners when installing locks for your startup. A locksmith can provide helpful advice when adding the proper security.
Furthermore, your employees must know to lock up at the end of the day and enable alarm systems.
6. Protect Your Business
Many startup owners view their company as their life's work, so it's no surprise if you do everything in your power to protect it. Thankfully, there are many options to keep your business and your employees as safe as possible.
Ensuring the correct security measures are in place for protection is crucial. Start implementing these five steps so you can make your company safer today.