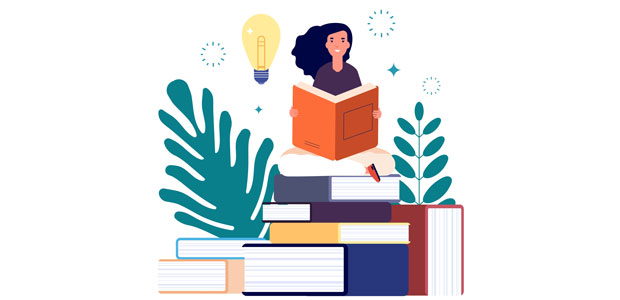 The 6 most inspirational startup business books for 2021
The shortlist for the Business Book Awards 2021 has just been announced, celebrating the titles that should be on every business leader's bookshelf. Here we have picked out the top six books in the 'Startup / Scaleup' category, packed with advice to help you start and grow a successful business.
If you dream of ditching the day job, doing your own thing and being your own boss, this is the book for you.
Serial entrepreneur Carl Reader provides the exact kind of inspiration and guidance you need to get things started. Designed to cut through the business jargon, this handy guide will take you through everything you need to establish and run your own business - from the mindset it takes to turn a dream into a plan, through to the need-to-know practical stuff for running and growing a business.
Investors don't just back entrepreneurs, they back Investable Entrepreneurs! Too many brilliant business ideas are killed by poor communication, which leaves potential investors unable to understand the very basics of the business. When it comes to pitching, clarity is key.
Author James Church sets out 'The Six Principles of the Perfect Pitch'. A proven process that will make your funding pitch powerful, get you noticed, generate interest and have investors queuing up to help you succeed. This book will help you understand the mind of an investor and what they are really looking for.
Whether you are flirting with the idea of going freelance, just starting out or a few years down the line, this no-nonsense guide addresses all the questions you might have about working for yourself and making the most of life when you do.
Author Fiona Thomas helps you dive into the realities of freelance life and pushes you to the next level, making sure you're taking time to reflect, not only on your business but also on your personal state of mind.
This is the book that will help you to develop the kind of culture of resilience and adaptability your start-up needs if it is going to thrive in this era of disruption and uncertainty. Your start-up's culture is more important than your funding, your products, or your marketing, because it underpins all those elements. It can't be left to chance.
This book show's how to create a great culture that will enable you to create an unassailable competitive advantage - and there are some important lessons even large organisation can take away too.
The world isn't a level playing field. Meritocracy is a myth. And if you look at those at the top, you realise that behind every success story is an Unfair Advantage. But that doesn't just mean your parents' wealth or who you know.

Drawing on over two decades of hands-on experience, including as the first Marketing Director of Just Eat (a startup now worth over £5bn), the authors show how to identify your own Unfair Advantages and apply them to any project.
Getting investment is tough. Competition is fierce. There are new start-ups around every corner fighting for their slice of the pie. In this book, Julie Barber shares her proven six-step process to showcase your company at its best and wow your potential investors.
The six Investor Ready steps covers everything you need from communicating your vision, through to ensuring you have the right structure and scalability of your startup.
The winners of the Business Book Awards 2020 will be announced at a live event in May.