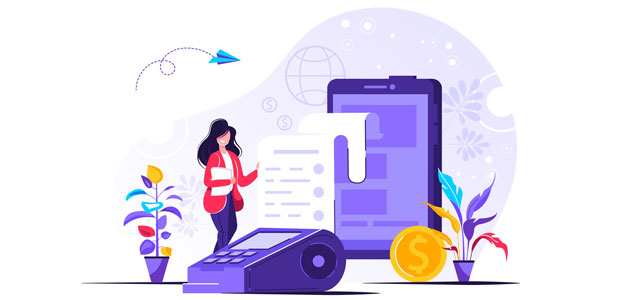 5 strategies for a successful fintech startup
The world is not going digital anymore, it is already there. Many industries have now embraced technology in almost all their operations, and the Financial industry is no different. Bitcoin, Robinhood, Monzo, Fintech are just examples of how technology has enhanced services in the Financial industry.
However, today, we are going to focus only on Fintech; an amalgamation of Financial Technology, and an ever-growing industry that focuses on enhancing service delivery for the consumers of financial services.
Fintech is the new financial platform in the market, and having a successful Fintech Startup is an achievement, to say the least. In this article, we will highlight the five strategies you need to have a successful Fintech Startup.
But before we jump into that, let us first explore what Fintech really is and why it is the future of Finance.
What is Fintech?
As mentioned before, Fintech is an amalgamation of Financial Technology. It stands for anything involving finance and technology. From the introduction of the credit cards and the ATMs in the 1950s to the buying and selling of bitcoins and making payments online in the 21st century - all that is Fintech.
Fintech started way back in the 20th century and has evolved massively throughout the years. It started with an innovation that only applied to the back office of banks and other such financial firms. Then, it evolved explosively to wide applications that focus more on offering superior services to the consumers, in an attempt to outcompete the traditional global banking industry.
It is important to note, however, that this industry requires a different perspective of thinking, with a special format of processing if one is to indeed compete favourably and become successful.
Five strategies for a Successful Fintech Startup:
1) Take a survey
Before one ventures into any competitive business, the first step is to do a survey, take time and research about that industry.

The important thing to do would be to study the industry, find out how the top fintech startups were successful, identify their strengths and note their weaknesses.

This kind of information comes in handy when finding out the best angle from which to start planning for the startup. It also helps one to identify their area of interest because fintech is broad and offers more than just mobile banking and online payments, it also goes to investment and savings and lending.
2) Focus on creating a uniqueness
Uniqueness is the only way to attract not only funders but also a wide consumer base. Beyond producing a superior experience and enhancing financial service delivery, one must endeavour to produce something unique and special in the industry.

The bandwagon kind of innovation and duplicity will not bring about a fintech success in the industry. Currently, North America holds the highest percentage of fintech startups, followed closely by Asia, so the best possible way of ensuring a successful fintech startup would be to study their companies and add a touch of creativity.
3) Create a special team
All the successful businesses and innovation in the world were never a one-man job. The aspect of teamwork is a vital strategy in having a fintech startup. The team must be dedicated, creative and able to work with each other in sync to produce something that will take the industry, if not the world, by storm.
4) Have patience and the necessary skills
The great thing about this technology era is that most things such as ideas are so easy to put into practice, so a few clicks on the computer and some brilliant ideas with a few dollars can get someone up as a Fintech entrepreneur.
However, to be successful, you need skills, time and patience. Marketing is one of the necessary skills required for a Fintech Startup. Are you able to get people to invest, fund and be customers at your startup? And if the process is slow, as it will be, will you be able to be patient enough to wait for the results?
If you master both of those aspects, skills and patience, there is no way you will not have Fintech Success.
5) Beware of the law and regulations
Fintech startups always attract massive attention from the law sector because it deals with finances and as such, keen interest must be paid to the regulations and laws that govern it.

It is thus important that one is well acquainted with the laws that cover fintech startups because it would cease to be a successful journey if it ends up banned and the owner of the idea paying a hefty fine or being put behind bars.
Conclusion
Fintech startups are the future of the financial world and as such, one must consider taking an interest in the sector. Following the above strategies will not only make your fintech startup a success, but they might also allow you to invest in other startups and be a success in them too.